Peter Okoye claims 'cabals' want Obi to quit presidential race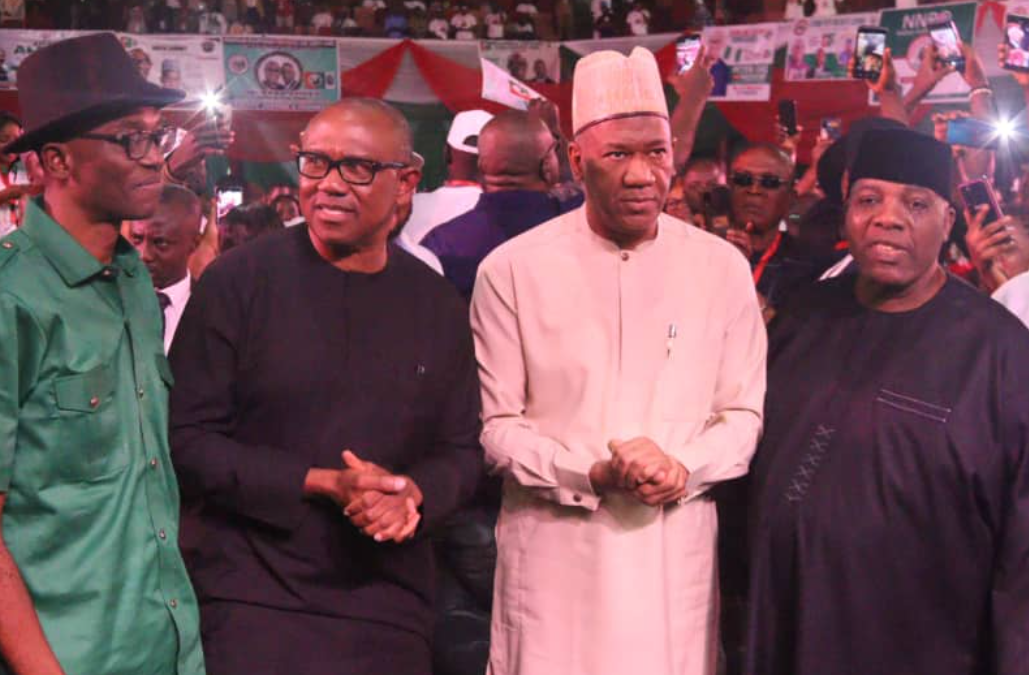 Peter Okoye, the Nigerian singer, has argued that the 2023 polls are no longer about Peter Obi.
Earlier, Peter and his brother Paul Okoye joined the campaign team of Obi who is contesting for president under the Labour Party (LP).
In a tweet on Tuesday, Okoye said those backing Obi's campaign are regular citizens frustrated by "corrupt politicians and state failure".
The singer also claimed some "cabals" are calling on Obi to step down from the 2023 race.
He alleged that the "cabals" behind the call knew Obi was a "threat."
"The power behind Peter Obi is the pains of millions of Nigerians who deserve a better life but were failed by the corrupt politicians! This is no longer about Peter Obi," the singer wrote.
"This is about the millions of frustrated Nigerians/youths who want to take their anger to the ballot box.
"The cabals and beneficiaries of the corrupt state of Nigeria do not want to see it change.
"It does not matter whether they're Igbo, Yoruba or Hausa, when it comes to ensuring power remains with them, they unite against Nigerians! Now that the youths are united, they are afraid.
"Why are they not advising Kwankwaso, Sowore, or any other politician to withdraw from the race? Why @PeterObi? They know he is a threat. Dear frustrated Nigerians, take your anger to the ballot come February 2023 and vote for @NgLabour @PeterObi, it's Nigerians' turn!"
Skiibii's record label threatens to sue Dorcas Fapson for accusing him of theft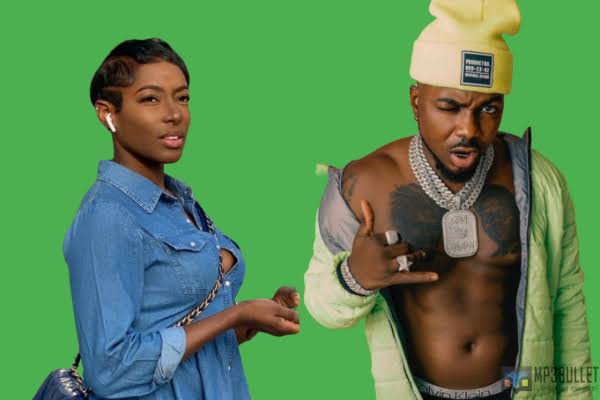 More Grace Music World, the management of Skiibii, has reacted to a recent interview granted by Dorcas Shola-Fapson, the ex-lover of the singer.
In the controversial interview, the actress insinuated that her ex-boyfriend stole her valuables during a vacation in Zanzibar, Tanzania.
Shola-Fapson said the stolen valuables include two phones, laptops, credit cards, a Rolex watch, and cash.
But in a statement on Monday, the singer's management set the record straight on what transpired during the vacation.
The statement said the hotel where Skiibii and the actress lodged was robbed during their vacation, adding that the singer also lost his valuables.
"The label has been inundated by messages and telephone phone calls from friends and well-wishers regarding an interview ("the interview, granted by one Dorcas Shola Fapson (aka Ms DSF)- the estranged lover of our artist, Mr. Abbey Elias (aka Skiibii)," it reads.
"In the interview, the estranged lover made inferences to the fact that she was robbed while on vacation with her ex-boyfriend. Specifically, she stated that her mobile phone, laptop and other valuables were stolen, while she and her ex-boyfriend were asleep at their resort in Zanzibar, Tanzania,
"Whilst the above matter has been referred to our lawyers for appropriate review and action, we wish to state for the records that;
"a. Skilbil and DSF once went on vacation to Zanzibar on 19th June 2022 and returned to Lagos on 25th June 2022.
"b. The trip was paid for by the estranged lover as a birthday gift to Skiibii, as she stated that she would not be around for Skiibii birthday-5th July 2022.
"c. The villa where Skiibii and the estranged lover lodged was robbed on 22nd June 2022, as well as other neighboring villas and the following items belonging to Skiibii were also reported missing- two diamond necklaces, one rose gold cartier wristwatch, diamond rings (4 pieces), one Iphone; and cash in different currencies.
"d. The matter was reported to the Tanzanian police immediately on 22nd June 2022 and statements of all the victims were taken, including that of Skiibii and his estranged lover
"e. Skiibii and his estranged girlfriend no longer felt safe in the said villa, accordingly, Skiibii booked and paid for a new villa for the rest of their vacation.
"f. Upon their return to Lagos, Skiibii bought a new iPhone for his estranged lover to replace her stolen phone.
"g. Prior to the trip, Skilbii had gotten his estranged lover a new MacBook pro laptop, which she did not travel with and as such it was her old laptop that was stolen. Accordingly, there was no need for Skiibii to replace this item.
"h. Skiibii's cartier rose-gold watch was stolen in the raid and he bought the silver variant of the watch in September 2022, as the stolen watch has not been recovered or found by the Tanzanian police. The new watch was purchased in South Africa and delivered to Lagos by Skiibil's friend Larry Gaga."
The statement added that the singer will take legal action against the actress for "defamation" in due course.
"Please remain assured that Skibii is a law-abiding citizen and he will be seeking redress for the defamatory statements made by the estranged lover in the court of law," it added.
If you have problems, call God.. I'm only open for business, Olamide tells fans begging him for money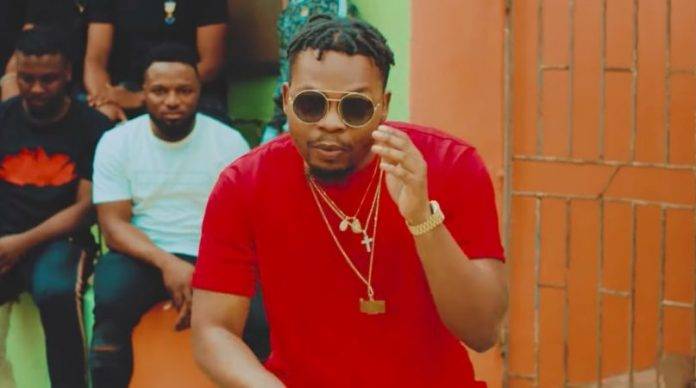 Olamide, the Nigerian rapper, has urged his fans to call on God to solve their problems.
In a Twitter post on Thursday, the rapper talked about God's efficacy in solving problems while reciting a Quranic verse with its English translation.
Olamide, who is the founder of YBNL, the music label, however, stated that he is open to only business.
"There is no power nor strength, except by Allah, the Lofty, the great. If you have a problem call God oh! If you get business holla me🤞," he wrote.
Dino Melaye threatens to sue a blogger for saying he had an affair with female skit makers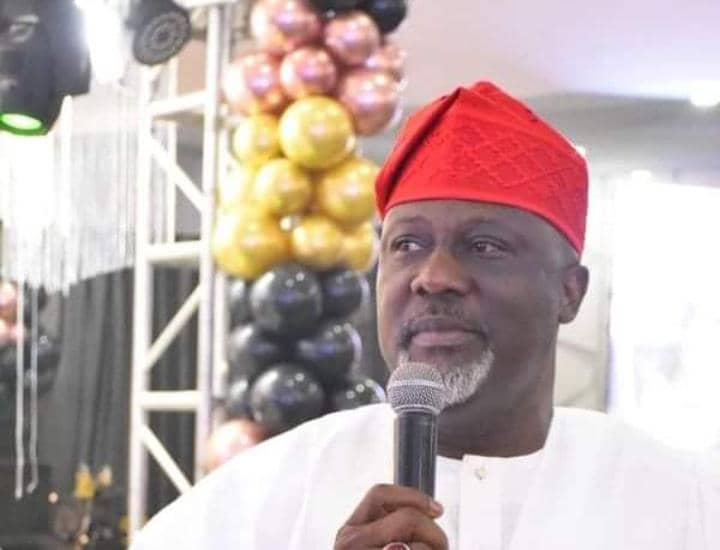 Dino Melaye, the former senator representing Kogi west, has threatened to sue a blogger for implying he had an affair with two popular female skit makers.
The politician took to social media on Wednesday to share the post from the blog while also threatening a lawsuit against the platform's publisher.
Melaye denied knowing Amarachi 'Ashmusy' Amusi and Chinonso Ukah, the female skit makers.
He also gave the blogger a 24-hour ultimatum to "apologise or face the consequences."
"I will sue you this time. Will locate you. I don't know any of these ladies. Agent of APC," he wrote.
"You will not get away with your lies and unfounded story this time. You just dialed the wrong number. Apologize within 24 hours or face the consequences."
The drama started a few days ago after Nedu Wazobia, the on-air personality (OAP), on his podcast, said he met "two influencers having a threesome with someone that I know at the Transcorp Hilton hotel in Abuja".
Moments later, the blog uploaded a collage photo of the former lawmaker alongside the female skit makers.
"I like fine fine pictures Sha. HARD WORK UNDER DINO NO BE SMALL WORK OO. I DEY COME," it captioned the post.
Also reacting to the blog post, Ashmusy described it as "false," adding that "I have never met Dino".
"LIES UPON Lies !!!!!! I don't even know DINO Personally. Never ever met him in my lifetime!!!!!!" Ashmusy wrote.
"God forbid blogs and lies."