Kwara LP guber candidate suspended over endorsement of PDP flagbearer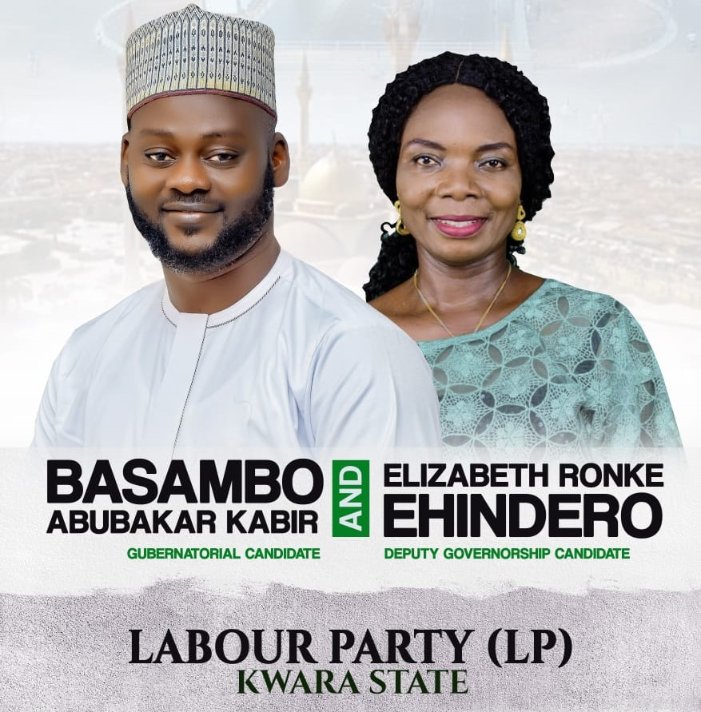 The Labour Party (LP) in Kwara has suspended Basambo Abubakar, the governorship candidate of the party in the state, for alleged anti-party activities.
Basambo's suspension comes in the wake of his endorsement of Shuaib Abdullahi, governorship candidate of the Peoples Democratic Party (PDP) in Kwara.
Speaking with journalists on Tuesday, Kehinde Rotimi, the Kwara LP chairman, said the LP has not joined forces with any party for the governorship and state assembly polls billed for Saturday.
Rotimi said Abubakara has no authority to announce the alignment of the LP with another party.
He called on supporters of the party to troop out en masse and vote for the state assembly candidates of the party.
"We are here to set the record straight. Labour Party is a political party with ideology, based on social justice and equality. Labour Party had not adopted candidacy of the Peoples Democratic Party (PDP) governorship candidate, Shuaib Yaman Abdulahi, as said by Basambo Abubakar," Rotimi said.
"He has no such authority to issue such statement on behalf of the party. We are in a very sober mood right now, because of our presidential candidate, Mr. Peter Obi, who was massively voted for by Nigerians, but Nigerian system came into being as usual.
"Currently, he is challenging the result of the election in court. So, it is morally wrong for us to come out and say we are adopting another party for governorship election against the wish of our presidential candidate."
Anyone planning to unseat Tinubu is daydreaming, says Fayose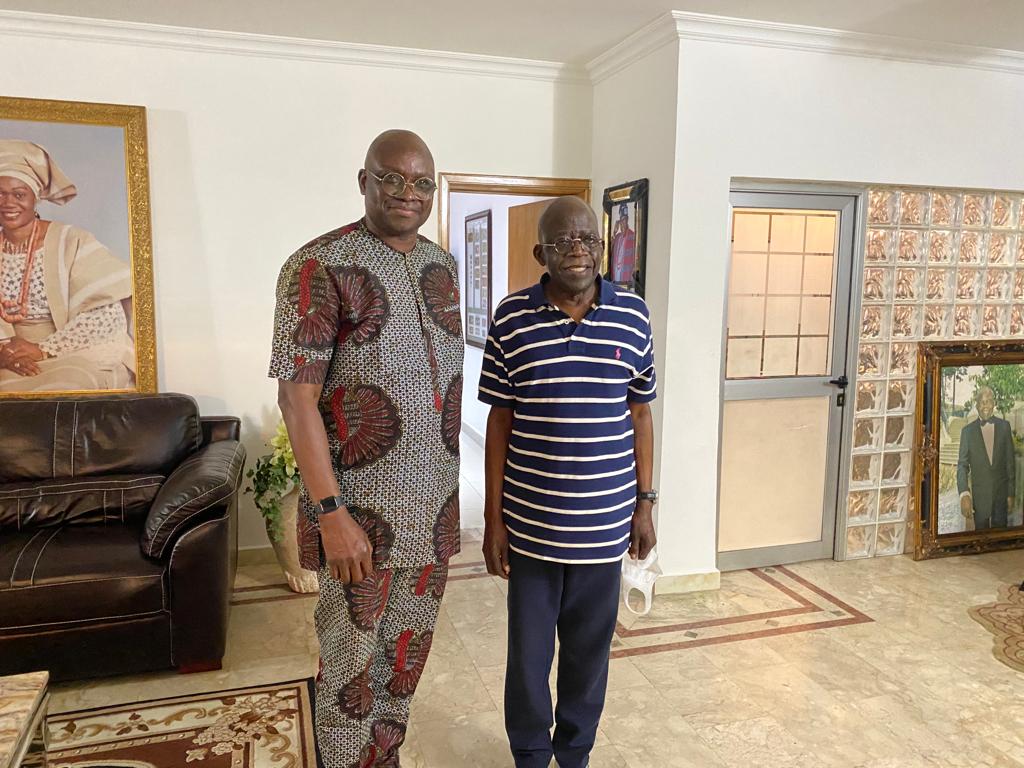 Ayodele Fayose, former governor of Ekiti state, says anyone planning to "unseat" President-elect Bola Tinubu is "daydreaming".
Speaking on Tuesday in an interview with Channels Television, Fayose said the 2023 presidential election has "come and gone", adding that those aggrieved are at liberty to approach the court.
Fayose said prior to the election, members of Integrity Group — comprising five Peoples Democratic Party (PDP) governors and other party chieftains — were asked to support a southern presidential candidate in their different states.
The ex-governor said he will not apologise for supporting Tinubu despite the latter being a member of the All Progressives Congress (APC).
"The directive was that we should go and support the southern candidate because this is the position of the governors and the leaders of thought — and the southern candidates were Obi and the president-elect and I have done justice," he said.
"I'm not desperate for any appointment. I'm somebody who will not cringe because of a piece of meal.
"I'm contented, but for anybody to say he would unseat Ahmed Bola Tinubu, you are daydreaming, it is a nightmare you are putting yourself through. That election has come and gone.
"In America, the former president is still saying he was rigged. He who comes to equity must have clean hands. Today, in Nigeria, that election has come and gone but you are at liberty to go to court."
On March 1, the Independent National Electoral Commission (INEC) declared Tinubu as the winner of the February 25 presidential election.
However, Peter Obi of the Labour Party (LP) and Atiku Abubakar of the PDP have approached the election tribunal to challenge the victory of Tinubu.
'I WILL NEVER JOIN APC'
The former Ekiti governor said he will never join the APC while reiterating that he has withdrawn from partisan politics.
"Many people in Nigeria have been confronted with what they have said at different times and they either recant or say something new. I stand here to tell you that I will never be a member of the APC," he said.
"I am not in politics for what it is anymore. I have been given a fair opportunity to lead Ekiti two times and defeated two incumbents.
"Nigeria is not a country we now take for granted. You will see that by the outcome of this election that a lot of people were displaced as a result of taking people for granted."
'Tinubu was unqualified' — Atiku asks tribunal to declare him winner of presidential poll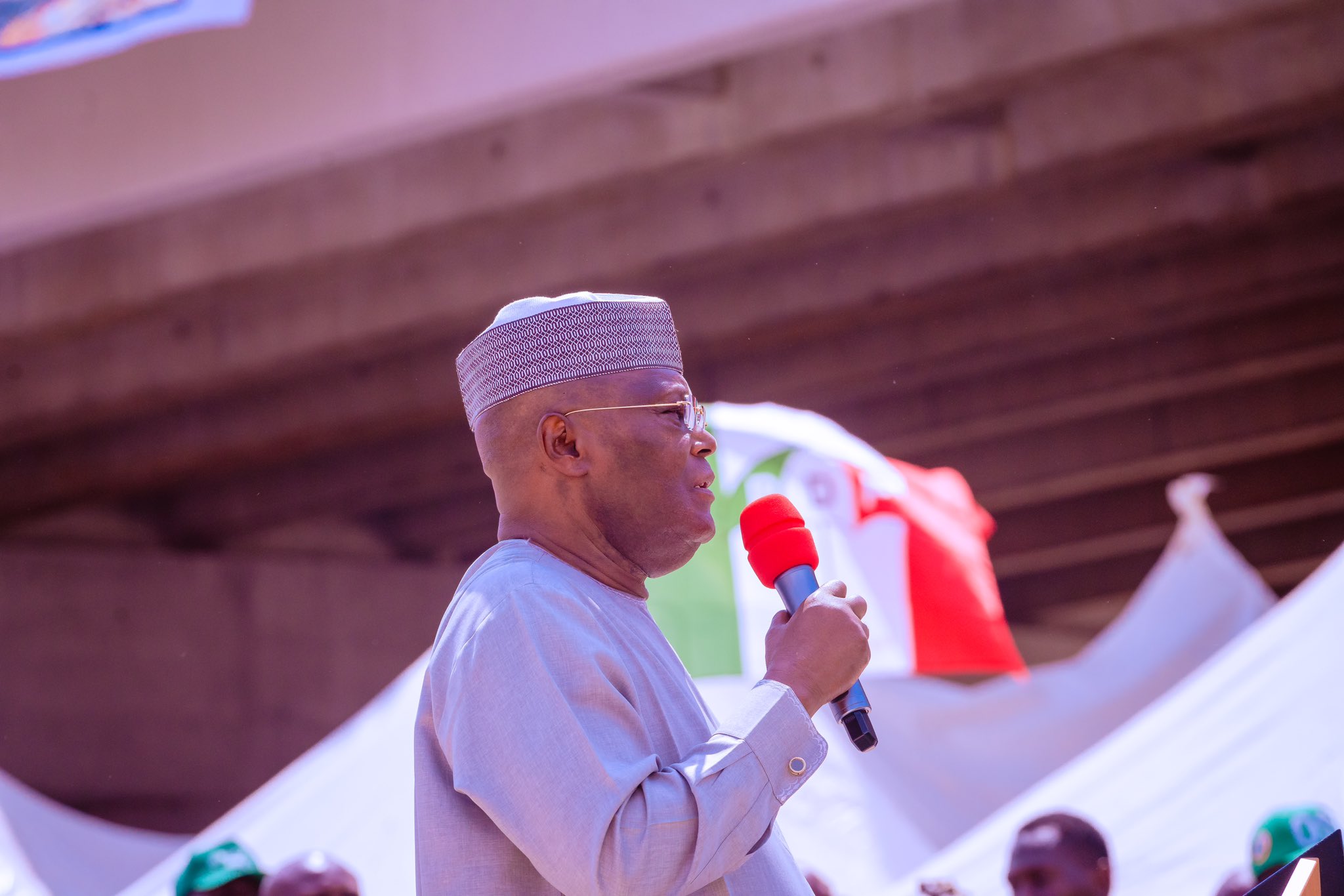 Atiku Abubakar, candidate of the Peoples Democratic Party (PDP), has filed a petition to challenge the declaration of Bola Tinubu, candidate of the All Progressives Congress (APC), as the winner of the presidential election.
The petition marked CA/PEPC/05/2023 was filed before the presidential election petition tribunal late hours on Tuesday.
In the petition filed through his team of lawyers led by Joe Gazama, Abubakar claimed that Tinubu was not qualified to contest the election.
He submitted that Tinubu's declaration as the winner of the poll was "invalid by reason of non-compliance with the provisions of the electoral act, 2022".
"The 2nd respondent (Tinubu) was not duly elected by the majority of lawful votes cast at the election," the petition reads.
"The 2nd respondent was at the time of the election not qualified to contest the election."
The PDP candidate wants the tribunal to nullify Tinubu's victory and withdraw the certificate of return issued to him.
He prayed the court to declare him the winner, having secured the second-highest number of lawful votes at the election.
It's my turn to be senate president, says Orji Kalu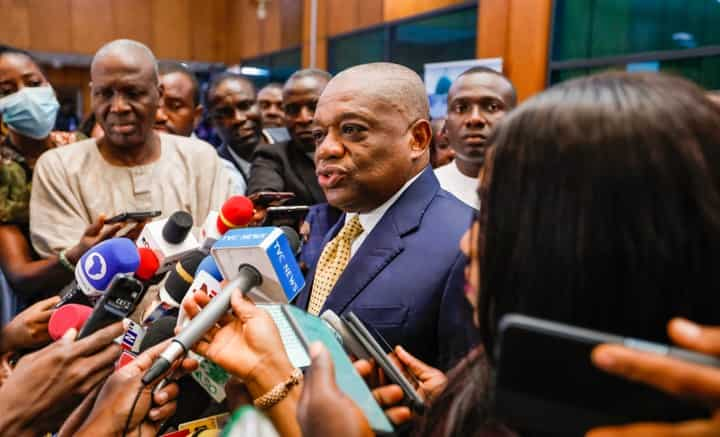 Orji Uzor Kalu, chief whip of the senate, has declared his bid to run for the office of senate president.
Speaking with reporters in Abuja on Tuesday, Kalu, senator representing Abia north, said he would work for "every corner" of the country.
The former governor of Abia said he is willing to continue engaging Nigerians directly even as a presiding officer of the upper legislative chamber, adding that citizens should pray he gets the position because "it is my turn".
"If I'm elected senate president, I'm going to work for every corner of Nigeria," he said.
"I schooled in Maiduguri, Borno state. I started my business in Lagos and spread it across all state capitals. My first name will be team Nigeria, my last name will be team Nigeria.
"Remember, I am the only governor who has never changed my phone number, since I became governor 24 years ago. I am willing to still maintain that telephone number to answer all my calls. I am not going to switch off my phones because I became senate president
"I'm hoping that Nigerians will pray for me to become senate president because it's my turn."
Bola Tinubu, the president-elect, popularised the "it is my turn" phrase in the build-up to the All Progressives Congress (APC) primary poll in 2022.
The 10th national assembly will be inaugurated in June after the president issues a proclamation.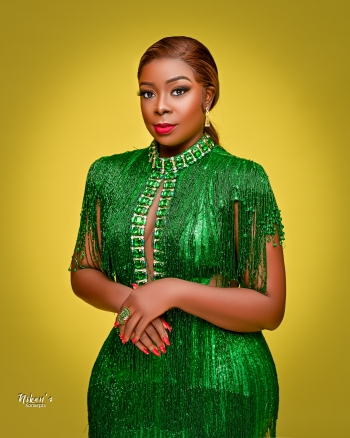 Bodex F. Hungbo, SPMIIM is a multiple award-winning Nigerian Digital Media Practitioner, Digital Strategist, PR consultant, Brand and Event Expert, Tv Presenter, Tier-A Blogger/Influencer, and a top cobbler in Nigeria.
She has widespread experiences across different professions and skills, which includes experiences in; Marketing, Media, Broadcasting, Brand and Event Management, Administration and Management with prior stints at MTN, NAPIMS-NNPC, GLOBAL FLEET OIL AND GAS, LTV, Silverbird and a host of others