Tribal mark model, Adetutu calls out Davido for debt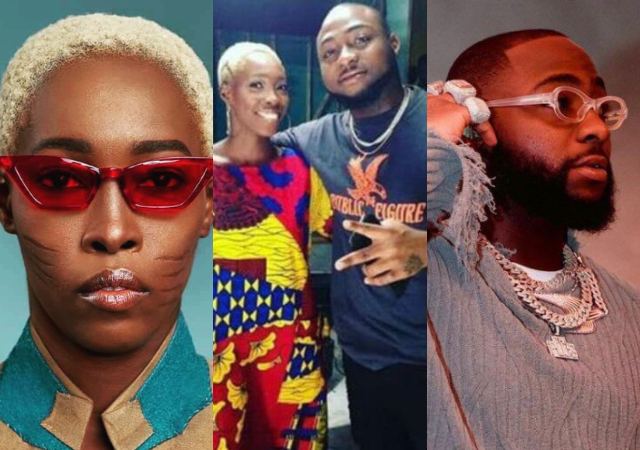 Nigerian tribal marks model, Adetutu Alabi has taken to social media where she calls out superstar Afrobeats singer Davido and accused him of owing him money.
Adetutu hinted that the money she is being owed was for her appearance in Davido's video for his hit song "Wonder woman".
Recall that the nostalgic bop dubbed, Wonder Woman was released by singer Davido on December 7 2018, the song in which Davido praises some special women as well as the women in his life had Adetutu as one of the video vixens.
Note that Adetutu who welcomes a son in December 2021 is known for using social media to create awareness around African tribal markings around the world. Alabi has started the #TribalMarksChallenge on Instagram, calling on people to embrace their tribal markings.
Demanding her acclaimed money, Adetutu via her Facebook page said she doesn't care about about how long the video has been shot, Davido is still owing her and she wants her money back.
She wrote; "Davido is still owing me, I don't care how many years the video is. He's still owing me."
See screenshot of her post below;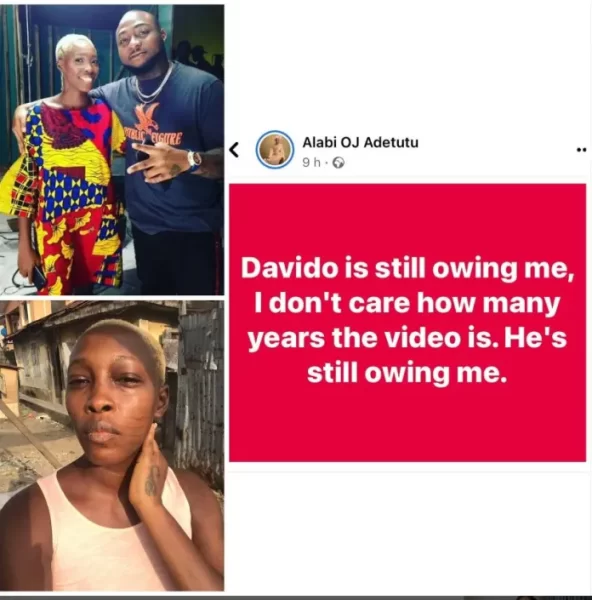 Davido is my guy – AY Makun clears the air on 'small preek' joke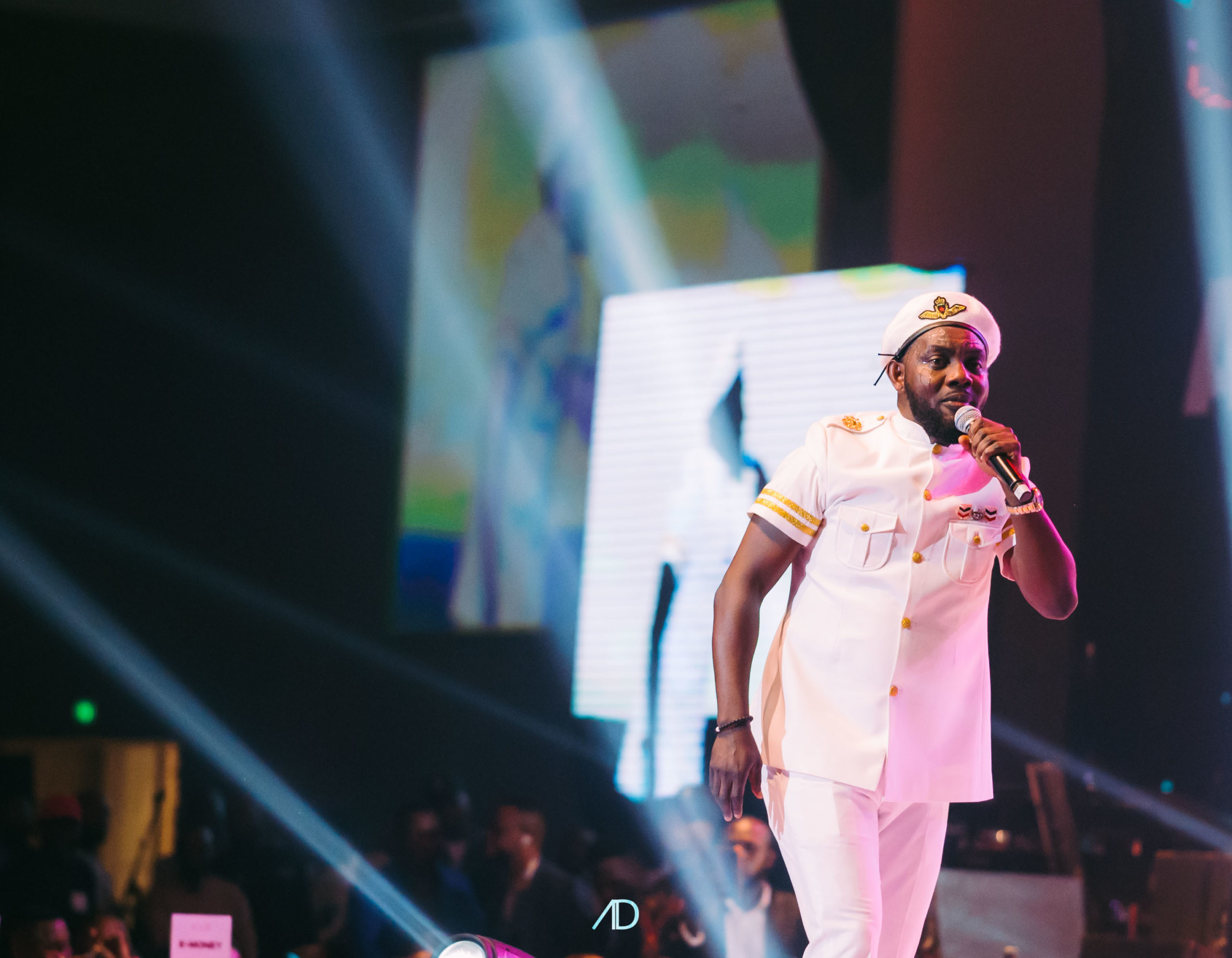 Nigerian comedian, AY Makun, has addressed the issue regarding his joke about Davido in October where he called the singer's preek 'small'.
Speaking with media personality Toke Makinwa on her podcast Toke Moments, he explained that the joke he made was only ill received when his tour came back home, but Nigerians in diaspora had no issue. However he acknowledged that the joke must have lost its impact by the time he got back to Nigeria.
"I did a tour and I made a joke on David, it was one of the funniest of the set but when the joke came back home it was already stale. It was a trend at the time so that people could connect with it so it was making sense. I'm human and my timing wasn't right when the joke came out," he began.
AY clears the air on the joke he made about Davido. pic.twitter.com/sBItGDSSYe

— 🐬 @𝗼𝗻𝗲𝗷𝗼𝗯𝗹𝗲𝘀𝘀𝗯𝗼𝘆 (@OneJoblessBoy) December 1, 2023
What had happened was that during the Warri stop of AY's tour, he joked about Davido having multiple babies with multiple women with his "small preek" whereas he struggled for 13 years to conceive with his own wife. This joke was not well received by Nigerians online and after the clip went viral on social media, the comic got dragged so much that he had to apologise. Davido, however had no issue with the joke and made that clear in AY's comment section for all to see.
AY is so funny 🫢 pic.twitter.com/bcS8Ngqise

— 🐬 @𝗼𝗻𝗲𝗷𝗼𝗯𝗹𝗲𝘀𝘀𝗯𝗼𝘆 (@OneJoblessBoy) October 8, 2023
Going on, AY said to Makinwa, "So there I was basking in the euphoria of the fact that 'this joke has life' and David is my guy, if not for the fact that he came on my page and was like 'Baba nothing spoil" he can take a joke but the fanbase can't."
The comic stressed that even after Davido acknowledged his apology, the singer's fans continued to get at him, but lesson learned.
Lil Frosh files countersuit against Yhemolee, demands N500m for alleged assault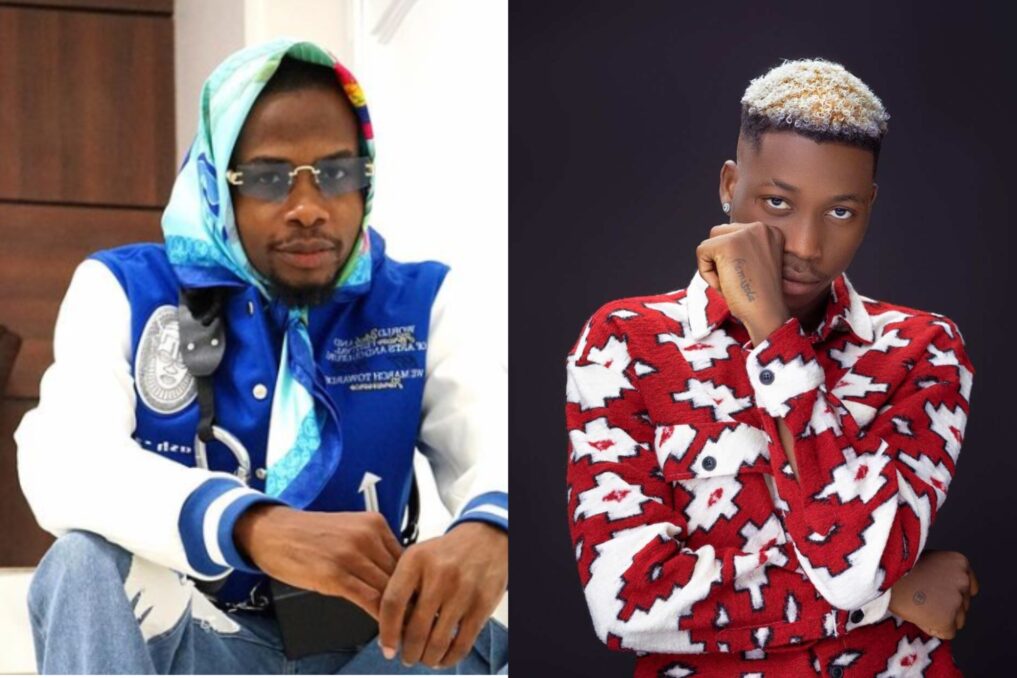 Lil Frosh has responded to Yhemolee's lawsuit by filing a counterclaim.
In the countersuit, the singer is seeking N500 million in damages for the alleged assault.
Lil Frosh had accused Yhemolee, a nightlife influencer, of bullying and slapping him.
The singer alleged a threat to life and said Yhemolee should be held responsible "if anything bad happens" to him.
Yhemolee, in a statement through lawyers, labelled the accusations as defamatory and false.
He had requested the payment of the sum of N200 million for damages.
Lil Frosh's lawyers, on Thursday, countered Yhemolee's suit, alleging their client was assaulted at an event.
The lawyers said over 50 individuals witnessed the alleged assault.
They said the truthfulness of their claims can be supported by videos made from the event.
They also dismissed Yhemolee's claim as "baseless" and described his demands as "laughable".
"In the presence of over 50 people, at the event, your client not only slapped our client but continued to punch our Client to the extent that our Client sustained injuries," the letter from Lil Frosh's lawyers reads in part.
"Our client's claims against your client are neither malicious, reckless nor false: rather, the claims are factual and truthful, which can be substantiated by witnesses at the event and videos taken and posted by our client.
"Therefore, your claims and demands as stated in your letter are baseless, unfounded, and not granted by our client. It is rather laughable that your client would make such bogus demands from our client."
Lil Frosh demanded a written undertaking from Yhemolee, a public apology, and N500 million as compensation.
Why I filed N200m defamation suit against Lilfrosh – Yhemolee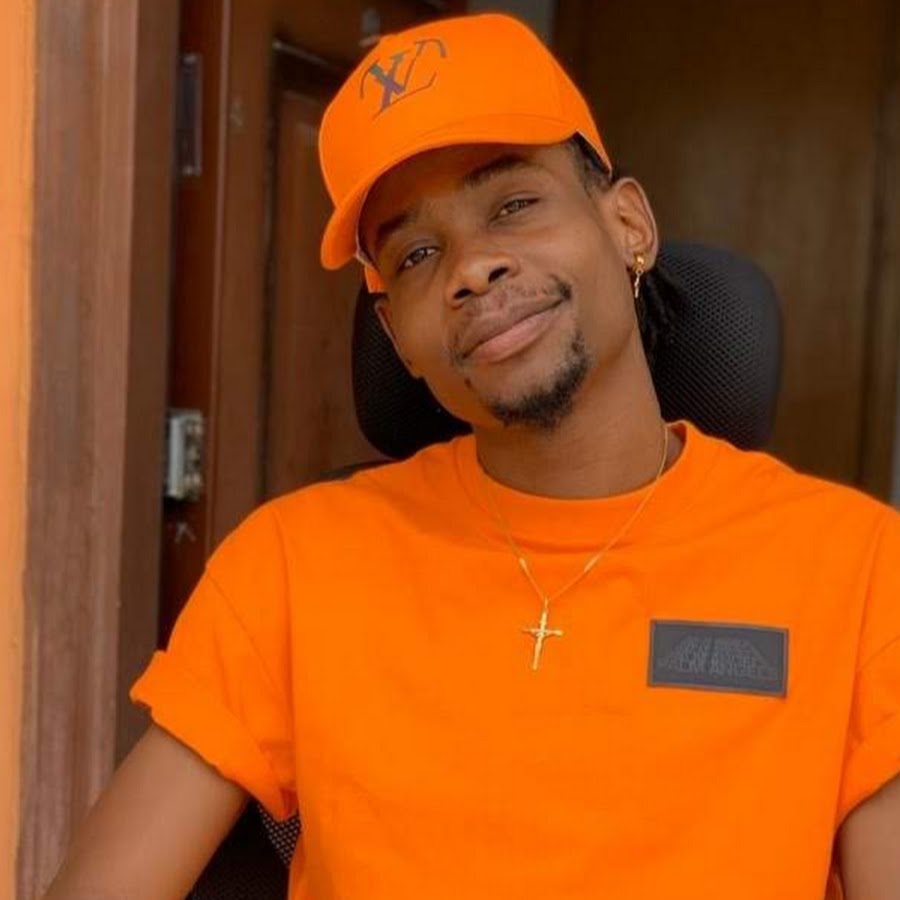 Yhemolee has filed a lawsuit against Lilfrosh over the latter's claim of assault and threat to life.
Lilfrosh had previously accused the nightlife influencer of "bullying and slapping" him.
The singer claimed Yhemolee "threatened" him and should be held responsible "if anything bad happens" to him.
But in a letter dated November 29, Yhemolee's lawyers described the accusations as defamatory and false.
He argued that Lilfrosh portrayed him as a "thug and lawless individual whose preoccupation is to assault".
Yhemolee also said Lilfrosh's accusations caused him (Yhemolee) "multiple death threats from random people".
The nightlife promoter demanded a retraction of the statement and a public apology from the singer.
He also requested the payment of the sum of N200 million for damages.
"Our client is convinced that your publications are actuated by your malicious propensity and attention-seeking determination to bastardize his brand as an entertainer and an influencer of repute," Yhemolee's letter reads.
"Our client hereby denies every allegation of material fact or innuendo: that he did not and has never slapped you, that he has not threatened your life in any form.
"We hereby demand the following: that you desist forthwith from making further or fresh defamatory statements of any sort against our Client on Instagram or any other medium.
"A full and unconditional retraction of every defamatory statement, an unconditional apology both in words and by video, to be posted on your Instagram account.
"That you pay to our client the sum of two hundred million Naira (N200, 000,000) as general and aggravated damages for your defamatory statements."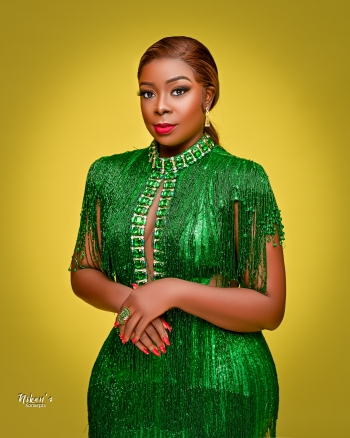 Bodex F. Hungbo, SPMIIM is a multiple award-winning Nigerian Digital Media Practitioner, Digital Strategist, PR consultant, Brand and Event Expert, Tv Presenter, Tier-A Blogger/Influencer, and a top cobbler in Nigeria.
She has widespread experiences across different professions and skills, which includes experiences in; Marketing, Media, Broadcasting, Brand and Event Management, Administration and Management with prior stints at MTN, NAPIMS-NNPC, GLOBAL FLEET OIL AND GAS, LTV, Silverbird and a host of others