Mohbad's lawyers serve Naira Marley's Marlian Records contract termination notice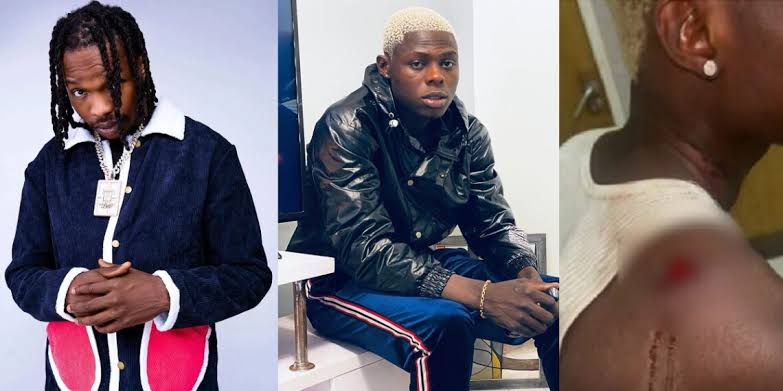 Yesterday, Mohbad's lawyers served Naira Marley's Marlian Records with notice of contract termination. This comes off the back of the highly publicized disagreement between Mohbad and Marlian Records.
Content of the letter: The letter headed "Termination Notice" reads in part that Naira Marley orchestrated and carried out violent attacks on their client (Mohbad).
It also provided that Naira Marley has failed to pay all royalties and advances due to Mohbad as agreed in the contract entered into in 2019.
The notice stated that it was on the basis that Mohbad was terminating his contract with Marlian Records.
It also demanded that Naira Marley pay all the royalties, advances, and all monetary compensation due to Mohbad under the contract. The letter also demanded that Naira Marley hands back to Mohbad the catalog of all the songs released under Marlian Records.
My womb is sealed… I can only get pregnant when I want, says Khloe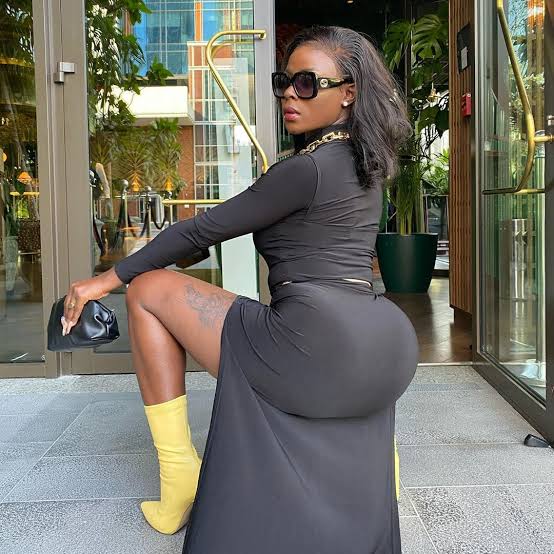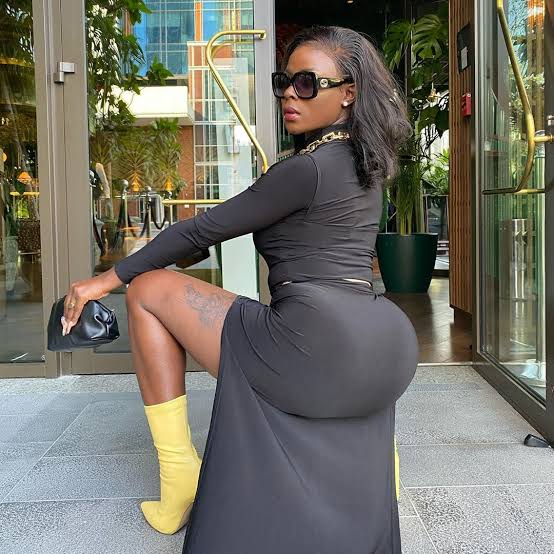 Abiri Oluwabusayomi, the 2018 BBNaija housemate better known as Khloe, says she can only get pregnant when she wants.
The reality TV star spoke about her career and relationship during the latest episode of #WithChude, the podcast by Chude Jideonwo.
Khloe revealed that she has an implant in her body to prevent her from having an unwanted pregnancy.
The entrepreneur and brand influencer also disclosed that she has not "been in a relationship before".
"I will never sleep with any man for money. When it comes to relationships, I am taking my time to find the right man. Hundred can come and I may decide to flirt with the hundred, but I know what I am looking for and the kind of man. I have never been in a relationship before," she said.
"If you are my ex, it never happened. I don't know you. Since I want a kid, if I find a man that is responsible, we can. But I cannot get pregnant if I don't want it. I have an implant; my womb is sealed."
Khloe also addressed criticisms trailing her decision to undergo surgery to enhance her physical appearance.
When asked if surgery glorifies God, she said: "A woman that has a fibroid goes through surgery. Why can't you leave it and let God take it out of you?
"If you know that surgery doesn't glorify God, don't do it for your cancer. We all went under the knife, we were all oscillated, we all slept and woke up to be another person. So why are you judging me?".
Sammie Okposo's management reveals how he died, says he didn't slump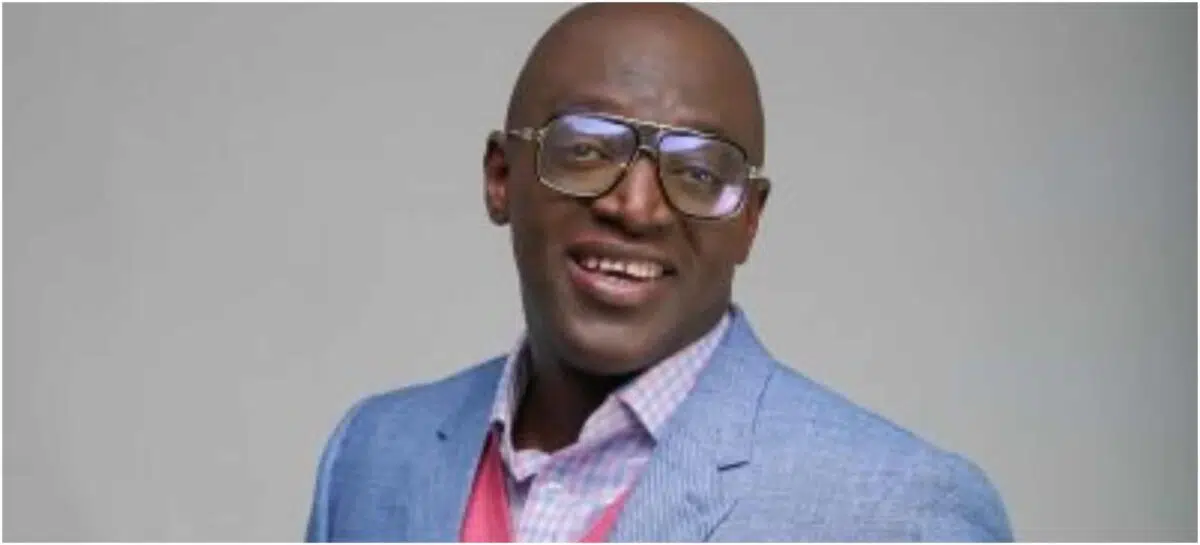 Hillary Vincent, the project manager of popular gospel singer, Sammie Okposo, has denied the viral reports that the singer slumped in his Lekki, Lagos, residence on Friday morning, November 25, 2022.
Many media outlets reported that after he allegedly slumped, he was rushed to the hospital, and was pronounced dead on arrival.
However, in an exclusive interview with Sunday Scoop, Vincent said, "It is not true that Sammie slumped and died. That report is false. At the right time, the family will set the records straight. But, I can tell you authoritatively that he did not slump. Rather, he just did not wake up from his sleep.
"As regards the funeral arrangements, the details will be made known by the family. But right now, they are still in grief and mourning the departed singer.
The singer was best known for songs such as Welu Welu, which was on his first album, Unconditional Love.
Na only You was another popular song which was contained in the album No More Drama. The album featured other gospel singers such as Kefee, Essence, Ige Samsong and Soji Isreal.
Another of his songs, Sing Hallelujah, was released in 2019, but it has continued to make waves, especially in gospel circles.
In 2020, he released Chukwu Ebube, a contemporary afrocentric worship that featured Micheal Stuckey.
Shortly before his death, he had held the Sammie Okposo Praise Party in Lagos on November 4, 2022. A day before his death, he had posted a throwback video of the concert on his Instagram page. In the video, he could be seen leading the congregation in an intense praise and worship session.
Meanwhile, tributes have not stopped pouring in for the singer. A veteran actor, Richard Mofe-Damijo, posted a video of both of them together. He added the caption, "This was exactly a month ago in the US. We spent two weeks together and fellowshipped as men. Ate, drank and, as I'm known to do, teased you. Toks or Jedi, would drive you to me and we would spend the entire day together.''
Michael Jackson's 'Thriller' revolution turns 40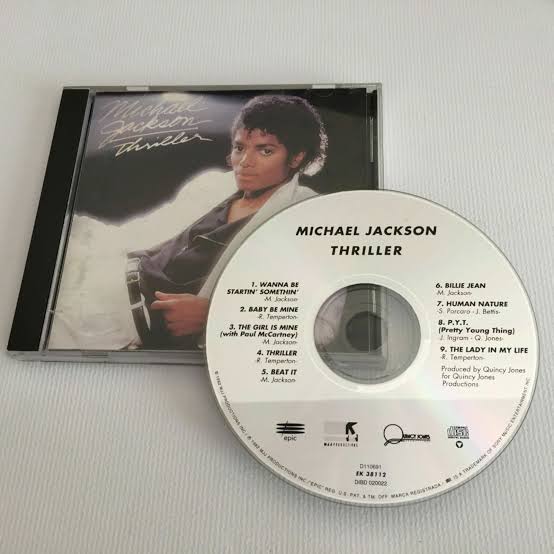 Mixing rock, pop and RnB like never before, Michael Jackson's "Thriller", 40 years old next week, became the most successful album of all time and defined a coming era with its audiovisual ambition.
"Thriller" has sold more than 100 million copies worldwide since its release on November 30, 1982.
It consecrated Jackson as the "King of Pop" and remains a musical lodestone.
Even renewed allegations of paedophilia in the 2019 documentary "Leaving Neverland" failed to dent his popularity, and Jackson's reach has continued to grow, with his music currently ranked 60th in the world on Spotify with 36.7 million monthly streams.
His influence is still all over the charts, not least in the form of The Weeknd, whose music has channelled Jackson, from an early cover of "Dirty Diana" (2010's "DD") through to his recent chart-topping album "Dawn FM".
"Michael is somebody that I admire. He's not like a real person, you know? When I started making music, that's all I wanted to aspire to, just like every other musician," the Canadian singer-songwriter told GQ magazine recently.
Much of the magic on "Thriller" is thanks to producer Quincy Jones, who had worked with Jackson on 1979's "Off The Wall".
"The record company didn't want Quincy for 'Off The Wall'. They took a dim view of this producer from the jazz world — music that sold peanuts in the eyes of the industry," said Olivier Cachin, author of two books on Jackson.
But the collaboration saw sparks fly — literally on one occasion.
"When we were finishing 'Beat It'… we were working five nights and five days, with no sleep. And at one point, the speakers overloaded and caught on fire!" Jones recalled to Rolling Stone.