There's nothing wrong with gospel artistes charging concert fees, says Endless Joy
Joy Ezeh, the fast-rising Nigerian singer better known as Endless Joy, says there is nothing wrong with gospel artistes charging fees for their concerts.
In a recent interview, Endless Joy said gospel singers can charge fees for their concerts as long as making money isn't their primary focus.
"There is nothing wrong with gospel artistes charging for their concerts. This is their God-given talent. It is not wrong if you package your talent and make sure you use it to praise God," the US-based gospel singer who doubles as a content creator and motivational speaker said.
"This will also make you able to meet your needs and become responsible for yourself. On the flip side, money should not take the front sit in your service to God. It shouldn't be your primary objective.
"Nigerian gospel artistes now get global recognition though it was not like that in the past. A lot has changed and we are thankful to God for what he is doing through us. We are no longer where we used to be".
Sharing her thoughts on the growth of the Nigerian music industry, the Imo-born artiste said: "The Nigerian music industry is dynamic and evolving.
"It is becoming the rave of the moment across many climes be it gospel and secular. However, there is still work that has to be done on the sides of management, more funding, and intellectual property".
On what inspires her songs, Endless Joy said:" If you have listened to my songs, you will realize that I am not singing for fun or entertain, It is to praise and worship.
"It is a choice. It is from within. I am praising and worshipping God. The joy is that I am gifted with such a voice. It is a debt I owe to God and as such, my inspiration is simply from God".
Endless Joy is known for her hit songs like 'Achiwalam', 'Chizaramekpere', and 'Uncountable'.
Mark Zuckerberg and wife welcome third child (Photos)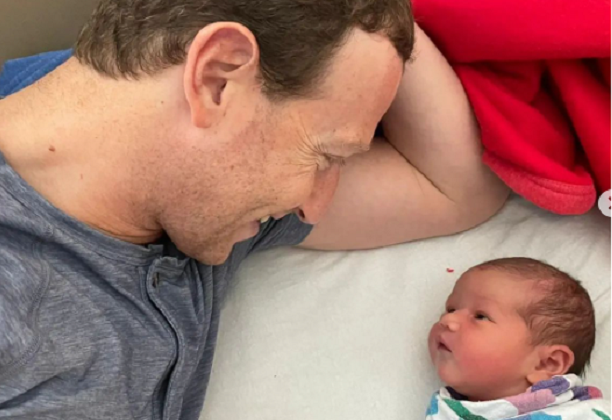 Mark Zuckerberg, the CEO of Facebook, and Priscilla Chan, his wife, have welcomed a newborn baby.
Zuckerberg took to his Instagram page on Friday to announce the birth of the child.
The American business magnate shared pictures of himself, his wife, and Aurelia.
"Welcome to the world, Aurelia Chan Zuckerberg! You're such a little blessing," he wrote.
Aurelia becomes the third child born into the businessman's family.
Mark and Priscilla welcomed their first child Maxima in 2015.
After the birth of Maxima, Mark had said he and his wife feared having another child.
Police called to Rihanna's house after man shows up to propose (Photos)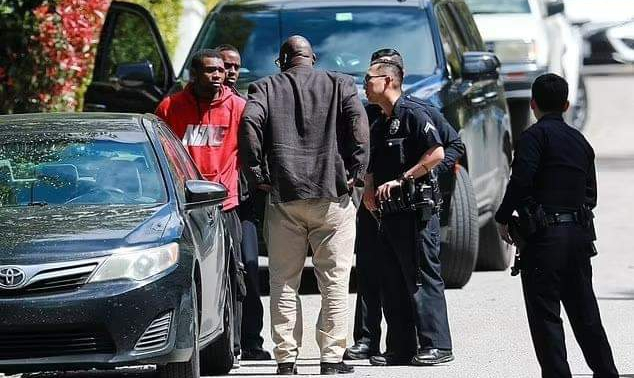 The Los Angles home of Rihanna became a hotspot for police activity on Thursday after a man showed up in the singer's vicinity with "a proposal."
The unidentified man from South Carolina was said to have tried to sneak into the singer's home in Beverly Hills to ask for her hand in marriage.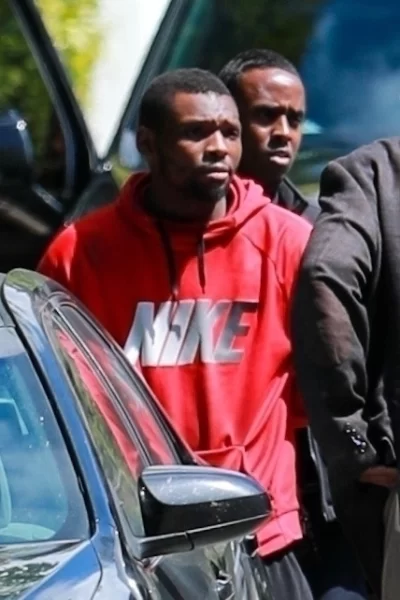 According to TMZ, Rihanna's security detail, however, called the police, who arrived at the scene and escorted the man — dressed in a bright red hoodie and sweatpants — out in handcuffs.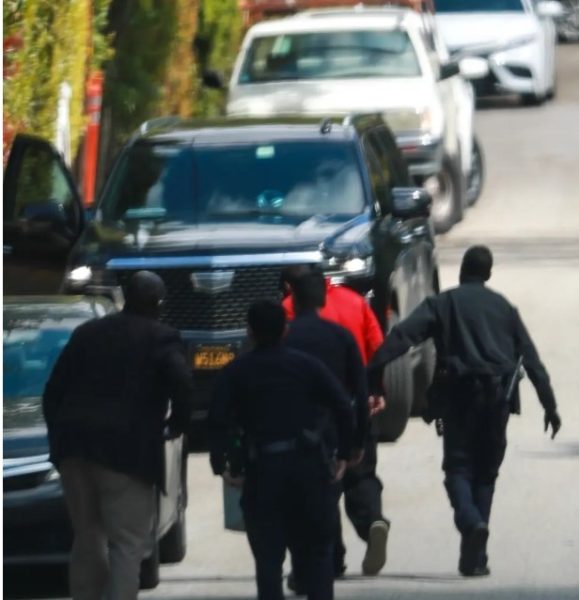 It was gathered that since the unnamed man did not get farther than Rihanna's driveway, he was simply questioned and later released.
It remains to be seen if Rihanna was home at the time of the intrusion.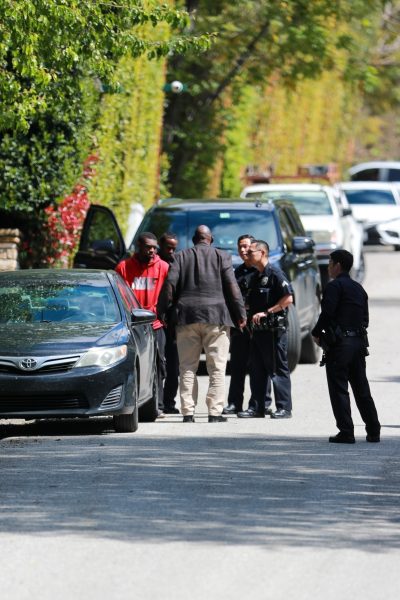 This is not the first time Rihanna's home has been targeted by an intruder.
In 2018, a man named Eduardo Leon was arrested inside the singer's house.
Jamaican DJ, Bounty Killer, says 'Afrobeats is melodious but has no lyrics'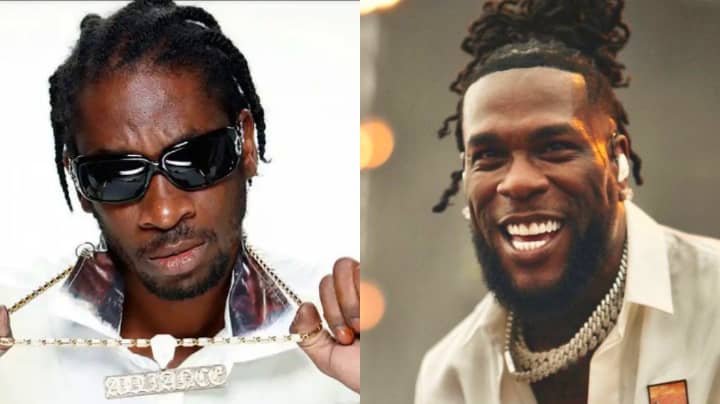 Rodney Basil Price, the Jamaican disc jockey better known as Bounty Killer, says "Afrobeats is melodious but has no lyrics."
In a recent interview with INeverKnew TV, the DJ said Afrobeats is "like a baby" compared to Dancehall.
He, however, said the genre is enjoying global recognition because it has "groove and style."
Bounty Killer also taunted Burna Boy's hit track 'Ye', describing it as a one-word song with "a lot of melodies and nice beat."
When asked if he believes Dancehall still has a place in the international market, Bounty Killer said the music genre is no longer as creative as it used to be.
The 50-year-old also described Jamaican music as "technically technical" with so many metaphors.
He said the technicality of his country's music makes it difficult for people in the diaspora to enjoy.
"Afrobeat has nothing to do with Dancehall, Afrobeat is another genre. Afrobeat never comes in competition with Dancehall," he said.
"Afrobeat is like a baby from Dancehall, it's irrelative. Afrobeat and Jamaican music are similar and Afro is taking nothing from Dancehall, Afro compliments Dancehall.
"Afro is leading because Afro has a topic, Afro doesn't have lyrics, Afrobeat doesn't even have no lyrics. They have a lot of melody and groove and topic.
"Ye Ye Ye, we know what Ye Ye Ye means… just a topic and a melody. Style, melody, topic, simple. One word with a lot of melodies and the beat is nice and full of groove and style.
"Jamaican music is technical with metaphors. Why are you singing to us in metaphor? Make it simply technical, not technically technical. This is all Dancehall music is today – technically technical.
"They're making the songs like a test. Nobody wants no puzzle music, people want music to relieve stress but we're giving music to stress.
"Dancehall use to be creative but they're not creative anymore. That's Dancehall's problem. The topics are limited."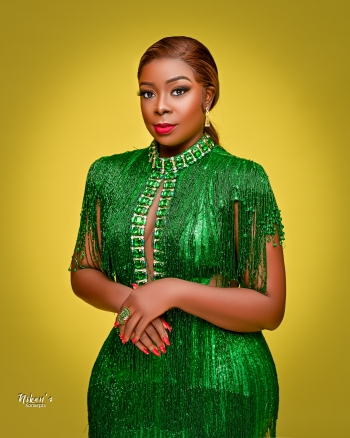 Bodex F. Hungbo, SPMIIM is a multiple award-winning Nigerian Digital Media Practitioner, Digital Strategist, PR consultant, Brand and Event Expert, Tv Presenter, Tier-A Blogger/Influencer, and a top cobbler in Nigeria.
She has widespread experiences across different professions and skills, which includes experiences in; Marketing, Media, Broadcasting, Brand and Event Management, Administration and Management with prior stints at MTN, NAPIMS-NNPC, GLOBAL FLEET OIL AND GAS, LTV, Silverbird and a host of others