Burna Boy talks about the inspiration behind his new album 'I Told Them'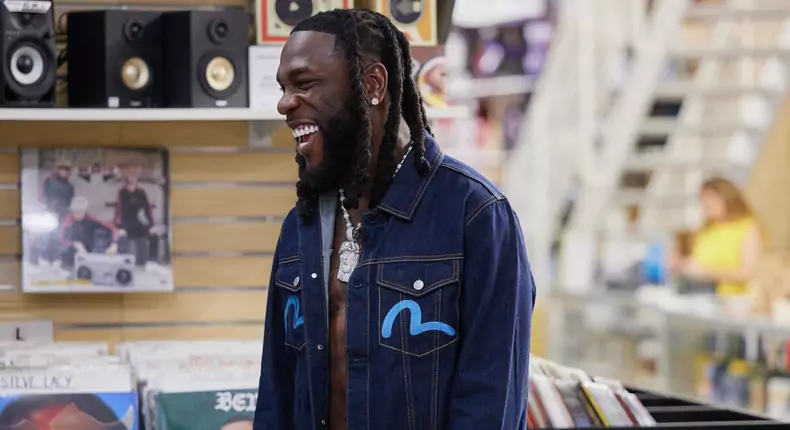 Burna Boy is set to release his seventh album 'I Told Them'.
In an interview with Apple Music's Zane Lowe, Burna Boy talked about the inspiration behind his new album while also paying tribute to the late creative designer Virgil Abloh and rapper Sidhu.
Ahead of the release of his seventh album, Burna Boy shared insight into his journey, finding success on his own terms, his view of Afrobeats, and collaborating with J Cole and RZA of Wutang Clan.
Burna Boy Tells Apple Music What Sets His New Album 'I Told Them' Apart
It kind of showed me exactly the way I wanted to express what I was feeling and what my unit was feeling. The spirit of my unit. Just put that in because this is every day. This is a side that people don't really get to see because I don't really care for anyone to see. I have fun with it like this. But I felt like this time, this is a way… How do I put it?
A more understandable way to pass that feeling and that energy across. And at the same time, showing you that's… Not you. Showing everyone, really, that the combination of worlds is something that we haven't really capitalized on. Because at the end of the day, once we're all unified, everything else, the fruits of that just take care of everything."
Burna Boy Tells Apple Music About the Meaning of the Album Title
They say a lot of times that prophets are not really recognizing their own home and shit. So this one is for the part of my own home and the people in my own home who didn't believe or doubt it, or still doubt, or any type of thing.
And not just them, it's like everyone that ever heard me speak in the past or when I'd first started. You can go back to my old tweets and stuff. I basically predicted everything that's happening now. So this is basically that. It's fun to tell people something is true, and they doubt it, and then they end up seeing it. There's no greater feeling."
Burna Boy on the Type of Credit He Wants
I'm not going to say I don't want credit because everyone wants credit for what they do and shit. For me, it's more like I want credit from places where it actually matters. Even though in reality don't mean nothing but places where you can say why, you can explain and it makes sense to everybody.
That's the type of shit I want. I want to go somewhere where it's like they see the work and they see everything, the journey, and everything, and they're like, "This is amazing. Yeah, congratulations." That's the type of shit that means something. You don't get that in my country. It means something to the people who are not part of the game in a way. It means something to people who have nothing to gain or lose and no stakes in the matter.
Burna Boy on Being Proud of His Accomplishments
That's the thing I've beat my chest the most about. It's the fact that, yeah, not only did I do it on my own terms and all that, I did it against all odds. You know what I mean? And against the wishes of the powers that be in my environment. You know what I mean? So yeah, it's something I'm really proud of.
Burna Boy Tells Apple Music About Virgil Abloh's Influence
Especially like Virgil was the heart of this s**t. You know what I mean? The heart of the whole fashion world, especially for us Black. Not just that, it's just the cool creativity in the man's head. This is the difference. You look at something, he looks at it, and you are seeing different colors than each, you know what I mean? It's crazy.
Burna Boy Tells Apple Music About Looking Up To J. Cole
The truth is often hidden, but when you come across it and you are a person of truth yourself, you can't help but recognize it. You know what I mean? That's really the story of me and J Cole. It's like, I recognize it.
Burna Boy Tells Apple Music About Embracing Substance in Afrobeats
…you hear most Nigerian music, or I'll say African… I don't even know what to say, Afrobeats, as people call it, it's mostly about nothing, literally nothing. There's no substance to it. Nobody's talking about anything. It's just a great time, it's an amazing time. But at the end of the day, life is not an amazing time.
No matter how nice of a time you're having now or you had at some point or you plan to have, you're still going to face life. So it's like, for me, I feel like music should be that, music should be the essence of the artist, you understand?
An artist is a person, like me speaking for myself, the artist is a person who has good days, bad days, great days, and worst days. And for me, if I give you something like this with my face on it, and my name, then I should be giving you that experience. That should be a window for you to see some of that essence.
Burna Boy Tells Apple Music About Collaborating with RZA
Yeah, it's been a great honour, man. He wasn't there. We weren't personally in the studio together when he did it, but when he sent the first draft to me, I could just feel the energy, it's like most of the shit is about, he's connecting things that have to do with photography, shit that has to do with the vision, like photographic shit. And he's made the whole thing, he combined and interlocked and it's just crazy.
Burna Boy Tells Apple Music "If I'm Lying" Is His Best Song Yet
I feel like it's my best song ever… It's spiritual.
Burna Boy on Fela Kuti
I am grateful for the fact that he existed in his time so that we could get and experience the true organic nature of what he was and the essence of what he stood for and the message he passed across to us.
Burna Boy on His First Impressions of New York
To me, it looked just like Lagos, only with more tall buildings closer together. The same energy as Lagos. It's the same… Everybody's in a hurry. I felt like, "Wow. This can't be what they've been showing me on TV." This doesn't look like TV land… this place is very sentimental for me because starting from PlayStation theater all the way to Citi Field now. It's been a journey.
Burna Boy on the Benefits of Traveling the World
Man, the more I see the world and the more I experience just makes me understand myself a bit more, understand why things are the way they are a bit more. I just have a lot of answers to a lot of questions I used to have and previously didn't have answers for.
Tonto Dikeh accuses Mohbad's father of charging money for interviews about son's death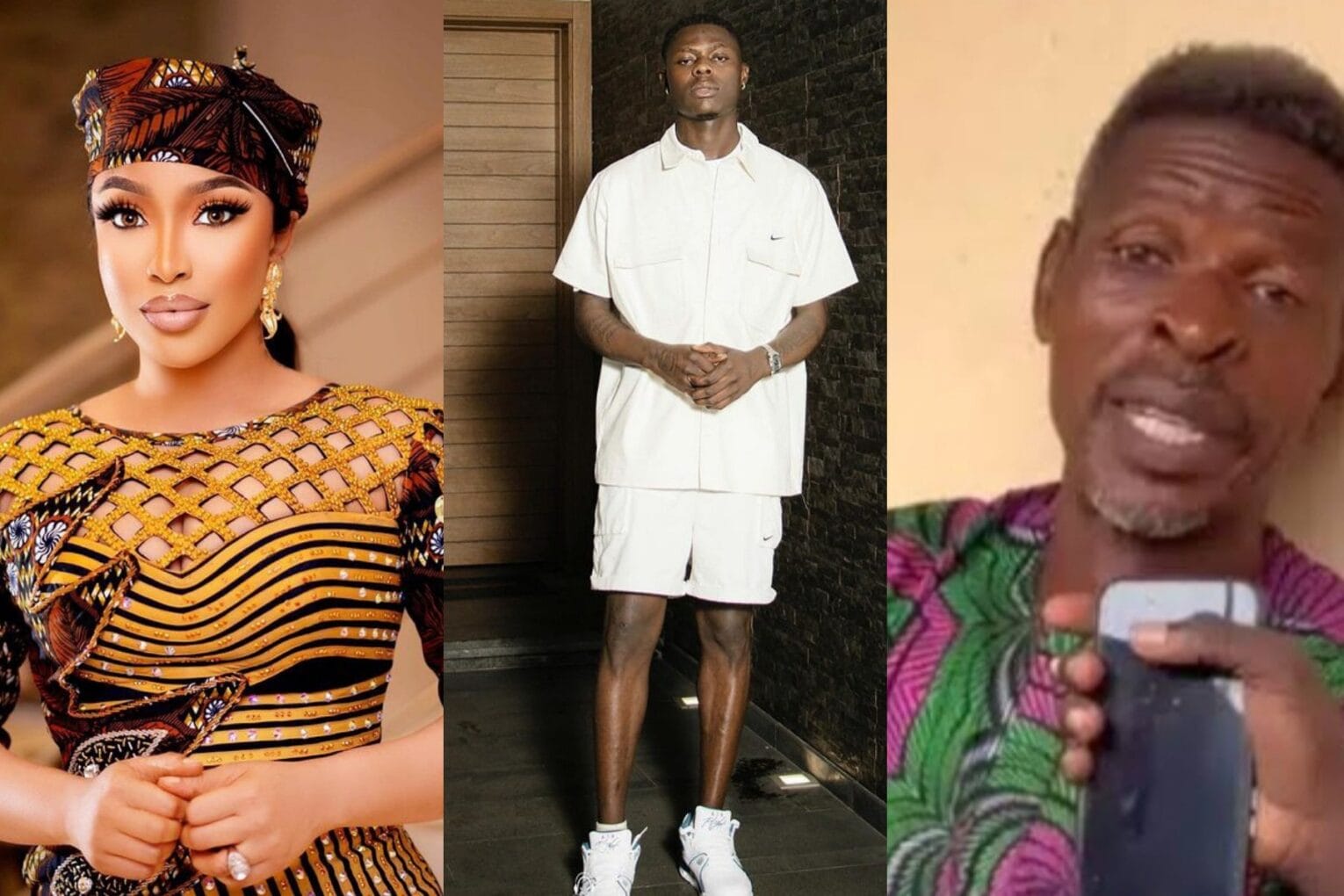 Nollywood actress, Tonto Dikeh, is not pleased with Mohad's father and has had a lot to say about him in an open letter via her new post.
Dikeh posted a picture of the late singer Ilerioluwa Aloba, aka Mohbad, on her Instagram on Thursday November 30, 2023, and addressed his father. She fully expressed her displeasure with what she deemed as his focus on wealth, rather than attaining justice for his late child. She condemned the hasty burial of the singer which took place the very next day after his passing, an action which led to a public outcry by Nigerians back in September 2023.
Her post began, "I can empathise with the harsh realities of poor condition, but when it involves your own flesh and blood, your son, it's truly heartbreaking. How is it that material things or wealth seems to outweigh the love for your own child? The hurried and undignified burial of our dear Mohbad within a mere 24 hours of his supposed passing, compounded by insufficient arrangements due to financial constraints after getting a whooping sum of 2million Naira, is deeply distressing considering his status. Need I remind you of the shameless, senseless and inhumane way mob's neck was broken?"
"The decision to exhume your son's remains stemmed from a collective outcry of Nigerian youth – which is a testament to our shared concern. While we acknowledged that Mohbad is indeed your son, please note, he was a married man, and the responsibility should extend to his wife regardless of any circumstances.
"In your quest for global assistance and DNA verification, it's crucial to address the right of that woman personally, the one who holds the answers. By the way I totally agree with a DNA, but why are you asking Nigerians for a DNA and not Wunmi?" the actress added.
She went on, "Your immersion in social media, driven by trivialities and fleeting fame, is disheartening. I find solace in the knowledge that you are not a part of my family, sparing us the pain of witnessing your disregard for your son's memory. It's bewildering that your discontent only surfaced upon witnessing contributions to your grandson in custody of his mother, your late son's wife."
She then made the jaw dropping disclosure, alleging that Mohbad's father has been capitalising off his son's death and charges ₦10,000 to ₦15,000 to grant interviews. She urged him to do better for the sake of his son.
Rema cancels all December shows to focus on health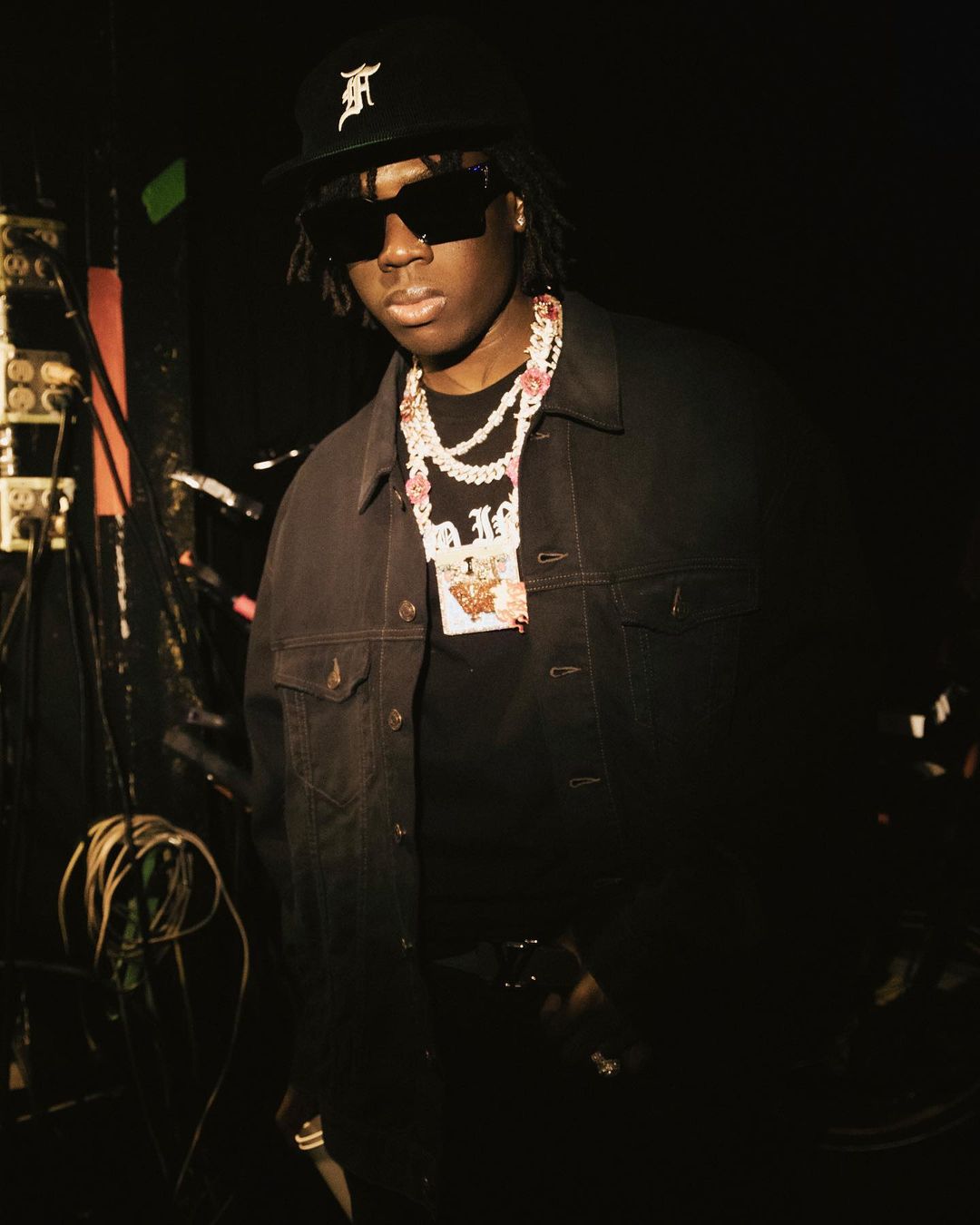 Afrobeats sensation, Daniel Ikubor aka Rema, has cancelled all engagements for December to focus on his health.
The Calm Down crooner made this known on his Instagram story on Wednesday.
Rema noted that during his years of touring, he had ignored his health, adding that it was time to recuperate.
His terse statement read, "Breaks my heart to say that I won't be performing anywhere this December. Been years of touring I've ignored my health & I need time to recuperate. 2024 we go again love ❤️."
This comes shortly after Edo State Governor, Godwin Obaseki unveiled plans to host the Edo-born musical prodigy, Rema, in a grand Homecoming Music Concert on December 21.
Obaseki expressed his excitement to bring Rema back to his roots while speaking to youths at the Sir Victor Uwaifo Creative Hub, Benin City, the state capital on Wednesday, according to a statement by the state government.
The statement quoted Obaseki as saying, "By the grace of God, this Christmas, we will bring Rema home. Rema will have a Homecoming Concert."
SEE FULL LIST: Asake is the most-streamed Nigerian artiste on Spotify for 2023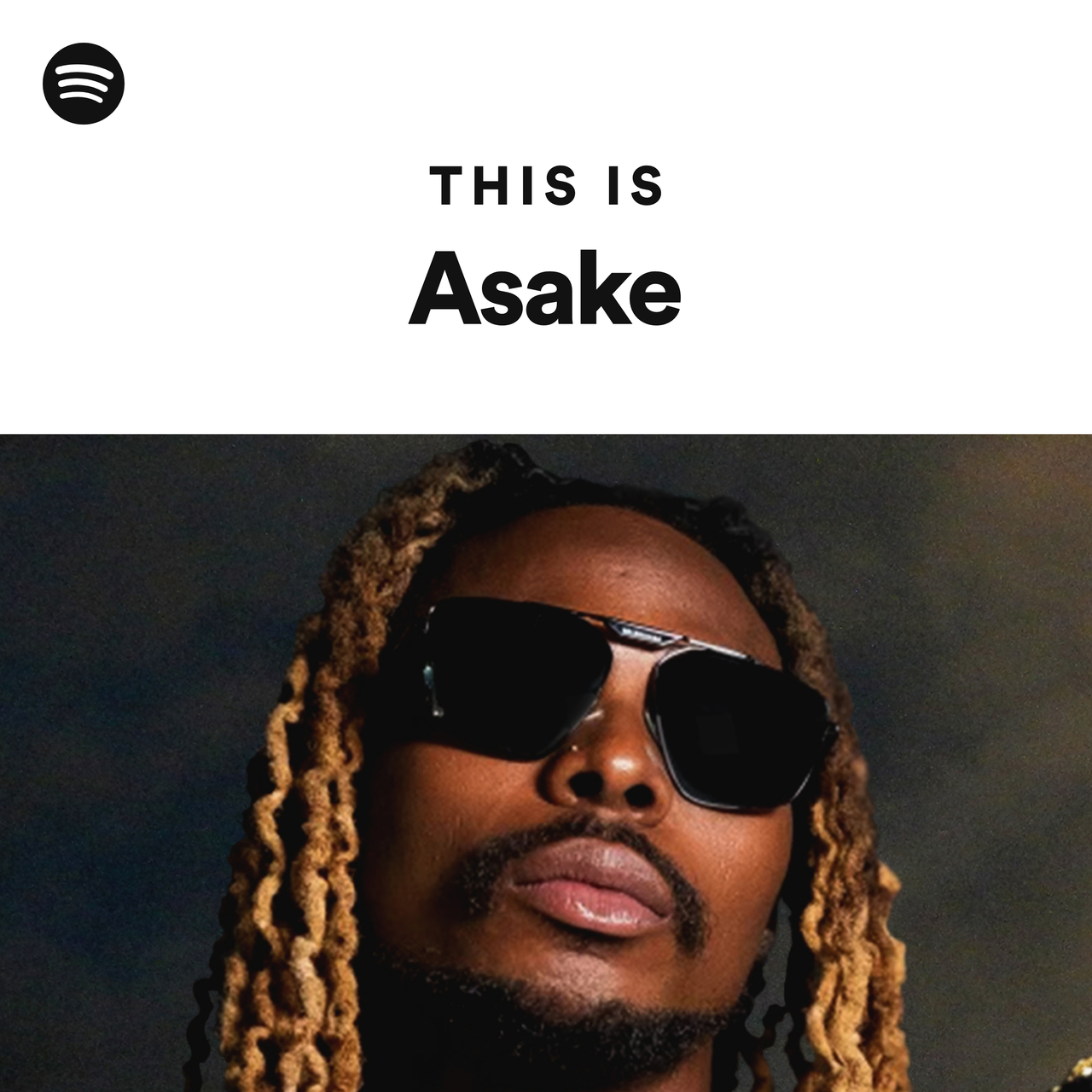 Spotify, on Wednesday, unveiled the 2023 edition of "Wrapped", its annual recap of listeners' musical choices.
At the top of the most streamed artistes is Asake, whose tracks Asake's dominance 'Lonely At The Top', '2:30' and 'Amapiano' similarly dominated the list of the most streamed tracks for the year.
Also prominent on Spotify for this year is Rema whose collaboration with Selena Gomez for 'Calm Down' became the first African-led single to reach a billion streams on the streamer.
The song, Spotify says, is the first by a Nigerian Afrobeats artist to feature on the top 10 chart of most streamed recordings globally on its streamer.
Rema and Asake have also cemented their positions as Afrobeats' global ambassadors.
Spotify says Rema holds the title of the most globally exported artiste while Asake is captivating audiences across Nigeria, Ghana, and Togo, earning him the coveted title of most streamed artist in each country.
Mohbad secured a position in the top 20 list of the most streamed artistes in Nigeria, something that has been attributed to an increased interest in his music following his untimely death.
His track 'Ask About Me' was the top streamed track every day between the 13th and 25th of September.
Ant the top most streamed female artistes on Spotify for 2023 is Ayra Starr who clinched the title of the most streamed female artist in Nigeria, Ghana, Kenya, Rwanda, Tanzania and Uganda.
See the full lists below.
Most streamed artistes in Nigeria
Asake
Burna Boy
Davido
Seyi Vibez
Omah Lay
Bnxn
Rema
ODUMODUBLVCK
Olamide
Wizkid
Most streamed female artistes in Nigeria
Ayra Starr
Tiwa Savage
Tems
Rihanna
SZA
Billie Eilish
Nicki Minaj
Doja Cat
Libianca
Mercy Chinwo
Most streamed tracks in Nigeria
Lonely At The Top – Asake
GWAGWALADA – Bnxn ft Kizz Daniel & Seyi Vibez
FEEL – Davido
2:30 – Asake
reason – Omah Lay
Party No Dey Stop (with Zinoleesky) – Adekunle Gold
soso – Omah Lay
DECLAN RICE – ODUMODUBLVCK
KANTE (feat. Fave) – Davido
Amapiano – Asake ft Olamide
Most streamed albums in Nigeria
Timeless – Davido
Work of Art – Asake
Boy Alone – Omah Lay
EZIOKWU – ODUMODUBLVCK
I Told Them – Burna Boy
Rave & Roses Ultra – Rema
Mr. Money With The Vibe – Asake
Sincerely, Benson – Bnxn
Love, Damini – Burna Boy
Unruly – Olamide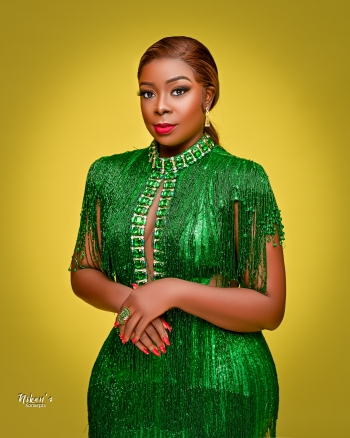 Bodex F. Hungbo, SPMIIM is a multiple award-winning Nigerian Digital Media Practitioner, Digital Strategist, PR consultant, Brand and Event Expert, Tv Presenter, Tier-A Blogger/Influencer, and a top cobbler in Nigeria.
She has widespread experiences across different professions and skills, which includes experiences in; Marketing, Media, Broadcasting, Brand and Event Management, Administration and Management with prior stints at MTN, NAPIMS-NNPC, GLOBAL FLEET OIL AND GAS, LTV, Silverbird and a host of others