Physically challenged hawker, Eniola reveals why he disguised as woman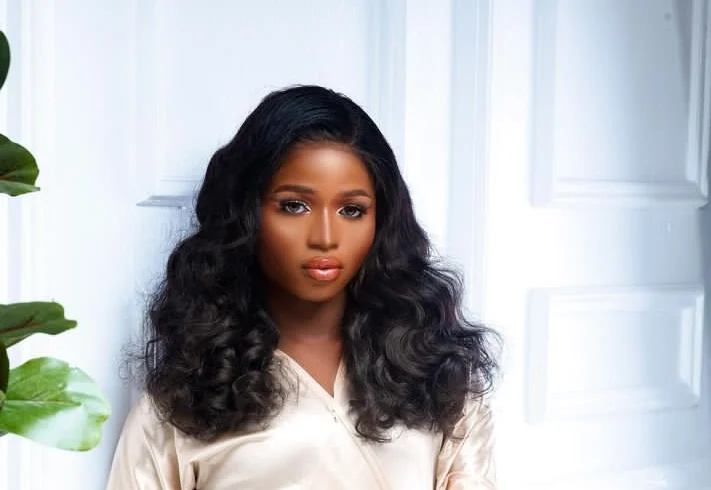 Eniola, the physically challenged hawker who was helped by Brain Jotter, the skit maker, has admitted to being a man.
Jotter had shared his encounter with Eniola who was hawking on the street of Lagos and learned that he is also a makeup artist.
After his conversation with the hawker, Jotter decided to help by transferring N400,000 to Eniola for his makeup business.
A few hours later, however, a blogger claimed that Eniola is a man named Sultan who disguises himself as a woman to deceive people into giving him money.
Reacting to the blog post, the skit maker said "bro deceived us all".
When newsmen contacted Eniola, the hawker confirmed his gender to be a man. He also said he acts like a woman because he needs "help."
"Yes, it is true. My name is Eniola, my parents gave me Sultan and I am a guy. The reason why I am behaving like a girl is because of help," he said.
When asked what his motive was for dressing up like a woman, he said he was abused by his family as a child despite being born disabled.
He said his mother disowned him and he started to fend for himself by making and selling beads in a beer parlor.
Sultan added that he later thought the bead business was unsustainable so he decided to learn how to do makeup in Osun.
"When I was a child and living with my parents, they always beat me. They give me N20 to go to school and when I get to school, I beg from my friends," he said.
"When I return home, I am always hungry. When I upset my mother, she always used orogun to beat me. Despite the fact that I was born disabled, she would hit my hand until it started swelling.
"That was when I started realizing that my family did not like me. My mother told me that she had disowned me. So I decided to run away from home.
"I started making and selling beads in a bear parlor. I later thought to myself that this bead business would not be able to sustain me so I learnt make-up in Osun."
Eniola said he started dressing as a woman to disguise his identity from his abusive family.
He also said when he started his makeup business, a woman refused to pay him because he was dressed like a man.
He added that he decided to continue dressing as a woman to be successful in his business.
"My family members later saw me and started beating me so that is why I started disguising myself so my parents would not recognise me," he added.
"I started my makeup business and one woman asked me to meet her GMT hotel. I was wearing a unisex outfit that day.
"The woman asked If I was a woman or a man, I told her that I am a man. She asked which hand do I use for makeup, I told her that I could use both hands and it would be nice.
"So I did her makeup that day but the woman did not give me any money. So I thought it was because I dressed like a man and if I start dressing as a woman, maybe my way will open."
Fire guts Orezi's residence in Lekki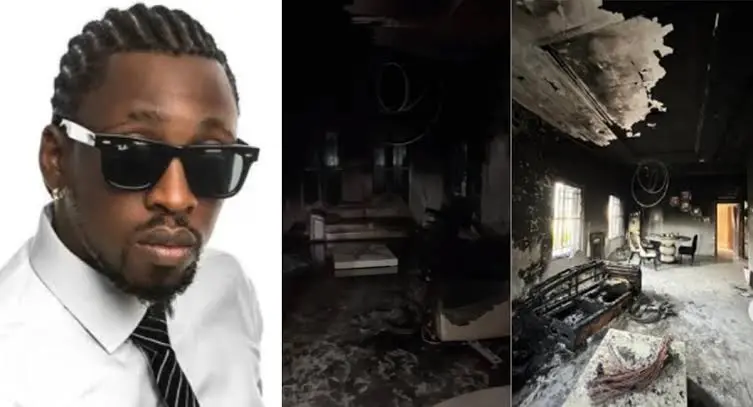 A fire outbreak occurred at the Lekki residence of Orezi, the Nigerian singer.
The singer shared a video of the incident via his Instagram page on Tuesday.
The footage released shows the properties of the singer destroyed by the fire.
In a caption, Orezi said he had received a call from his neighbour who informed him that his house was on fire.
He said he initially thought it was a joke but was confronted with the devastating reality after rushing to his house.
"Last night was really hectic. Still trying to figure out and wrap my head around all that happened," the singer wrote.
"I am sitting here asking myself why me. God is indeed merciful. Can't thank God enough.
"I was at a meeting in Lekki county last night around 11.48 pm when I got a call from my neighbour, Bobrisky, that my house was on fire. I initially thought this was a joke.
"I was like, 'Which kind yeye joke bob Dey give me so?' Immediately I raced down to my house, what I saw broke me."
Naira Marley makes first public appearance after release from police custody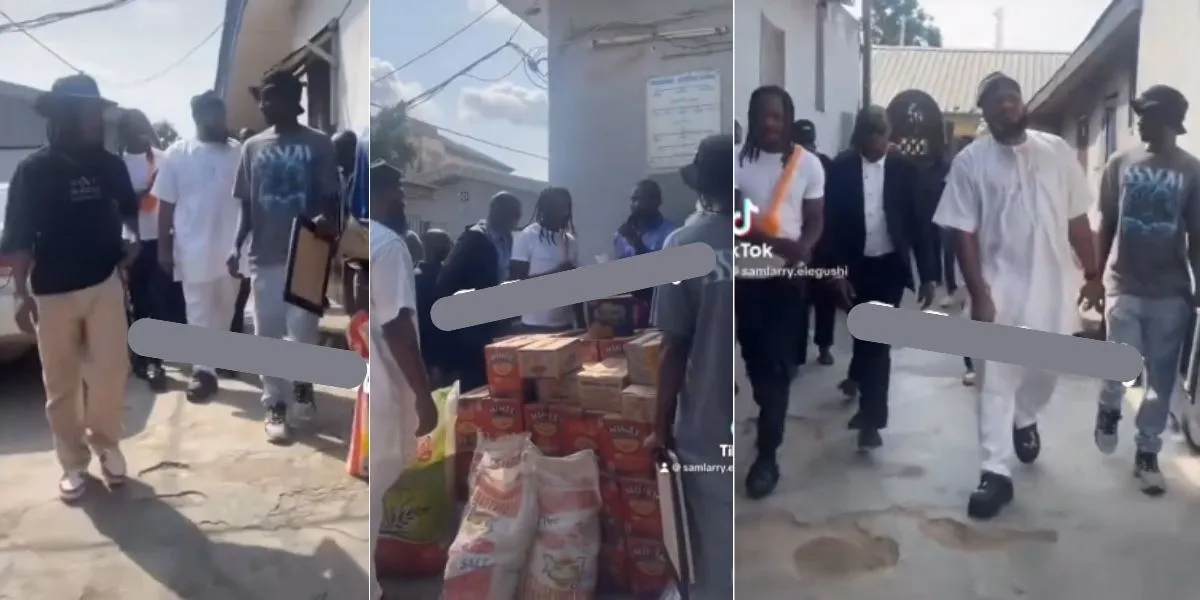 Naira Marley has been spotted in public for the first time since his release from police custody.
The singer was arrested in October alongside Sam Larry, his associate, following allegations of their involvement in the death of Mohbad, Marley's former signee.
They were released on bail in November after spending over five weeks in detention.
In a now-viral video, Marley was spotted in the company of Sam Larry and Zinoleesky, one of his signees.
They were all smiles as they visited an orphanage in Lagos.
In another video, the trio were seen giving out food items to the needy.
The video has sparked several mixed reactions on social media, with some happy that they had regained their freedom and others expressing their displeasure at the Mohbad case remaining inconclusive.
Nigerian lady, Eniola Sisialagbo, aims to set world record by cooking herbs for 300 hours
A Nigerian lady, Eniola Sisialagbo, is attempting to set a world record for cooking herbs.
In a social media post, Eniola said the attempt is titled 'Agbo-A-Thon' and has been approved by the Guinness World Records (GWR).
"Guinness Book of Records has approved for me to do Agbo-A-Thon," she said.
"I am cooking Agbo (herbs) for 300 hours in Ibadan. Kindly wish me well."
In a flier, the herb seller, who hails from Oyo, said the attempt will take place in Ibadan, the capital of Oyo state.
"Eniola Sisialagbo an indigene of Ipapo Mesunagbo Itesiwaju LGA of Oyo state embarks on a national history to cook herbs/agbo for 300 hours," the flier reads.
Eniola joins the growing list of Nigerians who have attempted GWR tasks since the beginning of 2023.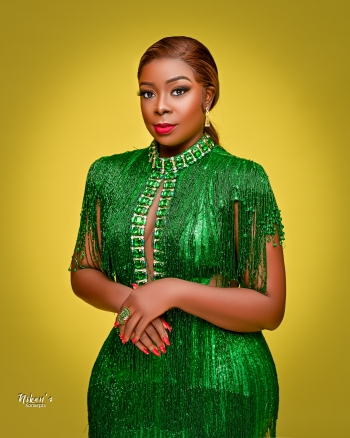 Bodex F. Hungbo, SPMIIM is a multiple award-winning Nigerian Digital Media Practitioner, Digital Strategist, PR consultant, Brand and Event Expert, Tv Presenter, Tier-A Blogger/Influencer, and a top cobbler in Nigeria.
She has widespread experiences across different professions and skills, which includes experiences in; Marketing, Media, Broadcasting, Brand and Event Management, Administration and Management with prior stints at MTN, NAPIMS-NNPC, GLOBAL FLEET OIL AND GAS, LTV, Silverbird and a host of others