NBA president warns judges against corruption, says 'bad eggs will be called out'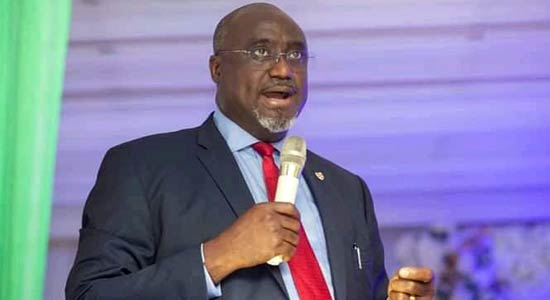 Yakubu Maikyau, the new president of the Nigerian Bar Association (NBA), says judges found to be corrupt will be called out and made to face the consequences.
Maikyau said this on Saturday while speaking to journalists at a ceremony organised in his honour as the newly elected president of the NBA, in Abuja.
"We have this general accusation that judges are corrupt. Of course, we do know that we have bad eggs. It's just that we haven't laid our hands on them in terms of the concrete proof with which we can pursue them, call them out, and get them to face the music," he said.
"In spite of that, we are also very good, upright, forthright and honest judges. But what has pervaded the entire airway is the allegation or the narrative that judges are generally corrupt, which is not true.
"So, I'm saying that we must begin to do what we need to do to change the narrative. For those that we find to be corrupt, we will call them out. For members of the bar that we find to be complicit in any act of corruption, we'll also call them out and cause the relevant rules to be applied in terms of the discipline of any person, and where crimes are committed, are also reported to the appropriate authorities, for them to be prosecuted.
"And that is the way in which the Nigerian Bar Association can actually change that narrative. If we find you to be corrupt amongst the judges, we call you out and excise you from the judiciary. If you're a member of the bar, and you are participating in that corrupt practice, we'll also deal with you.
"The legal practitioners disciplinary committee has the powers to recommend appropriate punishment, including taking your name off the role of lawyers in this country so that you can go and continue to do other things."
Don't rush to courts over minor issues — adopt alternative dispute resolution – CJN tells Nigerians
Olukayode Ariwoola, chief justice of Nigeria (CJN), says more Nigerians should adopt alternative dispute resolution (ADR).
Ariwoola said this on Monday while speaking at the special session of the supreme court to mark the beginning of the 2022/2023 legal year and the swearing-in of 62 new senior advocates of Nigeria (SAN).
"The Nigerian public needs to be reminded on the need to do less litigation and embrace more of alternative dispute resolution to free the courts of this unnecessary over-stretching of human and material resources," he said.
"As rightly observed, Nigerians are the most litigious people on earth; especially the political class.
"In every little disagreement, we rush to court; and in every lost case, we rush to appeal even up to the supreme court, no matter how little the issue might be.
"That has obviously accounted for the several appeals pending in supreme court."
He said although the apex court has received harsh criticism concerning the backlogs of cases, "we are neither in any position to regulate case inflow to the court nor have the supernatural powers to attend to all in one fell swoop".
"We don't need to rush to court after every little disagreement. We have various alternative dispute resolution mechanisms across the country that we can conveniently leverage on, with a view to freeing the courts of this incessant case overload," he added.
He also spoke on the need for constitutional amendment to restrict some cases from reaching the supreme court.
"We have said it repeatedly that ordinarily, most appeals should be allowed to end at the court of appeal; but such constitutional provision is yet to be enacted, so we have no blame in it," he said.
"Rather, we are daily overburdened by that long awaited constitutional amendment as we work round the clock to attend to the plethora of appeals.
"There should also be amendment of the constitution to stop most interlocutory appeals from coming to the supreme court; they should be allowed to end at the court of appeal."
We want to make Lagos a model city on climate resilience in Africa, says Sanwo-Olu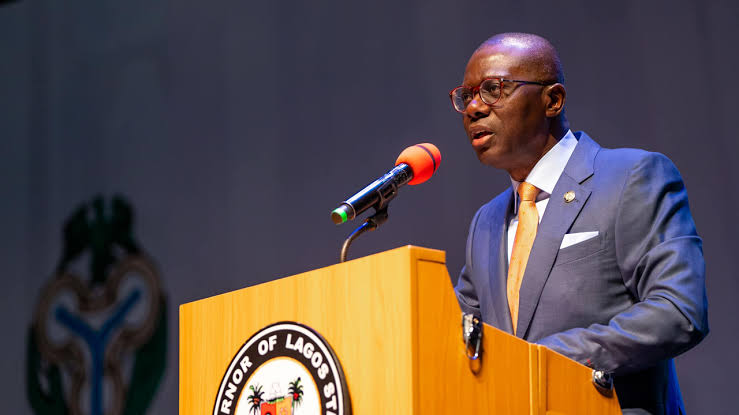 The Lagos government says it will improve the living conditions of residents of the state by building the needed partnerships with investors on climate resilience.
Babajide Sanwo-Olu, the state governor, said this at the just-concluded United Nations climate change conference (COP27) in Egypt.
During his presentation, Sanwo-Olu told investors that his administration hopes to protect the city from climate shocks and respond to the threats affecting livelihoods.
"We are taking bold action to address the impacts of climate change in Lagos. Way back in 2018, we developed the climate action plan, so we do have a plan for climate change in Lagos," he said.
"All of these plans are targeted at ensuring that we achieve net-zero by 2050 which is less than three decades from now.
"We have developed a portfolio of projects. We believe that these projects will essentially help achieve our goals. We are trying to see that we have an immediate response to climate threats. We want to build resilient infrastructure in all of our public spectrum. We want to ensure that we have resilient communities and be able to protect the vulnerable groups in our society.
"So, we see that even on these projects that we've mentioned, it comes to around like $8 billion, which we believe can come through private, public investments.
"We are looking to be able to attract low cost public funding, and where possible, commercial investment to support on this our resilient journey. We believe that investments will enable us to complete adaptation plans; it will also help us conduct extensive feasibility studies. In all of these, we want to make Lagos a model African city, a city for climate resilience in Africa."
Samuel Egube, Lagos commissioner for economic planning and budget, said the state has one of the most detailed adaptation plans and hopes that it can be a model for Africa and the world.
"In this plan, we have about 38 projects structured around three broad areas. One of the areas is to build resilience infrastructure and public places; the second one is to build resilient communities; and the third is to protect the vulnerable," he said.
"Around the infrastructure, one of them is to build about 18km of embankment and sea walls to protect our people. If that is done, it will protect over two million people, 700,000 of which are vulnerable populations.
"We also intend on the vulnerable community side to build risk insurance to cover over 8.5 million people. This is a parametric risk insurance, through satellite images and data that can trigger payout quickly when those risks occur."
Speaking on Oando's partnership with Lagos in its resilience drive, Ainojie Irune, president of Oando clean energy, said Lagos climate plans are in line with the company's strategic plans as an energy firm.
"We do understand that the value of energy is not necessarily in its feedstock or where it comes from, but its utilisation. Climate change has certainly brought a different question — how do we do this in a sustainable way? And all the sciences are pointing to our ambitions as a country for 2060. But Lagos state been even more ambitious. Business has set the timeline for 2050 — 10 years," Irune said.
"Now, that visioning alone is the reason why we're partnering with Lagos state, and the partnership is to ensure that we move 30 percent of the GHG emissions today from transport into renewable energy, taking off all the municipal buses on the road over a period of time and shifting them from diesel buses to electric buses across the entire state."
WHO recommends new name for monkeypox amid racism concerns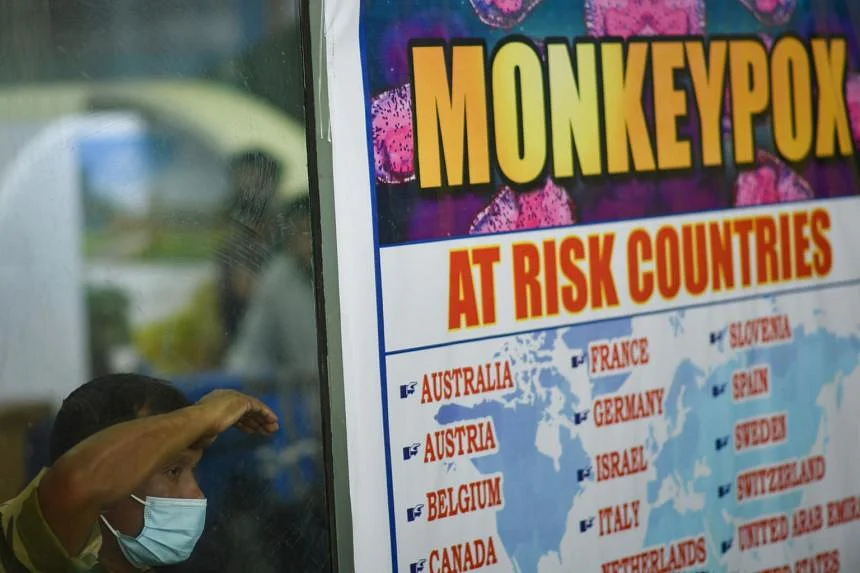 The World Health Organisation (WHO) has recommended 'mpox' as a new name for monkeypox.
Human monkeypox was first identified in humans in 1970 in the Democratic Republic of the Congo and is endemic in Africa.
Following the outbreak of the virus in European countries earlier this year, concerns about racism and stigmatisation were raised.
Photos of Africans to were used to depict the virus, despite the outbreak not being in Africa.
In a statement on Monday, the organisation said its move was prompted by concerns of "racist and stigmatising language online".
"Following a series of consultations with global experts, WHO will begin using a new preferred term "mpox" as a synonym for monkeypox. Both names will be used simultaneously for one year while "monkeypox" is phased out," the statement reads.
"WHO, in accordance with the International Classification of Diseases (ICD) update process, held consultations to gather views from a range of experts, as well as countries and the general public, who were invited to submit suggestions for new names.
"Mpox will become a preferred term, replacing monkeypox, after a transition period of one year. This serves to mitigate the concerns raised by experts about confusion caused by a name change in the midst of a global outbreak. It also gives time to complete the ICD update process and to update WHO publications.
"The synonym mpox will be included in the ICD-10 online in the coming days. It will be a part of the official 2023 release of ICD-11, which is the current global standard for health data, clinical documentation and statistical aggregation.
"Various advisory bodies were heard during the consultation process, including experts from the medical and scientific and classification and statistics advisory committees which constituted of representatives from government authorities of 45 different countries.
"The issue of the use of the new name in different languages was extensively discussed. The preferred term mpox can be used in other languages. If additional naming issues arise, these will be addressed via the same mechanism. Translations are usually discussed in formal collaboration with relevant government authorities and the related scientific societies.
"WHO will adopt the term mpox in its communications, and encourages others to follow these recommendations, to minimize any ongoing negative impact of the current name and from adoption of the new name."