'Akeredolu is recovering in Germany' — Governor's aide reacts to misleading video
Richard Olatunde, the media aide to Rotimi Akeredolu, has reacted to a viral video suggesting that the Ondo governor has returned to Nigeria from his medical vacation.
Akeredolu's health status has been making headlines in the past two months.
The governor embarked on a 21-day leave on June 7 and was expected to return on July 6.
On July 11, Lucky Aiyedatiwa, Ondo deputy governor, said Akeredolu will resume duty after being certified fit by doctors.
Aiyedatiwa later added that Akeredolu had extended his medical leave, and directed him to act in his stead.
On Saturday, a video showing Akeredolu taking a walk at an airport went viral on social media. The footage also showed the governor in a white shirt, and brown trousers with a red cap.
On Sunday, reacting to the video through a statement, Olatunde said Akeredolu is still in Germany and is "focused on his full recovery".
Olatunde said the clip was an old video of the governor taken during a campaign tour at the last presidential and national assembly elections.
"Our attention has been drawn to a recent video circulating on social media, suggesting the return of Ondo state governor, Arakunrin Oluwarotimi Akeredolu, SAN, CON, from his medical vacation," the statement reads in part.
"While we acknowledge the eagerness of the people of the state, as well as supporters and well-wishers from both within and outside the country to have the governor back, we want to clarify that governor Akeredolu is currently in Germany, focused on his full recovery.
"The video in question, which is circulating, was captured during the governor's campaign tour in preparation for the last presidential and National Assembly elections."
Olatunde revealed that Akeredolu sends his regards to his well-wishers for their "prayers and support", adding that the governor will return to the country in little time.
"It is important to note that Governor Akeredolu will return to the state very soon to continue executing his administration's Redeemed agenda and providing impactful governance. His commitment to delivering positive and lasting development remains steadfast.
"He is deeply moved by the outpouring of love and support, and he can't wait to continue working towards a brighter future for Ondo State."
EFCC warns Nigerians against Facebook user claiming to be Olukoyede
The Economic and Financial Crimes Commission (EFCC) has cautioned Nigerians against dealing with a Facebook user parading himself as Ola Olukoyede, chairman of the anti-graft agency.
Dele Oyewale, EFCC head of media and publicity, in a statement on Wednesday, said the impersonator has been advertising a telephone line claiming to be Olukoyede's "private line".
He urged the public to be wary of the antics of the impostor, adding that efforts are ongoing to bring him to book.
"An impersonator parading himself as the Executive Chairman of the Economic and Financial Crimes Commission, EFCC, Mr. Ola Olukoyede is on Facebook," the statement reads.
"The fake Olukoyede has also been advertising a phony telephone line, 08028189925 as the "private line" of the EFCC's boss.
"The public is enjoined to be wary of the antics of the impersonator, while efforts are being made to bring him to book."
The development comes hours after the EFCC alerted Nigerians to how fraudsters are swapping automated teller machine (ATM) cards of innocent people.
The anti-graft agency in a statement on Tuesday said the fraudulent practice is gaining momentum across the country
Emefiele fails to meet ₦300 million bail, to remain in prison till January 2024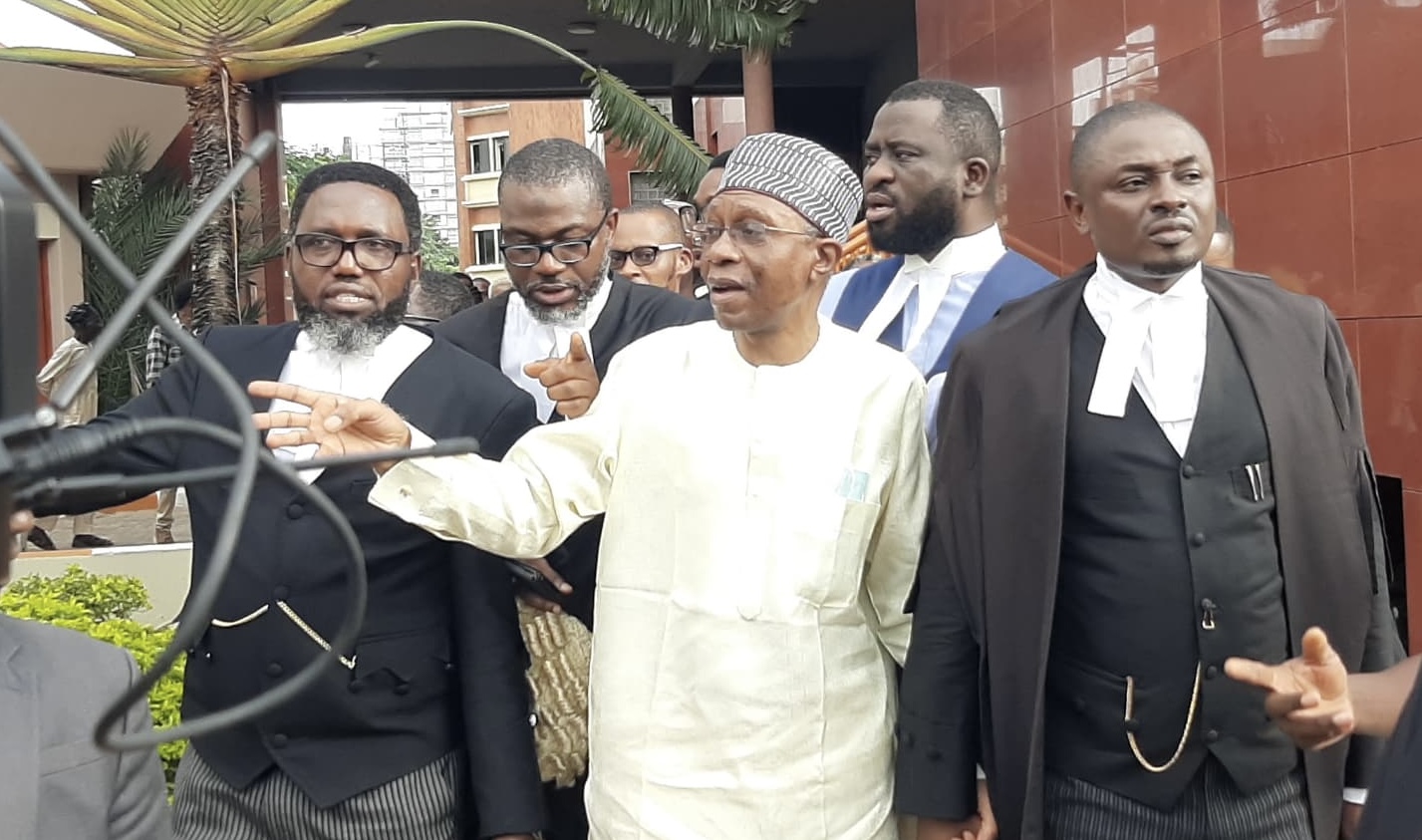 The former governor of the Central Bank of Nigeria (CBN), Godwin Emefiele, is set to spend more time behind bars as he failed to produce the ₦300 million bail amount specified by the Federal Capital Territory (FCT) High Court.
The court had earlier granted him bail on charges related to corrupt practices.
Justice Hamza Muazu of the Federal Capital Territory High Court Abuja had initially granted bail to Emefiele in the sum of ₦300 million, along with two sureties in like sum. The bail application was filed by his legal representative, Mathew Burkaa, SAN.
This decision comes after the former CBN governor had previously been granted bail by the Federal High Court in Lagos, where he was required to pay ₦20 million.
The charges against Emefiele include allegations of corruptly conferring advantages on individuals and a company, as outlined in a six-count charge. Among the charges are the award of contracts for the supply of vehicles and other services, totaling over ₦1.2 billion.
The charges specify instances where Emefiele is accused of corruptly conferring advantages on Sa'adatu Ramallan Yaro, a CBN staff, by awarding contracts for the supply of 37 Hilux vehicles at a cost of ₦854.7 million in 2018.
Additionally, he is alleged to have conferred an advantage on a company with a CBN staff as a director by awarding a contract for the supply of one Toyota Avallon at the cost of ₦99.0 million.
The charges also involve the illegal award of contracts for the supply of Toyota Land Cruiser V8 vehicles, with one incident in 2019 at the cost of ₦73.0 million and another in 2020 at the cost of ₦73.8 million.
Furthermore, Emefiele is accused of illegally awarding contracts for the supply of two Toyota Hilux in 2020 at ₦44.2 million and engaging in the illegal purchase of 43 vehicles between 2018 and 2020, amounting to ₦1.2 billion.
Sanwo-Olu appoints Bakare-Oki Olalekan as acting GM of LASTMA
Babajide Sanwo-Olu, the governor of Lagos, has appointed Bakare-Oki Olalekan as the acting general manager of the Lagos State Traffic Management Authority (LASTMA).
Olalekan possesses a master's degree in transport management/planning from the University of Lagos and a bachelor's degree in history and international studies from the Lagos State University.
He would succeed Bolaji Oreagba, the immediate past general manager of the agency.
In a statement issued on Friday, Jubril Gawat, the senior special assistant to the governor on new media, said Bakare-Oki joined the state civil service in 2000.
"A dedicated servant of Lagos state since 2000, Mr. Olalekan has risen through the ranks with a steadfast commitment to excellence and leadership," the statement reads.
"With his recent role as deputy director, grade Level 16, and a seasoned background as director of the logistics & engineering department, he has demonstrated exceptional expertise in logistics, fleet management, and operational strategy across LASTMA's extensive network.
"The accolades he has received, includes; 'Best zonal head of the year' and 'Best area commander/outstanding leader of the year,' reflects his unwavering dedication to service."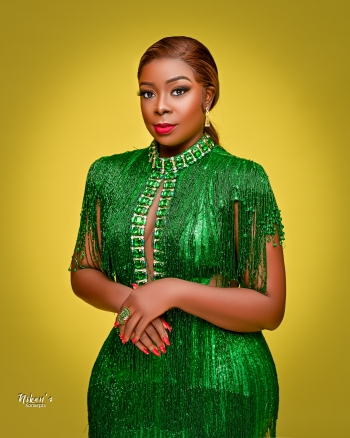 Bodex F. Hungbo, SPMIIM is a multiple award-winning Nigerian Digital Media Practitioner, Digital Strategist, PR consultant, Brand and Event Expert, Tv Presenter, Tier-A Blogger/Influencer, and a top cobbler in Nigeria.
She has widespread experiences across different professions and skills, which includes experiences in; Marketing, Media, Broadcasting, Brand and Event Management, Administration and Management with prior stints at MTN, NAPIMS-NNPC, GLOBAL FLEET OIL AND GAS, LTV, Silverbird and a host of others