Daily exercise among teens linked to longer and efficient sleep, study says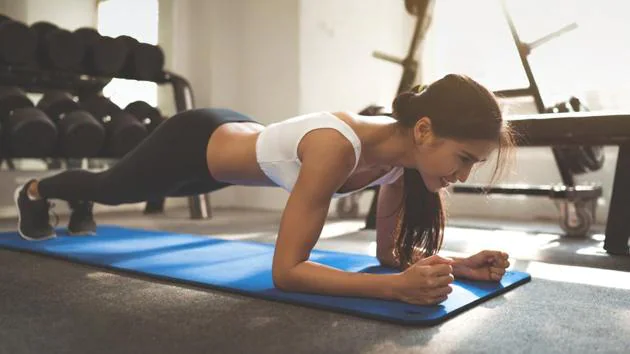 A new study, conducted at Penn State University, has found that increased daily physical activity among teenagers and adolescents is linked to longer and more efficient night sleep, a necessity for healthy cognition.
The study, which had set out to examine the relationship between physical activity and sleep health, found that teenagers and adolescents who get more physical activities than they usually did got to sleep earlier and slept longer and better that night.
For every extra hour of moderate-to-vigorous physical activity, the teens were found to have fallen asleep 18 minutes earlier, slept 10 minutes longer and had about one percent greater sleep maintenance efficiency.
Previous research had shown more active people to have reported longer sleep and better sleep quality but without explaining whether daily changes in these physical activities and sedentary behavior affected sleep length and quality.
Using data from 417 participants in the 'fragile families and 'child wellbeing' study, the researchers measured the participants' sleep and physical activity for one week with the aid of waist and hip accelerometers and made interesting discoveries.
"Adolescence is a critical period to obtain adequate sleep, as sleep can affect cognitive and classroom performance, stress, and eating behaviors," said Lindsay Master, data scientist at Penn State University.
Being sedentary more during the day, the researchers revealed, was associated with worsening sleep health, as more sedentary participants fell asleep and woke up later but slept for a shorter amount of time overall.
"Our research suggests that encouraging adolescents to spend more time exercising during the day may help their sleep health later that night. You can think of these relationships between physical activity and sleep almost like a teeter-totter," Orfeu Buxton, bio-behavioral health professor, said.
"When you're getting more steps, essentially, your sleep begins earlier, expands in duration, and is more efficient. Whereas if you're spending more time sedentary, it's like sitting on your sleep health: sleep length and quality goes down."
Experts have severally suggested that adolescents need eight to ten hours of sleep a night but recent estimates say 73 percent of adolescents are getting less than eight.
Asides the obvious dangers associated with sleep deprivation, several studies have linked insufficient sleep to differing health hazards like heart diseases and brain disorders.
This study is published in the journal Scientific Reports.
Five unusual skin benefits of the pawpaw fruit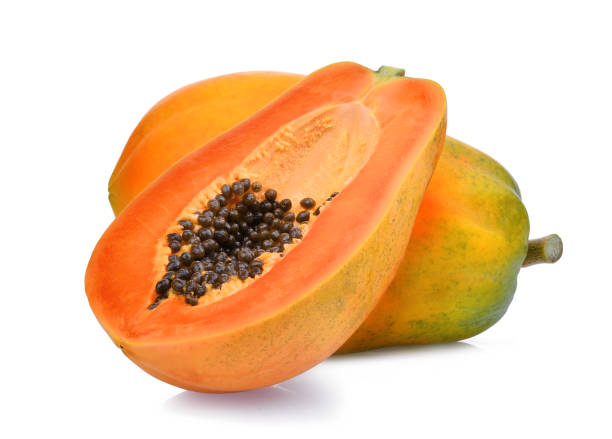 The pawpaw is one of the most popular fruits in the modern world. Native to central America and southern Mexico, pawpaws are consumed in its dried, ripe and unripe forms.
While the 'fruit of angels' dubbed fruit rich in dietary fibre is great for health, pawpaw is also an excellent agent for skin health. Its abundant content of vitamin C make the pawpaw fruit a great source of healing wounds while protecting cells from cancer.
Great moisturizer
If you struggle with dry skin, then pawpaw is the remedy that could help out. Papaya contains enzymes which aid in dry, flaky skin by hydrating it.
By incorporating a papaya-honey face mask regularly, you can achieve a better moisturized skin in as short as a month.
You can make this papaya face mask by mixing some squashed papaya and honey, applying the paste on your face leaving out the eye area and leaving it on between half an hour or an hour before rinsing the paste off with warm water.
Acts as anti-ageing agent
Pawpaw peel has been proven to reduce wrinkles on the human skin. Thanks to its skin repairing, exfoliating and hydrating properties, pawpaw peel reverses the activities of ageing properties in the skin.
The peels of pawpaw helps erase dead skin cells from the skin's surface.
To achieve this, get fresh pawpaw peel and rub them all over your face and neck. Allow the juice sit on your face for about twenty to thirty minutes then rinse off with cold water.
Whitens the skin
Notice how pawpaw makes up an active ingredient in popular skin-whitening products? Pawpaw owes its whitening effects to an active Papain enzyme active in the pawpaw fruit.
Great exfoliating agent
To exfoliate means to shed from the surface of something. In skin care, exfoliation simply put, means the removal of dead skin cells to reveal a newer skin.
Again, the Papain enzyme plays an active role in restoring the even tone of the skin.
Helps in acne treatment
Acne can be as annoying as they are embarrassing. With the ever active Papain, pawpaw serves as a good agent for treating acne and at the same time, preventing future breakouts.
Pawpaw leaves, seeds, and skin, also contain anti-acne properties and abilities.
Apply pulped pawpaw on the affected area and leave on for twenty minutes. Regular application of this paste will present visible results in no time.
Why women should not wear underwear for more than 24 hours — Expert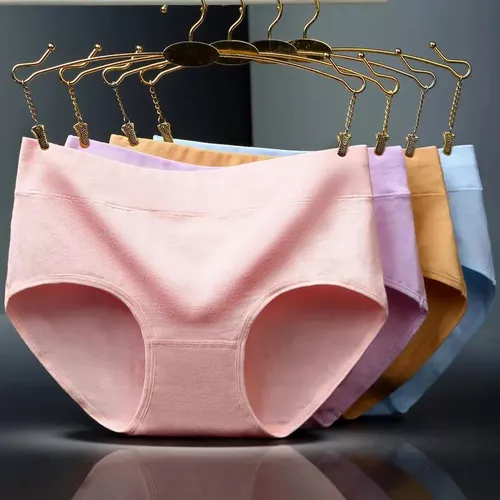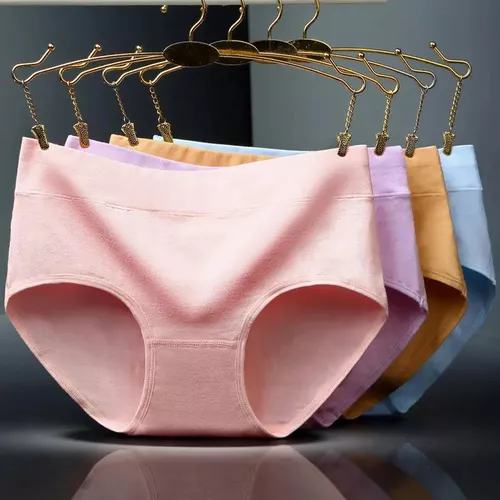 A Medical Laboratory Scientist, Obinna Chukwudi, has cautioned women against wearing underwear for more than 24 hours.
According to the microbiologist, wearing underwear for more than 24 hours is not good for feminine hygiene.
The microbiologist who works at the Department of Microbiology, Nnamdi Azikiwe University Teaching Hospital, Nnewi, Anambra State, said the discharge and moisture buildup from the underwear provides a breeding ground for bacteria, and yeast infections contaminated with faecal and urine matter.
Speaking in an interview with PUNCH HealthWise, Chukwudi said the accumulated discharge and moisture can lead to a lingering foul odour and a change in vagina pH level.
According to him, "underwear should not be worn for more than 24 hours. If a woman wears a pant for more than 24 hours, what happens is that the bacteria must have accumulated over time because of the sweat and other secretions coming out, which you don't usually see, and that is why over time you begin to see underwear changing colour – sometimes white and sometimes grey.
"The secretions stay there over time and if you do not wash it off after the 24 hours, the woman could develop infections. Again, there could be a change in vaginal pH, because of the secretions being produced which could lead to vaginosis."
Experts say a normal vaginal pH level is between 3.8 and 4.5, which is moderately acidic.
According to them, an acidic vaginal environment creates a barrier that prevents unhealthy bacteria and yeast from multiplying and causing infection; but a high vaginal pH level — above 4.5 — provides an environment for unhealthy bacteria to grow.
Bacterial vaginosis is a type of vaginal inflammation caused by the overgrowth of bacteria naturally found in the vagina, which upsets the natural balance. Though many women with this condition have no signs and symptoms, experts say some signs and symptoms include thin, gray, white, or green vaginal discharge, foul-smelling 'fishy' vaginal odour, vaginal itching, and burning during urination. Many women with bacterial vaginosis, however, have no signs or symptoms.
According to an online health portal, Mayo Clinic – a medical center focused on integrated health care, education, and research – bacterial vaginosis results from an overgrowth of one of several bacteria naturally found in the vaginal.
"Usually, 'good' bacteria (lactobacilli) outnumber 'bad' bacteria (anaerobes). But, if there are too many anaerobic bacteria, they upset the natural balance of microorganisms in the vagina and cause bacterial vaginosis," Mayo Clinic noted.
Continuing, Chukwudi said "vaginosis can cause discomfort and they can experience odour coming from the private part.
"For the men, you could pardon them because the penis is not in direct contact most of the time and the opening is not wide enough to have enough loads of bacteria. But ideally, underwear should not be worn for more than 24 hours.
"A man can wear boxers for at least two days but then for a clean person, underwear shouldn't be worn more than 24 hours. But for the woman, it is dangerous for her.
"When you wear your panties, you are supposed to wash them and maintain cleanliness in the vagina environment, if not, the situation with vaginosis can arise."
The laboratory scientist added that maintaining underwear hygiene is important to prevent any bacteria from accumulating and festering in and around the vagina.
"I feel bad for people who wear pants for more than a day. I feel it's because of poverty, an individual should have at least 10 pants and cleanliness should be a habit.
"The reason we wear pants is to absorb the secretion coming from that place; wearing pants is good but the thing is that even if you wear pants, don't wear what will be tight so that it can allow the skin to breathe.
"As much as you wear your pants, you must also take care of them. Wash your underwear, and hang them outside. Once the undies are dry, you also iron them, the ironing will kill the bacteria that the sun cannot kill," he said.
Sleeping With Dog: Lady risks infection that may spread to the rest of the world — Experts
Social media platforms were awash with the video of a young Nigerian lady having s3x with a dog. Since then there have been questions about the act which many have described as 'unclean or taboo'.
Meanwhile, medical experts are warning that such act could spark off emerging or remerging infections in the country.
According to the experts who spoke with Sunday Vanguard, s3x with animals is not only unclean but a potential source of health-related catastrophe.
Before the recent event, the prevalence of humans resorting to having carnal affairs including erotic sexual intercourse with animals such as sheep, cows and dogs has become worrisome. Not too long ago, there was a case of a video where a young man was seen having sex with a cow in a farm.
According to a former Chairman, Lagos State Chapter of the Nigerian Veterinary Medical Association, NVMA, Dr. Alao Mobolaji, the lady's indiscretion in the dog sex video may lead to an outbreak of infectious diseases of zoonotic origin.
Lamenting increasing sexual interaction between animals and human beings, he expressed worry that there is a strong likelihood that unknown diseases may begin to emerge.
Mobolaji, who is the National Treasurer, NVMA, regretted that, to date, the world is yet to ascertain where the Ebola virus emerged from and that of coronavirus, adding, "There are traces that they are from animals to humans and, because of that, we need to be very careful of this trend." According to him, apart from the emergence of diseases, individuals can also contract zoonotic diseases that are transmitted from animal to human.
He regretted that Nigeria has no legislation prohibiting such act but said: "In animal law of Lagos State, there is no provision for such act.
"Recently Animal Bill was passed into law but it only addresses the management of animal data and keeping of dangerous animals around us, no part addresses sexual intercourse between animal and man."
Also speaking to Sunday Vanguard, a researcher and public health scientist, Dr. Casmir Ifeanyi, who described the lady's action as a shame, said zoonotic diseases are increasingly being incriminated at both epidemic and pandemic proportions.
Noting that concerns are rife and heightened as Nigerians are now apprehensive especially over the implications of the lady's act in terms of emerging diseases and its spread among the population, he said: "A school of thought holds that the human immunodeficiency virus (HIV) can be traced to the mingling of humans and monkey.
"Of course, we are very conversant with the much dreaded monkey pox and Ebola –these are emerging fatal viral haemorrhagic fever diseases of animal origin afflicting humans today.
"Typically, sexually transmitted disease of animal origin has been documented to possibly infect and afflict humans who unwholesomely mingle with especially dogs.
"Canine brucellosis is an infectious and zoonotic disease caused by brucella canis which has been reported worldwide, and is a major public health concern due to close contact between dogs and humans.
"This abounds in the contaminated fluids such as semen, urine and vaginal secretions from infected dogs.
"In humans, the brucellosis disease is associated with a febrile syndrome, commonly with non-specific symptoms including splenomegaly, fatigue and weakness".
Continuing, Ifeanyi, who is also a former National Publicity Secretary, Association of Medical Laboratory Scientists of Nigeria, AMLSN, said the implications and the likelihood of common diseases associated with humans sleeping with animals including dogs, as shown in the viral video of the lady who claimed she slept with the dog and earned N1, 700,000, were very far.
"Though Nigerians are much more concerned about the emergence of infection and other public health-related challenges there are lots more associated with bestiality", he stated.
"The psycho-social and emotional issues are also daunting. Animals don't consent to sex with humans. An animal does not 'kiss or tell' their expectations in any given way. "So, what is the fascination? Is it just for money or is there some cultic undertone?"
Querying why people desire and consummate sex with animals, he lamented that such ugly indulgence continues to gain ground amongst young people, hence the need Nigerians should begin to consider whether the increased focus on sexual attention and activity might be due to sexual abuse earlier in life or outright mental derangement.
"Sex with animals is not only unclean but a potential source of health-related catastrophe and even death", the expert said.
"Some years ago, an expatriate at a construction giant in Life Camp, Abuja allegedly played host to a young lady and paid her handsomely to entertain him by having sex with his foreign bred dog. "Shortly after the escapade, the lady in question died in her suburb residence in Karmo.
"According to medical and veterinary literature, a number of animal diseases are transmissible to humans and these are termed zoonotic diseases".
On animals impregnating humans, Ifeanyi said it was not possible due to the differential in the number of chromosomes and differences in the key genes on different chromosomes.
"So it would be very difficult to get the genetic material in sperm to match up with that in a human egg", he said.
"The foregoing is more theoretical than the reality. Sex with animals such as dogs has been fingered as the cause for the birth of some monster-like beings in the past.
"It is widely believed that human-animal intercourse can in some cases lead to such humanoid cattle offspring.
"Although it is scientifically controversial, human sperm can impregnate animals, especially within the very few species that can interbreed, there are not enough reasons to have sex with animals."
According to him, the absence of sanctions for such beastly behaviour in our laws can be largely blamed for the rising indulgence in bestiality among young Nigerians.
"Government at all levels and our different religious authorities must step up action and activities that will help stem this new wave of absurdity in our society, "he stated.
Ifeanyi regretted that it was appalling that the absurdity is fast becoming entrenched in a highly religious country like Nigeria.
The expert, who noted that the bestiality was adjudged as taboo and/or illegal sexual contact activity in many climes, said the challenge remains the apparent dearth of the legal framework in most places including Nigeria to help curb such societal ill.
"Regrettably, neither the Nigerian government nor the various lofty religious institutions are yet to take drastic steps to curtail this ugly menace", Ifeanyi stated.
According to the World Health Organisation, WHO, zoonosis is an infectious disease that has jumped from a non-human animal to humans.
Zoonotic pathogens may be bacterial, viral or parasitic, or may involve unconventional agents and can spread to humans through direct contact or through food, water or the environment.
They represent a major public health problem around the world due to our close relationship with animals in agriculture, as companions and in the natural environment. The WHO report also states that Zoonoses comprise a large percentage of all newly identified infectious diseases as well as many existing ones. Some diseases, such as HIV, began as zoonosis but later mutated into human-only strains. Other zoonoses can cause recurring disease outbreaks such as Ebola virus disease and salmonellosis. Still others, such as the novel coronavirus that causes COVID-19 have the potential to cause global pandemics.