Abuja Professor arrested for beating policewoman who refused doing house chores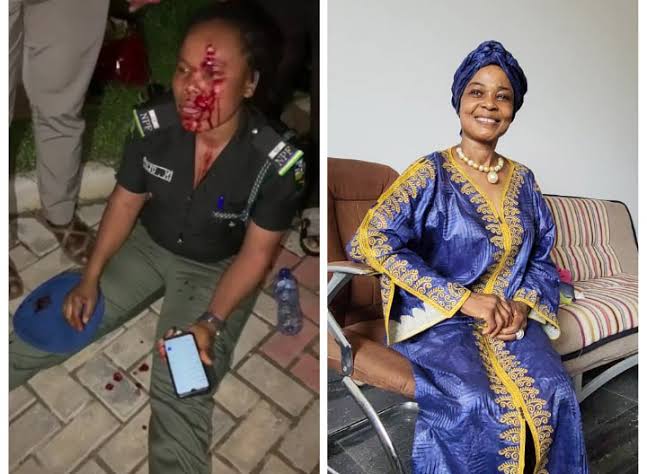 The Inspector-General of Police, Usman Baba has condemned the assault on a female police officer, Inspector Teju Moses, by a legal practitioner and human rights activist, Prof. Zainab Duke, her domestic staff, Rebecca Enechido, as well as a male suspect on the run.
Force spokesperson, Olumuyiwa Adejobi, made this known on Thursday.
He noted that Duke grievously assaulted her orderly in company of some accomplices on Tuesday, September 29, 2022, at her residence in Garki, Abuja, due to the refusal of the orderly to breach professional ethics by carrying out menial and domestic chores at her house.
"The IGP has directed the express prosecution of the arrested suspects who are currently in Police custody, as the preliminary investigation shows overwhelming evidence of culpability on the part of the professor and her domestic staff.
"The IGP has equally tasked the investigative team to ensure that the fleeing suspect is arrested and made to face the wrath of the law," Adejobi said.
Adejobi, however, noted that it was pertinent to clarify that the suspect, Zainab, who name-drops the IG, his family members, and other officers in the top hierarchy of the force, has no acquaintance with the police in any form as spread on social media.
He added, "The IG, who similarly ordered the withdrawal of all police personnel attached to the professor, expressed consternation at the fact that an individual who claims to be an advocate for human rights could stoop so low to violate the rights of another individual, a police officer tasked with ensuring her protection."
Ex-footballer, Brazilian returnee arrested at Lagos airport for cocaine trafficking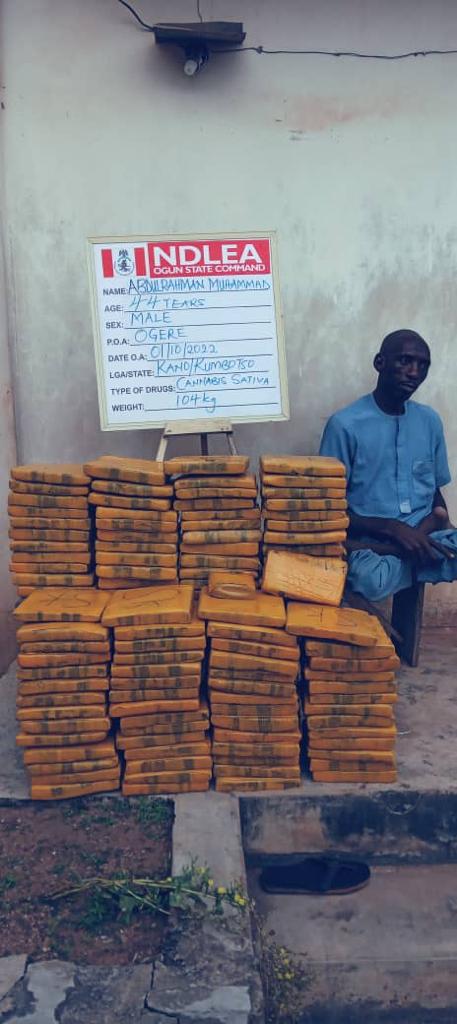 . .As NDLEA nabs 2 Malians over attempt to export Akuskura, physically challenged drug dealer in Ogun, Turkey-bound businesswoman
Operatives of the National Drug Law Enforcement Agency, NDLEA, have arrested an ex-footballer, Okafor Emmanuel Junior at the Murtala Muhammed International Airport, Ikeja, Lagos, on his arrival from Sao Paulo, Brazil via Addis Ababa, Ethiopia on board an Ethiopian airlines flight with 1.40kg crack cocaine concealed in his bags.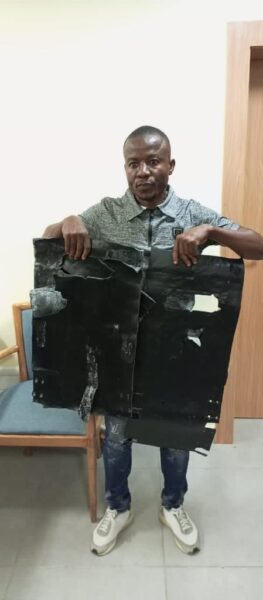 The 33-year-old indigene of Arochukwu Local Government, Abia State was arrested on Monday 26th September 2022 after anti-narcotic officers discovered he concealed the illicit substance in the handles of his bags and padded the top edges of same with the class A drug.

During preliminary interview, Okafor disclosed that he was an ex-footballer with the University of Nigeria Teaching Hospital, UNTH Enugu FC, where he played for four seasons before leaving for Sri Lanka in 2014.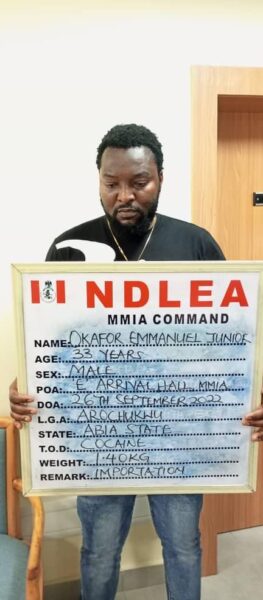 He further stated that he moved to Brazil from Sri Lanka after playing for two seasons but could not advance his football career in Brazil due lack of official documents.

Another Brazilian returnee, Ibeh Chinedu Damian was arrested same day upon his arrival at the Lagos airport from Sao Paulo, Brazil via Ethiopian airlines flight.
Ibeh who hails from Ahiazu, Mbaise Local Government Area of Imo State, was found to have concealed 3.20kg black cocaine popularly known as 'Lucci' in false bottoms of his two bags.

In his statement, he said he was to be paid three million, one hundred thousand naira (N3,100,000) on successful delivery of the drug in Nigeria.

In the same vein, attempt by a 32-year-old businesswoman, Mrs. Pamela Odin to traffic 2.150kg tablets of rohypnol through the Nnamdi Azikiwe International Airport, NAIA, Abuja to Istanbul, Turkey has been thwarted by NDLEA operatives.
The mother of one was arrested on Friday 23rd Sept. while attempting to board a Turkish airline flight with the drug concealed inside pepper and packed among foodstuff.

The indigene of Afiesere village, Ughelli North Local Government, Delta State said she operates a restaurant in Istanbul, Turkey but came to Nigeria to see her relatives and buy food items for her restaurant business.

Meanwhile, two Malians: Mohammed Demoele, 38 and Coulibaly Maliki, 56, have been arrested by officers of the Marine Unit of NDLEA at Ebute Ero jetty in Lagos for attempting to export 34.2kg bottles of new psychoactive substance, Akuskura to Mali through Cotonou, Benin Republic.

In Taraba state, operatives on Thursday 29th Sept. intercepted 100 compressed blocks of Cannabis Sativa weighing 73.500kg, concealed inside animal feeds, while their counterparts in Ogun state on Saturday 1st October arrested a physically challenged drug dealer, Abdulraham Mohammed, with 104kg of compressed Cannabis Sativa recovered from him.
Another suspect, Ms. Safiya Bello, was also arrested in Shagamu area of the state with 27kg of the psychotropic substance.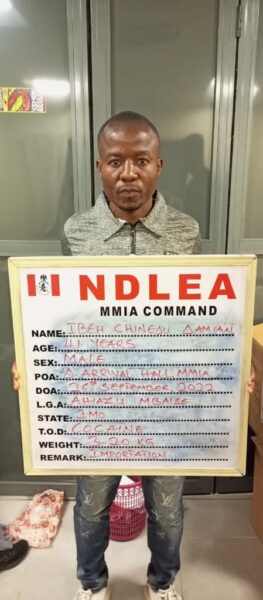 Chairman/Chief Executive of NDLEA, Brig. Gen. Mohamed Buba Marwa (Retd) commended the officers and men of Seaports Operations, MMIA, Ogun, and Taraba Commands for their resilience, while charging them and others across the country to intensify ongoing offensive action against drug cartels and traffickers wherever they may be located in any part of Nigeria.
'Fake beggars': Police nabs four for 'injecting minors to make their stomachs swell'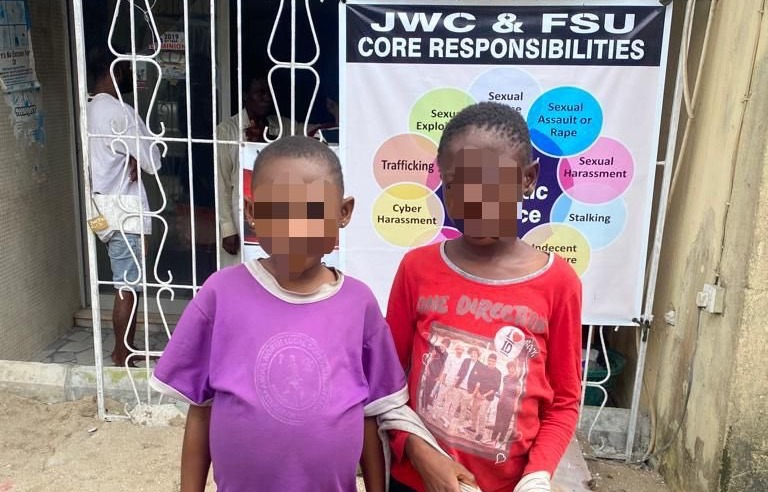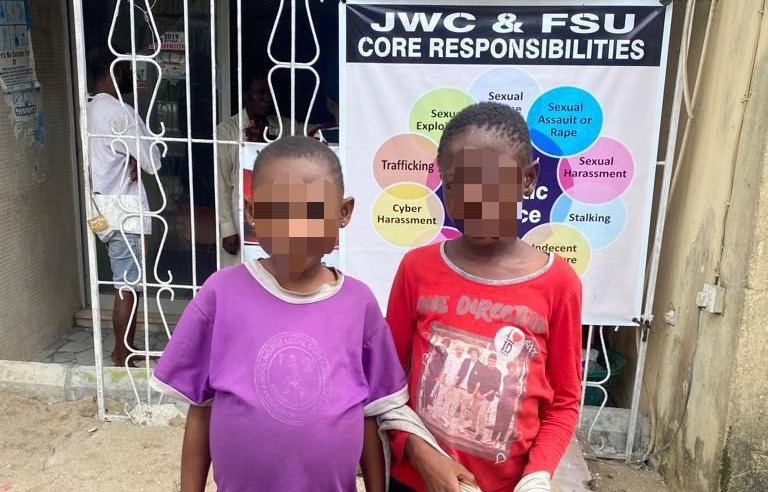 Benjamin Hundeyin, spokesperson of the Lagos police command, says four men have been apprehended in the state for allegedly parading minors as beggars.
In a post on Twitter on Saturday, Hundeyin said the men got the minors from villages and brought them to Lagos to seek alms.
According to the police spokesman, a medical doctor allegedly provided injections which were given to the children to make their stomachs swell.
"These men get minors from villages, get a medical doctor to allegedly inject them with substances that make their stomach swell outrageously, and parade them in road traffic as critically sick, to get alms from motorists," he said.
"Investigation is ongoing."
He, however, advised Nigerians to be careful about who they handed over their children to.
These men get minors from villages, get a medical doctor to allegedly inject them with substances that make their stomach swell outrageously, and parade them in road traffic as critically sick, to get alms from motorists. Investigation is ongoing. 1/2 pic.twitter.com/il8Rofte8e

— SP Benjamin Hundeyin (@BenHundeyin) October 1, 2022
'$1.8m online scam': Interpol, South Africa police arrests two foreign nationals in Pretoria
Two suspects of foreign nationality have been arrested by Interpol and the directorate for priority crime investigation (Hawks) in South Africa.
Announcing the arrest in a statement, Katlego Mogale, Hawks spokesperson, said the suspects, aged 39 and 42, were arrested on Wednesday in a joint operation led by Interpol assisted by Hawks' 419 provincial task team.
Although their nationalities were not stated, Mogale said the suspects are alleged to be part of a cult known as the "air lords", who are rivals of the Black Axe movement.
The Air Lords are said to be a secret cult of Nigerian origin, while Black Axe is a cult group that has developed a reputation in Nigeria over the years, with criminal activities like cybercrime and human trafficking tied to it.
Mogale said items recovered during a raid included laptops, phones, thousands of rands in cash, as well as an unlicensed firearm.
"This arrest is but one of several simultaneous happening currently in other countries tracing the suspects involved in online scams such as romance, investments, Bitcoin, employment and all related Advance Fee fraud," the statement reads.
"The suspects will appear in court soon on charges of conspiracy to wire fraud, access device fraud, conspiracy to commit fraud and money laundering schemes as it relates to Contravention of Prevention of Organised Crime Act with the one suspect will be charged with possession of unlicensed firearm and ammunition."
The early-morning raid in a luxury mansion also turned up laptops, phones, an illicit firearm and thousands in cash. pic.twitter.com/2swWVjPAGP

— INTERPOL (@INTERPOL_HQ) September 30, 2022