I'm not asking for donation to repair my car, it's a scam, says Sabinus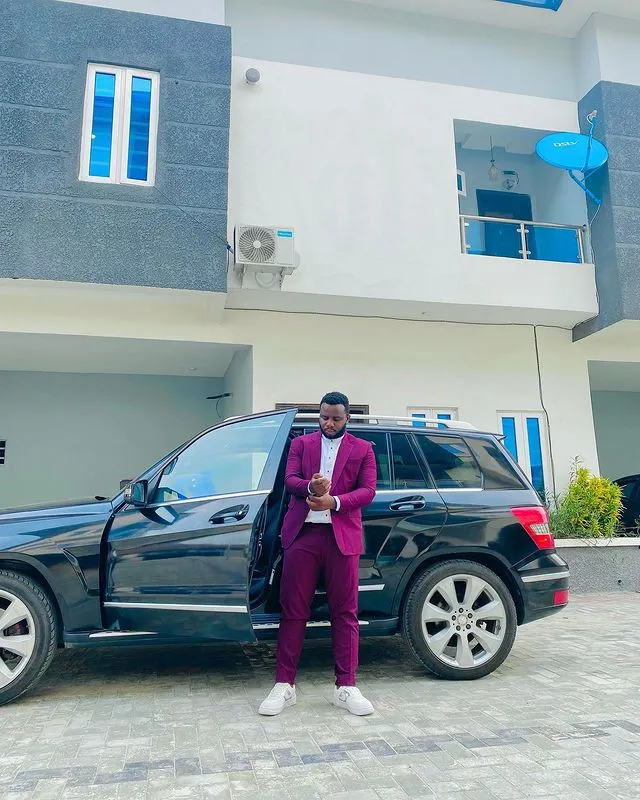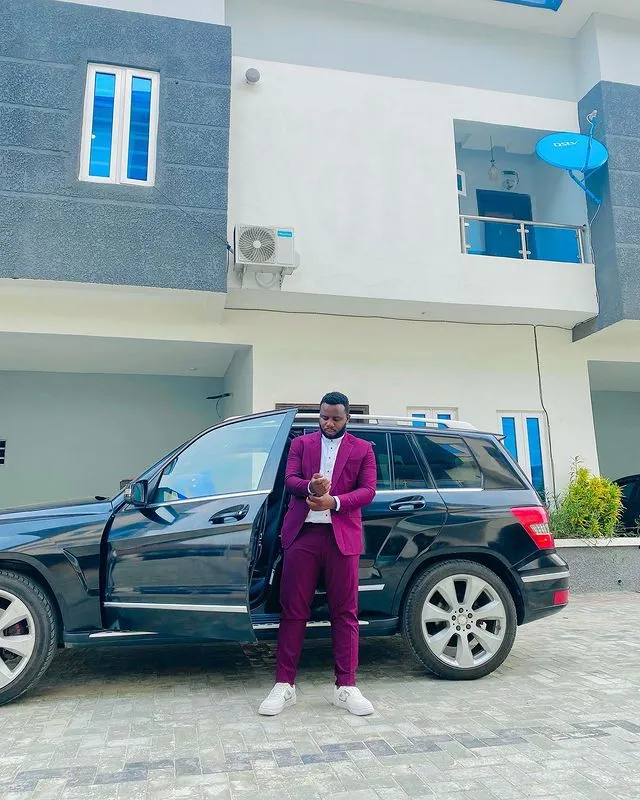 Sabinus, the Nigerian skit maker, says he didn't solicit funds on social media to repair his damaged vehicle.
Last week, the comedian was involved in an auto crash that wrecked his newly acquired Mercedes-Benz GLE SUV.
In a post shared on his social media pages after the accident, Sabinus reassured fans of his safety.
"You know I don't bring my things online. When I bought the car, I didn't even post it. This is my first time having an accident. Another car suddenly entered my lane," the comedian had said in a video.
A Facebook account with the name 'Oga Sabinus Comedy' recently provided account detail while begging for donations to "repair my car".
"Good afternoon fans, how is the family? Abeg make una contribute money for me I wan go repair my car," the post read.
Reacting to the post via his verified Facebook page on Sunday, Sabinus distanced himself from the page while describing it as the handwork of scammers.
"Please, I don't know anything about this and I would not come online to beg for money for anything because am content with what I have. Please guys this is a scam," the comedian wrote.
"Please let's report the page. My page is verified and any other page is fake."
'The Black Book' ranks number 1 globally on Netflix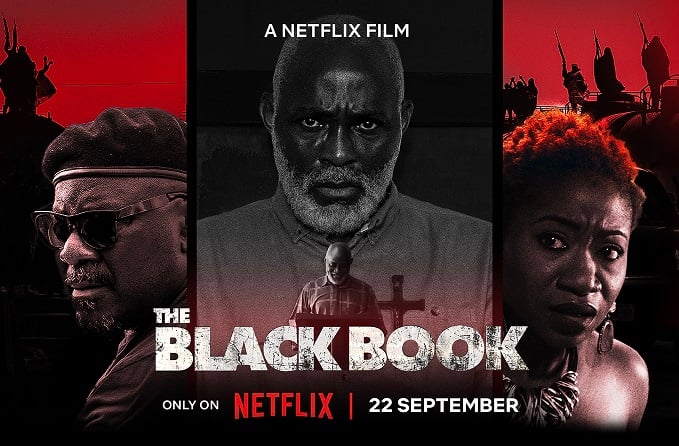 'The Black Book', the Nigerian action film directed by Editi Effiong, is now ranked the number one movie on Netflix across the world.
The crime thriller film was released on Netflix on September 22.
The movie featured prominent actors such as Richard Mofe-Damijo, Alex Usifo, Sam Dede, Taiwo Ajayi-Lycett, Denola Grey, Shaffy Bello and Ireti Doyle.
According to Flix Patrol, the platform that collects streaming data about movies and TV shows, 'The Black Book' secures the first position on the top 10 movies chart on Netflix — as of September 26, 2023.
The Nigerian film (658) was ranked ahead of 'Spy Kids: Armageddon' (613), 'Love at First Sight' (501) and 'Jaane Jane' (387).
On Tuesday, Effiong, the film producer and director, also took to X, formerly Twitter, to express excitement over the feat.
The filmmaker said representatives from Netflix called him to inform him of the movie's global success.
"Just got off a call with Netflix. #TheBlackBook is a global hit! The biggest film out of Nigeria on Netflix ever," he wrote.
'The Black Book' has also been ranked as the number one movie in 12 counties since its debut.
The countries include the Bahamas, Dominican Republic, Guadeloupe, Jamaica, Kenya, Martinique, Panama, Poland, Romania, Venezuela and Nigeria.
On Netflix's weekly ranking (September 18-24), 'The Black Book' was spotted in the fourth spot. The movie also recorded 11.6 million 'hours viewed' worldwide (September 22-24).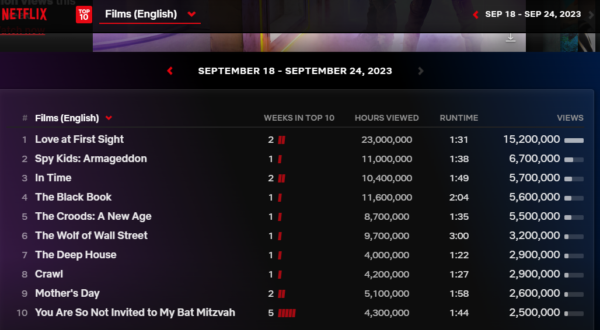 'The Black Book' is a fictional thriller that explores Nigeria's history of military dictatorship, drug trafficking and politics, through the journey of a retired hitman.
The movie had earlier been described as "Nigeria's biggest-budget film to date, with a budget exceeding $1 million."
Effiong is the founder of Anakle Films, one of the leading movie production companies in Nigeria.
Iyabo Ojo urges Nigerians to be patient for Mohbad's autopsy results
Nollywood actress Iyabo Ojo has beckoned on Nigerians to be patient in their wait for the result of Mohbad's recently concluded autopsy.
The public figure took to her Instagram Live to remind Nigerians to focus on the main agenda, which is attaining justice for the late singer Ilerioluwa Oladimeji Aloba, aka Mohbad. She stressed that the Nigeria police have requested for two weeks for the release of the autopsy results, after which she urged people to be patient until then.
She said, "Everybody's eyes are on this case, they said we should give them two weeks, I know that some of those results may not be out then but they asked for two weeks, and they are on it. We need to be patient and wait for them. What is important is that we should wait for the autopsy results to come out and for the police to come and address us. Let us stop with the distractions, it won't stop us from getting justice, we will get justice. Please let the police do their job. If the suspects don't come in for questioning, the police would do what they have to do."
Going further, she begged the eager fans to stop diverting from the issue and refrain from requesting for a paternity test for Mohbad's five-month-old son Liam. Ojo also fiercely defended the singer's widow Omowunmi, asking everyone to allow her to grieve and cease with the DNA test requests.
"All these distractions of DNA tests or no DNA tests, please allow the family to mourn, if Mohbad's father or mother wants a DNA test for the son, they can request for it. Why are you guys bullying the poor lady leave her alone," she added.
Shakira charged with fresh $7 million tax fraud, faces jail term
Colombian pop sensation Shakira finds herself in hot water with the Spanish authorities once again, facing a fresh set of tax evasion charges.
This marks the second time the Spanish government has accused the star of financial misconduct, alleging that she defrauded the state of a substantial €6.7 million ($7.1 million, £5.8 million) in 2018.
The crux of the matter revolves around Shakira's alleged failure to declare substantial sums, including advance payments related to her El Dorado World Tour and various other financial transactions.
While the second investigation into these allegations was initiated in July 2023, the details have only recently surfaced.
As per reports from the Spanish network RTVE, Shakira is aware of these new charges. However, her legal team, based in Miami, where she currently resides, is occupied with preparations for the impending trial related to her alleged tax misdeeds from 2012 to 2014, scheduled to commence on November 20.
So they have not been briefed on the recent development.
The fresh allegations stem from Shakira's residency status in 2018 when she was residing in Barcelona with her partner, football star Gerard Pique.
Spanish authorities contend that during this time, she was obligated to declare and pay taxes on all her international earnings within the country.
Instead, they claim she funnelled her money through companies situated in low-tax, high-opacity jurisdictions.
Shakira is gearing up for a significant legal battle, facing a total of six separate tax crime charges in Barcelona this November.
Throughout this ordeal, she has consistently denied any wrongdoing, expressing her confidence in the evidence supporting her case and her belief that justice will ultimately be in her favour, as she stated in a September interview with the Spanish edition of Elle magazine.
It's worth mentioning that Shakira has previously faced tax evasion charges related to her time in Spain between 2012 and 2014, during which she was accused of owing the Spanish government a hefty $15.4 million in unpaid taxes.
She countered these allegations by asserting that her official residence was in the Bahamas, which, if true, would exempt her from the Spanish tax obligations.
Representatives for the pop star have maintained her innocence, highlighting her cooperation with the law and her adherence to advice from Pricewaterhouse Coopers, a reputable tax firm.
As Shakira opted not to accept a plea deal, prosecutors are pushing forward with the trial, seeking a substantial eight-year and two-month prison sentence in addition to a sizable fine of approximately $25 million.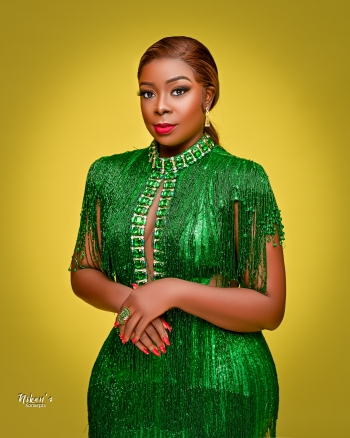 Bodex F. Hungbo, SPMIIM is a multiple award-winning Nigerian Digital Media Practitioner, Digital Strategist, PR consultant, Brand and Event Expert, Tv Presenter, Tier-A Blogger/Influencer, and a top cobbler in Nigeria.
She has widespread experiences across different professions and skills, which includes experiences in; Marketing, Media, Broadcasting, Brand and Event Management, Administration and Management with prior stints at MTN, NAPIMS-NNPC, GLOBAL FLEET OIL AND GAS, LTV, Silverbird and a host of others