5 reasons to consider a road trip before the end of the year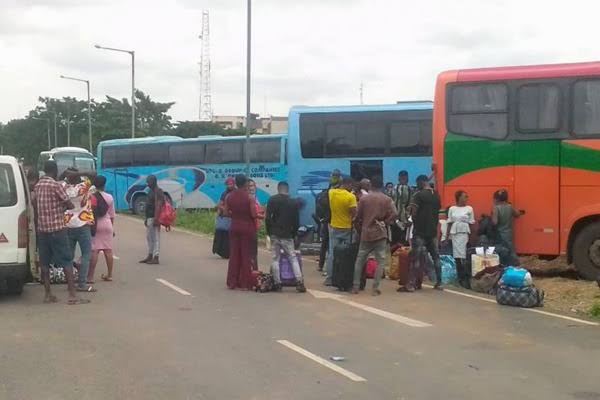 A road trip can be so much fun and adventurous that you might anticipate your next trip even before the current one is over.
No doubt, traveling by air is faster but traveling by road can provide you with a certain level of flexibility and freedom that you'd like. For instance, you can pack as many suitcases as you want, as long as they can fit into the trunk of your vehicle.
You can also take breaks at any point that you like. You know what? Check out these 5 other reasons to consider taking a road trip before the end of the year.
You get to cross off some travel destinations on your bucket list without spending extra money
Traveling by road will give a view of your country that you are less likely to see when you travel by air. You also get to visit some of your favorite travel destinations while on the trip.
That way, you'll be exploring more destinations at little to no extra cost. Isn't that exciting?
You get the opportunity to make some unforgettable memories
To get to your destination, you'll most likely find yourself driving through different towns, cities, and states. The good thing about this is that you can take breaks in between to visit the local store or restaurant to grab something to eat real quick.
You'll get to meet different people, experience some of their cultures and perhaps eat their delicacies, something you won't be able to do when flying.
You get the opportunity to bond with friends and loved ones
A quick tip: Road trips are more fun when you go with your loved ones.
Because you're spending more time on the road to get to your destination, you get to bond more with your loved ones.
You also get to witness the highs and lows of the trip together, giving you something to talk and laugh about, even after the trip is over.
You can take the time to relax
Being on the road for such long hours with absolutely nothing else to do gives you an opportunity to relax, connect with nature, and take your mind off work or other stressful events in your life. It's a good opportunity to rest and feel relaxed.
You get to enjoy an adventure
The very idea of traveling by road is an adventure. You can take the time to check out somewhere that a friend once recommended, and do all sorts of spontaneous activities.
Travis Greene, Peter Obi join thousands at The Experience 2022 concert (Photos)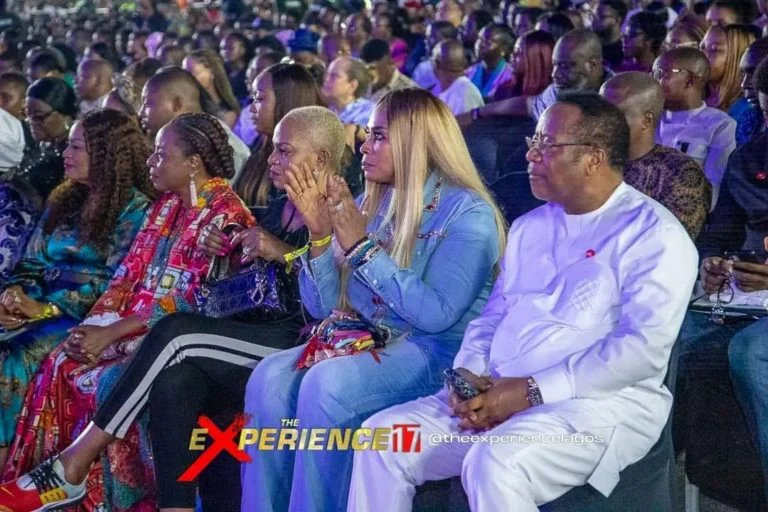 The 17th edition of The Experience, a Christian concert, united lovers of gospel music in Lagos.
The concert returned from its three-year hiatus to hold on Friday at the Tafawa Balewa Square (TBS).
The event, which has been hosted every year since 2006, was last held in 2019 due to COVID-19.
Anchored by Paul Adefarasin, the pastor of House on the Rock Church, the event was attended by thousands of worshipers, clergymen, politicians, and people of various backgrounds.
Attendees were treated to live performances by Donnie McClurkin, Mercy Chinwo, Dunsin Oyekan, Eben, Tope Alabi, Moses Bliss Chandler Moore, Travis Greene, and Sinach.
During the event, there was also a tribute to Sammie Okposo, the gospel singer who recently passed away.
See photos from The Experience 2022 below: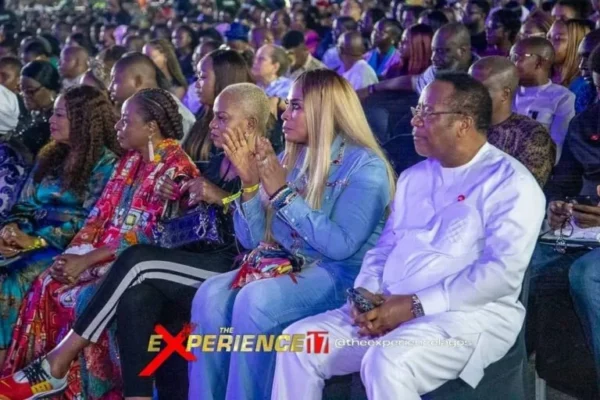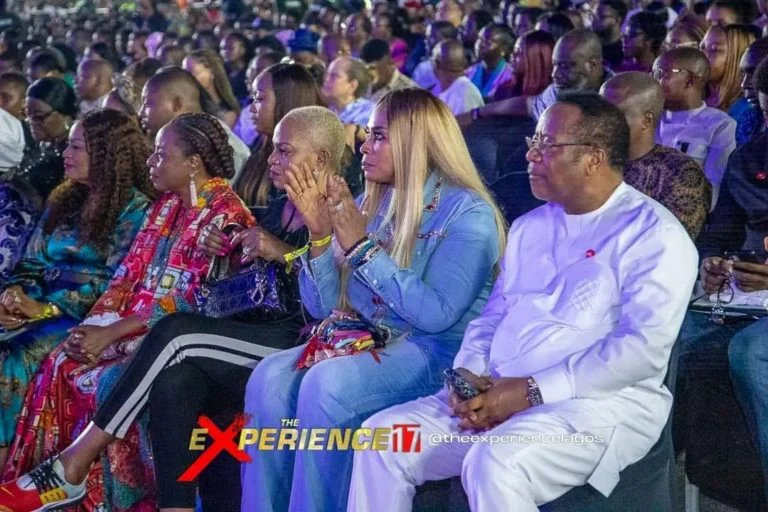 APC supporters storm Johnson Arena Onikan for Sanwo-Olu and Hamzat re-election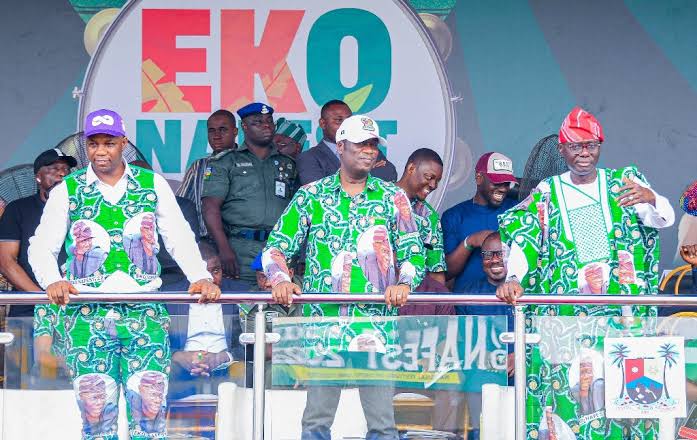 The Mobolaji Johnson Arena (Old Onikan Stadium), Onikan, Lagos, in the early hours on Saturday, was beseiged by residents and supporters of All Progressives Congress, APC, for the official campaign kick off for the re-election bid of Governor Bababjide Sanwo-Olu and his deputy, Dr. Obafemi Hamzat in 2023 guber polls.
As of 9am , the stadium was filled to capacity as more crowd from the 20 Local Government Areas and 37 Local Council Development Areas, LCDAs, gathered inside and outside of the Arena.
Armed security personnel, private security outfits as well as emergency responders were seen stationed at strategic areas to ensure protection of lives and properties of residents.
Vehicular movement has been restricted around the area as residents continued to throng the arena.
Prominent personalities at the event included: wife of the state Governor, Dr. Ibjioke Sanwo-Olu, wife of the deputy Governor, Remi Hamzat, former Deputy Governor, and Lagos West Senatorial candidate, Dr. Idiat Adebule, Deputy Speaker, Lagos State House of Assembly, and Lagos Central Senatorial candidate, Wasiu Eshilokun, members of the Governor's Advisory Council, GAC, of the APC Lagos, State Executive Council members, members of the state House of Assembly, APC chieftains, market women and men, different solidarity groups, party supporters among others.
The supporters were seen chanting solidarity songs in praise of Sanwo-Olu and APC Presidential Candidate, Bola Tinubu and his Vice, Kashim Shettima.
Various musicians are on ground entertaining guests and participants at the event.
Earlier, Lagos State Government has released traffic advisory, through, a statement by the Commissioner for Transportation, Dr. Frederic Oladeinde, announcing restriction of motorists between Police Zonal Headquarters, Zone 2 and Onikan Roundabout.
Traffic advisory
Oladeinde, advised motorists who intend to make use of Island Club road by Police Headquarters Zone 2, Onikan to make use of the following alternative routes;
Motorists from Victoria Island are urged to make use of Ozumba Mbadiwe road to Five Cowries Bridge (Falomo Bridge) to Alfred Rewane road to Osborne road to connect their desired destinations.
He also urged motoring public moving from Bonny Camp to access CMS/ Marina Bridge after Independence Bridge (Mekunwen Bridge) and loop it down towards Cathedral Church to link Lagos Island through Odunlami Street and connect their desired destinations, or use Force road beside Muson Centre to J.K Randle road Avenue (Race Course) to Water Board to old Broad Street to continue their journeys.
Alternatively, Oladeinde also said Motorists moving from King George V road to Awolowo road/JK Randle Avenue through Onikan Roundabout should make use of Turton Street to Lewis Street to Sandgrouse and proceed on their journeys, or use Moloney Street to Obalende and proceed to their desired destinations.
The Commissioner further advise motoring public moving from Awolowo road, Ikoyi to Onikan to make use of Falomo Roundabout to access Alfred Rewane road to Osborne road through Simpson to Sandgrouse and connect their desired destinations, or from Simpson interchange to Obalende to Moloney Street and proceed on their journeys.
He added that Motorists moving from JK Randle Avenue (Race Course) to Water Board can make use of either Old Defence road or Ganiyu Smith road to link Igbosere, Sandgrouse to connect Simpson Street and Third Mainland Bridge through Simpson Interchange for their desired destinations.
The commissioner further enjoined party members and others attending the gubernatorial campaign to make use of the Third Mainland Bridge and descend at Onikan exit to access designated car park or Alfred Rewane road through Falomo to Awolowo road to access the car park, or make use of Outer Marina through Force road to access the parking space.
He mentioned that the designated Free Car Park include; Multi-Layer Car Park on King George V road, TBS Oval Car Park, Old Defense Headquarters Parking Lot and other Parking Lots as directed by Officials.
Oladeinde said that in order to cushion the inconvenience and reduce travel time, Security and Traffic Management Personnel will be deployed to all the strategic junctions and intersections to ensure safety and security of all road users as well as free flow of traffic within the perimeter of the campaign venue and alternative routes.
Drama as Babcock University management stopped an artist performing on stage over her outfit (Video)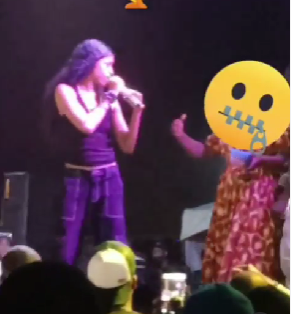 Babcock University authorities have stopped a lady's performance over her dressing. The incident happened at Babcock University's Fresher's Fair.
It was gathered that the lady was stopped midway because authorities did not approve of the woman's clothes.
A video shared online shows the performer singing on stage while her audience gave her their attention and even sang along
Soon, a woman approaches her and tells the DJ to stop the music.
They then take her offstage and a bit of commotion is seen with the lady and other school staff surrounding her.
Students did not approve of the disruption and they are heard screaming "go away" at the staff. "It doesn't make sense," another voice is heard saying.
According to students who shared the video online, the school did not approve of the performer's outfit.
She wore a sleeveless top and baggy trousers for the performance.