Hanks Anuku attends Zubby Michael's party amid rumoured mental illness (Photos)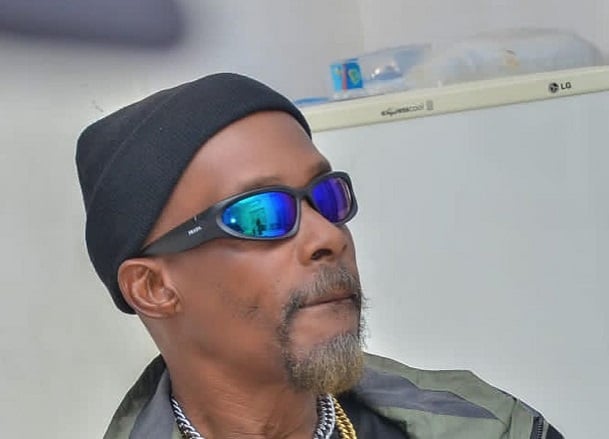 Hanks Anuku, the ace actor, has been spotted at a public event for the first time since rumours surfaced of his mental illness.
The actor has been in the news since a viral video insinuated that he had become mentally unstable.
On Thursday, the film star turned up for the annual 'Eze Ndi Ala' Day organised by Zubby Michael, his colleague.
He graced the event alongside other movie stars like Yul Edochie, Destiny Etiko, and Harry B.
In an Instagram post, Michael thanked Anuku and his colleagues for attending the party.
"Thanks for coming my people @yuledochie @destinyetikoofficial @ha1962anukuha @ifedisharon @042princejay @harrybanyanwu ZM #A1 #doings #nawedeyhere #blessup I love you," he wrote.
Alternative dresses surface, as cost of wedding gowns soars
Flowing wedding gowns may soon go out of vogue. The reason may not be that they have lost the colour and panache they add to a wedding ceremony.
It may not also be that they no longer represent a mark and celebration of a bride's purity.
However, it has everything to do with the economy and purchasing power of the majority of today's potential couples.
Economy&Lifestyle discovered that the prices of readymade wedding gowns have increased from N40,000 to N200,000 and above, while that of renting has increased from N10,000 to N50,000 and above depending on the type and quality of the gown.
The increase, we gathered, is also a result of the rising cost of sewing materials. This has made it difficult for intending couples with an average income to purchase one for a wedding.
Already, some potential brides and their grooms have resorted to other simple but beautiful gowns.
Some others simply decide to use simple traditional attire for their wedding ceremonies, particularly, court weddings, to save money for other preparations.
Also, it is observed that the usual crowd of friends and relatives who are always seen in the registry premises has also disappeared as only two to three friends or relatives are invited to court weddings nowadays.
Before now, no wedding is complete without a flowing wedding gown. Some intending couples who have money, even compete with the length of gowns and bridal trains but the culture is dying gradually due to the economic situation.
These days, brides go for less costly and simple gowns of different colours, not necessarily white, which has been the tradition.
The newly improvised wedding gowns are made with mixtures of one of two popular materials including lace fabrics, silk dupioni, silk charmeuse, English net, satin, velvet, sequined and beaded fabric, rayon, taffeta, fabrics for layers, netting/tulle/crinoline, chiffon, crepe, organdy, batiste, organza, georgette among others.
Mrs. Shade Ogunbiyi, a Surulere-based wedding gown maker, said the prices of materials have tripled, which has affected the cost of sewing and profit as well.
She said: "The situation is terrible. I have been in this business for over six years. To be frank, the business is not moving as before. Sometimes I have jobs of over five to six wedding gowns in a year but now, I hardly get one. Even when you charge them and you get to the market you see that the prices of materials have risen. After buying materials you are left with little money or nothing at all.
"A mini quality wedding gown and little brides gown requires 10 yards of lining, six to eight yards of the hard net, 12 yards of satin, eight yards of organza, six yards of silk, eight yards of soft net and zips. As at 2021, these materials cost between N100 and N350 per yard. But, now, they go for between N3000 and N4000 per yard.
"I discovered that most brides, especially those who are having court marriages, are opting for simple gowns in different colours, not necessarily white. When I tried to convince them to go for a wedding gown they complained about the price."
Mrs Ennodiana Queen, an event planner and caterer said: "I do buy used wedding gowns and rent them out to intending brides, especially for those having court weddings. Two years ago I rented a wedding gown for N20,000 to N30,000 depending on the quality. But now it goes from N50,000 to N100,000.
"However, the business has been dull lately as many prefer sewing simple gowns for court weddings, which will cost them nothing less than N50,000 and can be worn for other occasions."
Miss Maureen Momoh, a hair stylist whose eldest sister just tied the knot, said the situation was not only as a result of the cost of materials and transportation fare but also the trend.
She said: "It was funny when my elder sister opted to wear a simple white gown for her court wedding instead of a wedding gown since she was not having a church marriage. When I asked her she said she is cutting costs.
"After hers, a friend of mine also copied the style, making for herself a purple gown for a court wedding. She said if she used all her money for a wedding gown, it will affect their livelihood after the wedding.
"In fact, it was when my friend copied my sister's style that it dawned on me that Nigeria has changed our ladies' lifestyle. They no longer worry over what to wear on their wedding day."
Life coach Solomon Buchi weds lover, Arike Adeola (Photos)
Solomon Buchi, the life coach and relationship expert, has tied the knot with Arike Adeola, his lover.
Buchi took to his Instagram page on Wednesday to share photos from his wedding ceremony which took place over the weekend.
In the accompanying caption, he described the ceremony as the "most beautiful moment in our lives."
"The most beautiful moments in our lives yet. I got to be joined as one with Àríké Adeola, now Adeola Solomon-Buchi🥰," he wrote.
"Marriage is an institution so sacred, and in the presence of family and a few friends, we tied our nuptial vows and committed to forever.
"On this note, on behalf of my wife and I, we'd like to wish you a happy Wednesday."
How Peter Obi was attacked after rally in Katsina – LP Campaign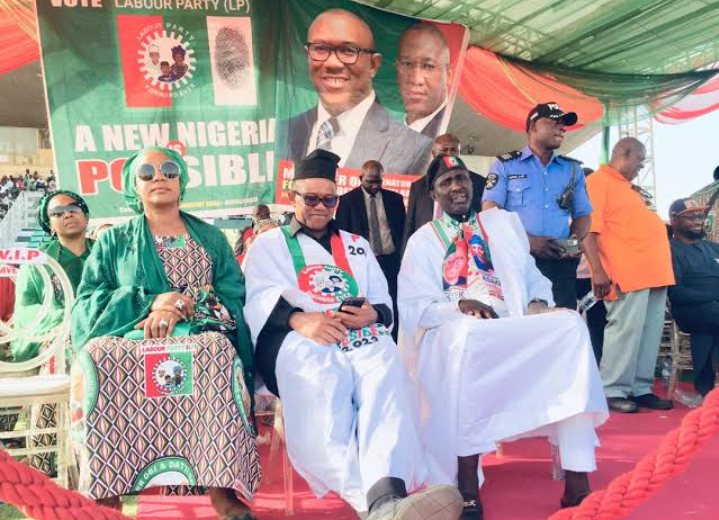 The presidential campaign council of the Labour Party (LP) says Peter Obi, its candidate, was attacked in Katsina state.
In a statement by Diran Onifade, its head of media, the campaign council said Obi's car was attacked by hoodlums when he was on his way to the airport after a rally in the state.
"Our candidate had met with women in a townhall and then held a hugely successful rally at the Muhammad Dikko Stadium," the statement reads.
"However, on his way to the airport, hoodlums attacked the car our candidate was riding in with heavy stones from his driver's side, causing substantial damage to the vehicle.
"To the glory of God, Mr Obi and other occupants of the car were unhurt.
"Subsequently, another set of thugs also threw stones outside the stadium which damaged several vehicles including that of our official stage crew."
The campaign council alleged that the attacks may have been orchestrated by "desperate politicians" over Obi's outing in the state.
It condemned the attacks and called on security agencies to investigate the incident and prevent future occurrences.
"The two incidents taken together make us suspect that the attacks may have been premeditated at the behest of desperate polititicians who had been deluding themselves with the false claim that they had the northwest locked up but are now shocked by the show of force of the Obidient movement in the region," the LP campaign added.
"While thanking the good people of Katsina who came out en masse to support our campaign yesterday, we call on security agencies to investigate this matter to forestall future occurrences."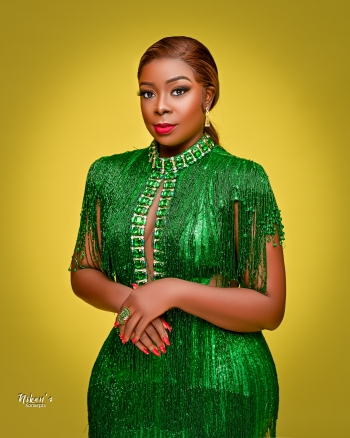 Bodex F. Hungbo, SPMIIM is a multiple award-winning Nigerian Digital Media Practitioner, Digital Strategist, PR consultant, Brand and Event Expert, Tv Presenter, Tier-A Blogger/Influencer, and a top cobbler in Nigeria.
She has widespread experiences across different professions and skills, which includes experiences in; Marketing, Media, Broadcasting, Brand and Event Management, Administration and Management with prior stints at MTN, NAPIMS-NNPC, GLOBAL FLEET OIL AND GAS, LTV, Silverbird and a host of others