Jay Jay Okocha and wife mark 25th wedding anniversary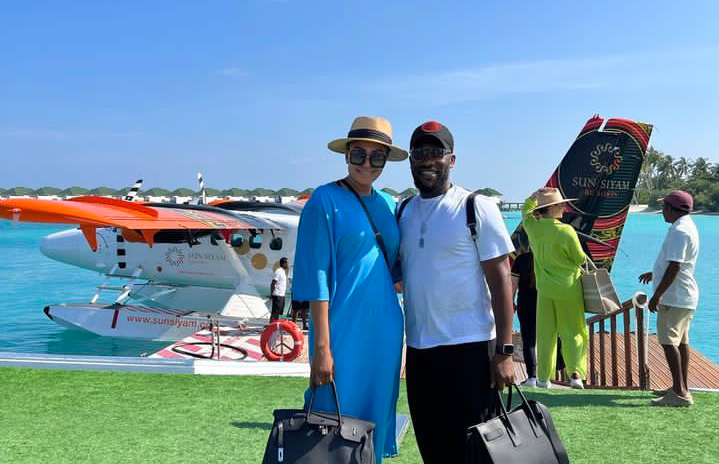 Augustine 'Jay Jay' Okocha, former Super Eagles midfielder, and Nkechi, his wife, have taken to social media to celebrate their 25th wedding anniversary.
The 48-year-old marked the occasion with a loved-up photo of himself and his wife on his Instagram page on Tuesday.
In a terse post accompanying the photo, the football star hailed Nkechi, who he described as the "wife of my youth".
"Happy 25th wedding Anniversary to the wife of my youth," he wrote.
The lovebirds tied the knot in 1997. Their union has produced two children namely Daniella and A-Jay.
Okocha, who spent nearly thirteen years with the Nigerian national side, won the 1994 African Cup of Nations (AFCON) with the Eagles.
US court dismisses Siasia's appeal over FIFA ban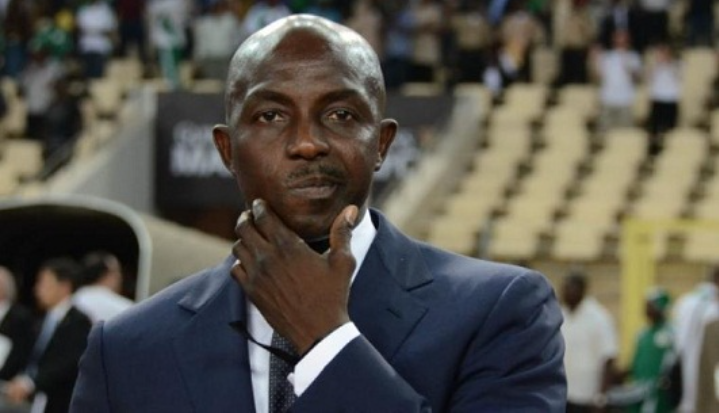 A US court of appeal sitting in New York has dismissed an appeal brought before it by Samson Siasia, former Super Eagles coach, seeking to overturn his five-year ban.
In a judgment delivered by a three-member panel on Thursday, the court ruled that Siasia failed to establish why a court in New York had jurisdiction over the case.
It added that the Nigerian failed to establish, in his suit, that FIFA, a body based in Switzerland, was "essentially at home" in New York.
The court also said although Siasia, who is based in the US, was banned from using a coaching licence issued by US soccer, his argument in that regard was not effective and barely supported by "conclusory statements."
The ruling also affirmed the decision of a New York district court that had earlier dismissed the case on December 29, 2021.
"Upon consideration, it is hereby ordered, adjudged and decreed that the order of the district court entered on December 29, 2021 is affirmed," the court statement reads.
"This case asks us to decide whether the district court properly dismissed Appellant Siasia's 5 Complaint for lack of personal jurisdiction over Appellee Fédération Internationale de Football 6 Association ("FIFA"), a Swiss entity. See Siasia v. Fédération Internationale de Football 7 Association, No. 21 Civ. 6516 (AKH), 2021 WL 5042974, at *4 (S.D.N.Y. Oct. 29, 2021).
"We 8 assume the parties' familiarity with the underlying facts, the procedural history, and the issues on 9 appeal, which we reference only as necessary to explain our decision.
"The record does not support the finding that Siasia made a prima facie showing of personal 6 jurisdiction under either theory.
Siasia's support for general jurisdiction relies on generalized 7 claims and poorly supported speculations of future activity that plainly do not suffice to render 8 FIFA 'essentially at home' in New York."
8 Arsenal fans in Uganda arrested for celebrating win over Man United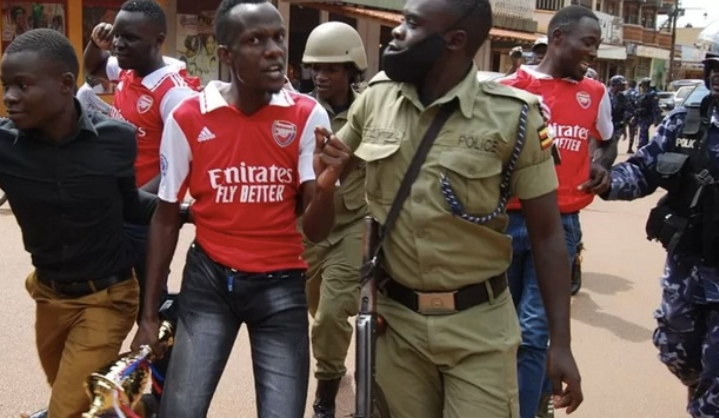 Eight Arsenal fans have been arrested in Jinja, Uganda, for allegedly celebrating the club's 3-2 win over Manchester United in the English Premier League (EPL).
According to Daily Monitor, a Ugandan newspaper, the jubilant fans were arrested on Monday after driving in a convoy of about five vehicles while allegedly celebrating across the city.
The contingents were wearing the club's red jersey and carrying a symbolic trophy.
Arsenal scored a last-minute winner to earn a vital win over in-form Manchester United on Sunday.
The win maintained Arsenal's five-point lead at the summit of the EPL table with 50 points from 19 matches.
Speaking on the arrest, Baker Kasule, who was part of the group, said they were just celebrating their team's victory when they were matched to the police station.
"I don't know what we have done but we were simply celebrating our victory over rivals Manchester United," Kasule said.
However, James Mubi, spokesperson of Kira region Police, said the fans were apprehended for holding a procession without being cleared by security.
He also claimed the group demonstrated a lack of basic knowledge about the club which cast doubts on their intentions.
"We asked for the name of the Arsenal coach, the number of premier league teams, number of games Arsenal has so far played, number of wins and losses Arsenal have registered this season and the top-four teams but there was no answer," Mubi was quoted as saying.
"They don't know anything about Arsenal. That's why our issue wasn't about them being Arsenal supporters."
It was gathered that all the arrested fans were released after spending the night at the police station.
Mbappe named PSG's new vice-captain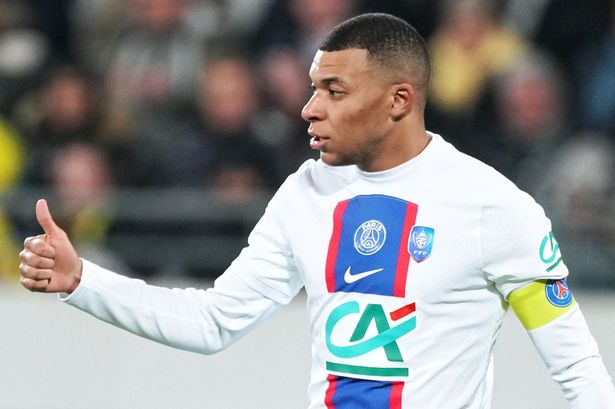 Paris Saint Germain have officially confirmed French star, Kylian Mbappé as the new club's vice-captain.
Christophe Galtier, the club's gaffer, confirmed this on Monday after PSG's 7-0 win over Pays de Cassel in the Coupe de France.
Mbappe wore the captain's armband for the game – in the absence of Marquinhos – and netted five goals as they trounced the sixth-tier side at RC Lens' Stade Bollaert Delelis.
On the Frenchman's performance, Galtier was full of praise for the 24-year-old.
"Kylian is a goal scorer. He is obsessed with scoring — clearly.
"He scored quite a few last year, 56 or something for the calendar year. It was important that he and Neymar played the whole game here," Galtier said.