No better team to fix Nigeria than my husband and Datti, says Peter Obi's wife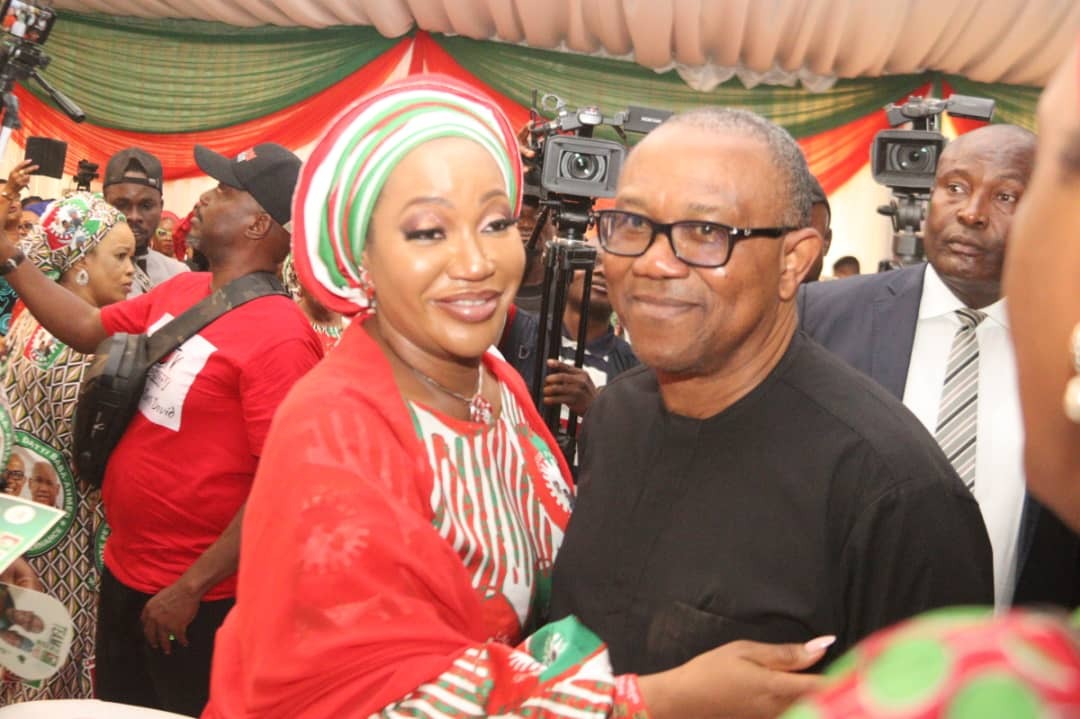 Margaret, wife of Peter Obi, presidential candidate of the Labour Party (LP), says there's no better team to "turn Nigeria around" than her husband and Datti Baba-Ahmed, his running mate.
Margaret said this on Tuesday while speaking at a town hall meeting in Abuja.
She said if the LP candidate is elected president, women and youths will be well represented in government, adding that the time for complaining is over.
"We are gathered here today because we are patriots who believe Nigeria is worth fighting for; our home that we must build with our hands. We are here because we believe that the nation is speeding downhill in the wrong direction, and now it is approaching a cliff into a deep dark abyss," Margaret said.
"Together, we must take action to turn the nation around and head it in the right direction. There is no better team to lead Nigeria at a time like this than Peter Obi and Senator Yusuf Datti Baba-Ahmed.
"Women make up 49% of the Nigerian population, and by June this year, women and youth already made up over 75% of the registered voters in Nigeria. Why then should we suffer in silence? This is why we are making this call to women, you can and must empower the nation to birth a new Nigeria.
"When things go bad, women are the ones that suffer the most. I therefore encourage you to look at what the candidates have to offer you as women. Look at their track record and then vote accordingly.
"From access to finance to healthcare, and also economic empowerment and inclusive government, the ObiDatti policies show women that a new Nigeria where women take their rightful place is possible. The ObiDatti government is committed to ensuring that women and youth will be represented in government by law. Not a token sprinkling of women.
"The time for complaining is over. God has presented us with a unique opportunity and we must do our part as women, mothers of the nation, to truly birth the Nigeria we want to see."
'The rock upon which Nigeria will stand' — southern and middle belt leaders endorse Peter Obi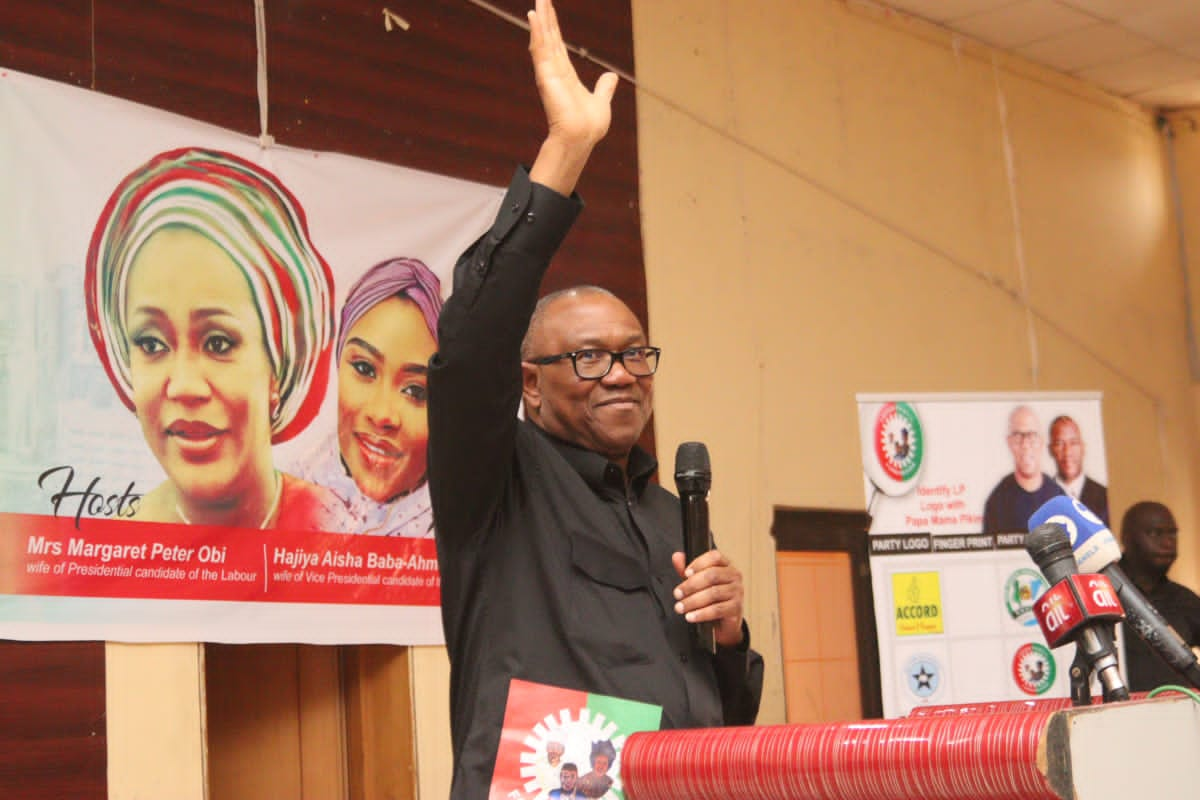 The Southern and Middle Belt Leaders Forum (SMBLF) has endorsed Peter Obi, the presidential candidate of the Labour Party (LP).
The decision was announced on Thursday in a communique read by John Nwodo, the immediate past president-general of the Ohanaeze Ndigbo Worldwide, at the end of a meeting of the forum in Abuja.
The SMBLF, chaired by Edwin Clark, is made up of leaders from the middle-belt area, as well as groups including the Ohanaeze Ndigbo, Afenifere, and the Pan Niger Delta Forum (PANDEF).
"That we give our unalloyed vote of thanks to our father and leader, Chief Edwin Clark, for his boldness, his sagacity, his tenacity, and his relentlessness in pursuing the aims and aspirations of this organisation," the communique reads.
"That we warn all those who want to change the hands of the clock of Nigeria by doing anything that will derail a peaceful transition to the next civilian government of this country, that we shall rise like one man in defence of the ballot box and that Nigerians must go to vote.
"This we have resolved today and we enjoin other Nigerians who do not belong to our organisation to join us in realising this for the betterment of Nigeria: Peter Obi is your son and he is the rock upon which Nigeria will stand."
Also in attendance at the SMBLF meeting were Ayo Adebanjo, Afenifere leader; and Bittus Pogu, president of the Middle Belt Forum.
JUST IN: Supreme court sacks Emmanuel Bwacha as Taraba APC guber candidate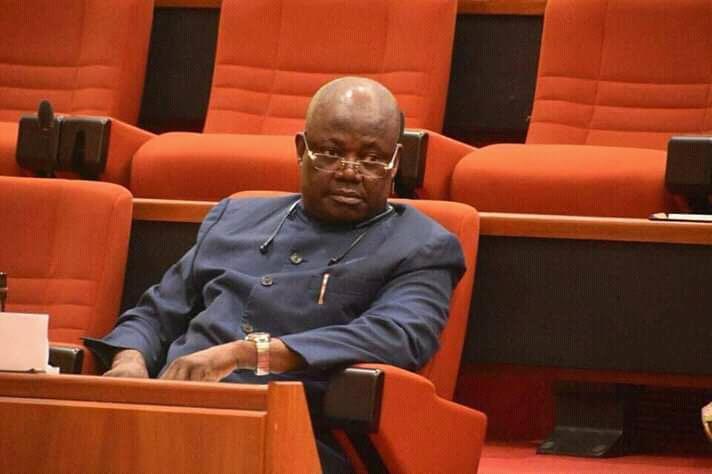 The supreme court has nullified the nomination of Emmanuel Bwacha as the governorship candidate of the All Progressives Congress (APC) in Taraba state.
Delivering judgment on Wednesday, a five-member panel led by Kudirat Kekere-Ekun affirmed the verdict of the federal high court which held that the APC did not conduct any valid governorship primary in the state.
On September 20, a federal high court in Jalingo, Taraba state, sacked Bwacha as the APC's governorship candidate.
David Sabo Kente, one of the aspirants, had filed the suit against Bwacha's candidature.
Some elements in Aso Villa want APC to lose the elections, says el-Rufai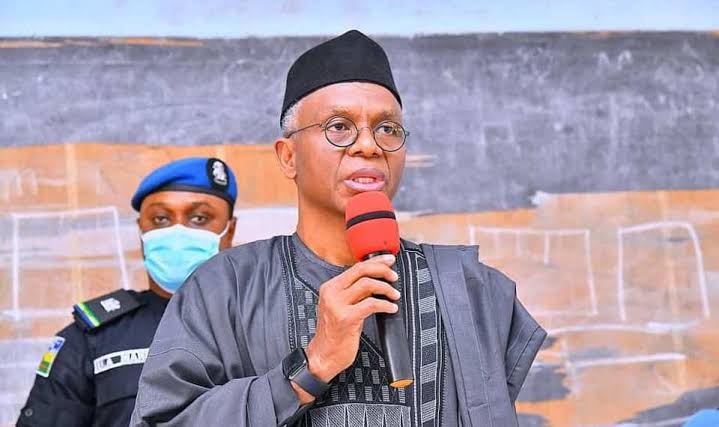 Nasir el-Rufai, governor of Kaduna, says there are saboteurs in President Muhammadu Buhari's administration working towards the failure of the All Progressives Congress (APC) at the polls.
He said most of them are not members of the party and are embittered because their preferred candidate didn't win the party's presidential ticket.
El-Rufai spoke on Sunrise Daily, a Channels Television programme, on Wednesday.
"Nigerians should stick with the APC because they should see what we have been able to achieve in the last eight years in very difficult circumstances," he said.
"This fuel subsidy requires a national conversation. It is not a partisan thing, it has been going on for years, we tried to solve it under the Buhari administration but we were sabotaged and we are where we are.
"And to be honest, we have had the conversation at the level of the national economic council chaired by the vice president and we all agreed it should go, it was Buhari himself that took the decision that this subsidy will hurt the poor and he won't do it.
"That is why our presidential candidate in the same party is saying he will remove it. It is not a party position but the personal position of the president.
"For the past three to four years, I have stopped trying to understand how the federal government works. I just focus on trying to make my state work because that is why primary responsibility.
"There are some things we sit and agreed with the president to get done and it doesn't get done. And those that refused to get it done don't get punished.
"If you were at our party, we didn't promise that we were going to keep fuel subsidy or redesign the currency. It isn't in our manifesto. You need to separate the personal decisions of some people in the villa from the manifesto of the party. It is important to understand that.
"Most of the people in the villa are not members of our party. I believe there are elements in the villa that want us to lose the election because they didn't have their way.
"They had their candidates, and their candidates didn't win the primaries and I think they are still trying to get us to lose the election and they are hiding behind the president's desire to do what he thinks is right."