'My white wedding already happened' – Seyi Shay opens up on wedding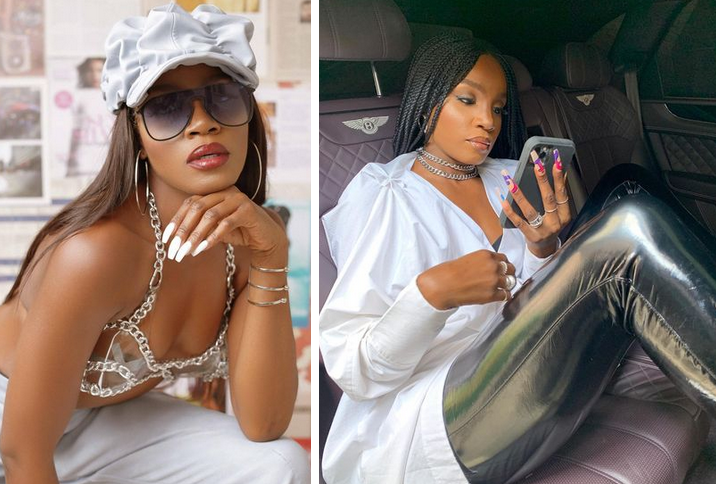 Nigerian singer Seyi Shay has opened up about getting married.
In a recent podcast, the actress was asked by a fan about her wedding, saying, "In an interview with 'Blank Digital, you talked about your white wedding coming soon; how far away is it?"
In response to the question, she said the white wedding had already taken place. She also admitted that she never had plans to get married but only wanted to have kids.
In her words, 'My white wedding already happened. I'm a married woman, Okay, so, I've been cuffed. I think he will say he's been cuffed. But, we already did that and it was lovely, beautiful. And I never really wanted to get married, really. My whole life, I just wanted to have a kid. But I feel like getting married to be something that you know, it just happens because you feel like it feels right. And it felt right."
The singer gave birth to her first child last year. Prior to that, in January 2022, she said in an interview that her partner was to blame for her success as rumors of her being pregnant spread.
She didn't address the pregnancy rumours at the time, but she did acknowledge she was engaged as she flashed her diamond engagement ring.
Aremu Afolayan rain curses on his family members for not buying him a car (Video)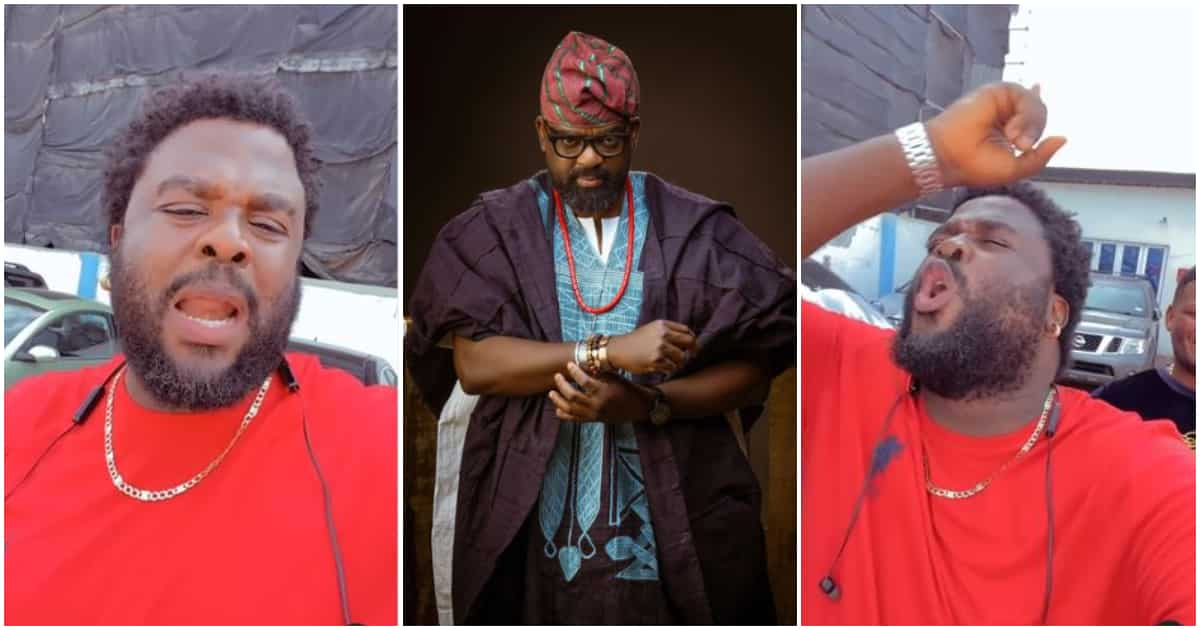 Aremu Afolayan, the actor and son of late thespian Adeyemi Afolayan, has taken a swipe at members of his extended family.
The late Afolayan, better known as Ade Love, was an actor, director and producer.
Ade Love is the brother of actress Toyin Afolayan as well as father to film actors, Kunle Afolayan, Gabriel Afolayan, Moji Afolayan and Aremu.
In a video shared via his Instagram page, Aremu went on an expletive-laden rant to register his displeasure at his family members for not buying me a car.
The 42-year-old actor, who also deal in car sales, lamented that he has sold cars to people home and abroad but none of his family members have patronized him.
"This message is for my extended and relational family, whoever you are, whatever you people are called – the ones that call themselves siblings of my father and mother, Ogun will k**l you all," he said.
"I know the number of cars that I have sold to people both abroad and in Nigeria, who bought cars for their siblings.
"Why can't I find a single person in my family to buy me car in this life till I became older? What kind of useless head do I have?
"I don't have any useful family member. Ogun will k**l all the elder and younger siblings that have money but refuse to spend it."
Sanwo-Olu lists Spyro's 'Who's Your Guy' as current favourite song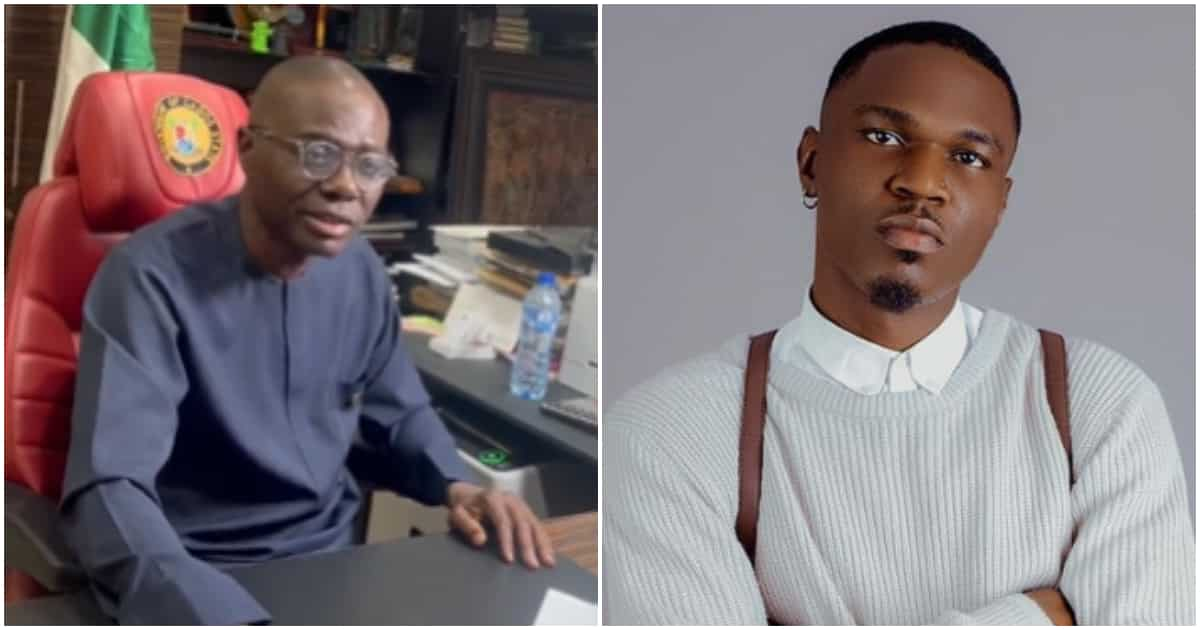 The Governor of Lagos State, Babajide Sanwo-Olu, has recently shared that his favourite song is 'Who's Your Guy' by Spyro, a popular Nigerian artist known for his Afrobeats and Afrofusion music.
Sanwo-Olu's musical preference has been well-received by Spyro's fans, who have expressed their excitement and support for the artist on social media.
However, some individuals remain indifferent to the Governor's choice of music, as they are still dissatisfied with the outcome of the just-concluded elections and how it favored Sanwo-Olu.
After the gubernatorial election on March 18, 2023, he was re-elected as governor of the state. He received a total of 762,134 votes, beating out the Labour Party's (LP) Gbadebo Rhodes-Vivour and the People's Democratic Party's (PDP) Abdul-Azeez Adediran aka Jandor, who received 312,329 and 62,449 votes, respectively.
Sanwo-Olu was asked about his favourite song while sitting in his office in a recent video uploaded by the Senior Special Assistant (SSA) to the Governor of Lagos State on New Media, Jubril Gawat, on Twitter.
Responding, he said, "Right now is, 'Who's Your Guy' by Spyro. Oh yes, I'm following up with my people. I love the song, yes!"
On a Lighter Note …. Mr Governor, What do you listen to at your free time ?

Governor @jidesanwoolu: pic.twitter.com/FKFLpm3x8z

— Jubril A. Gawat (@Mr_JAGs) March 20, 2023
Davido Fans go wild as he returns to social media, announces date for new album to drop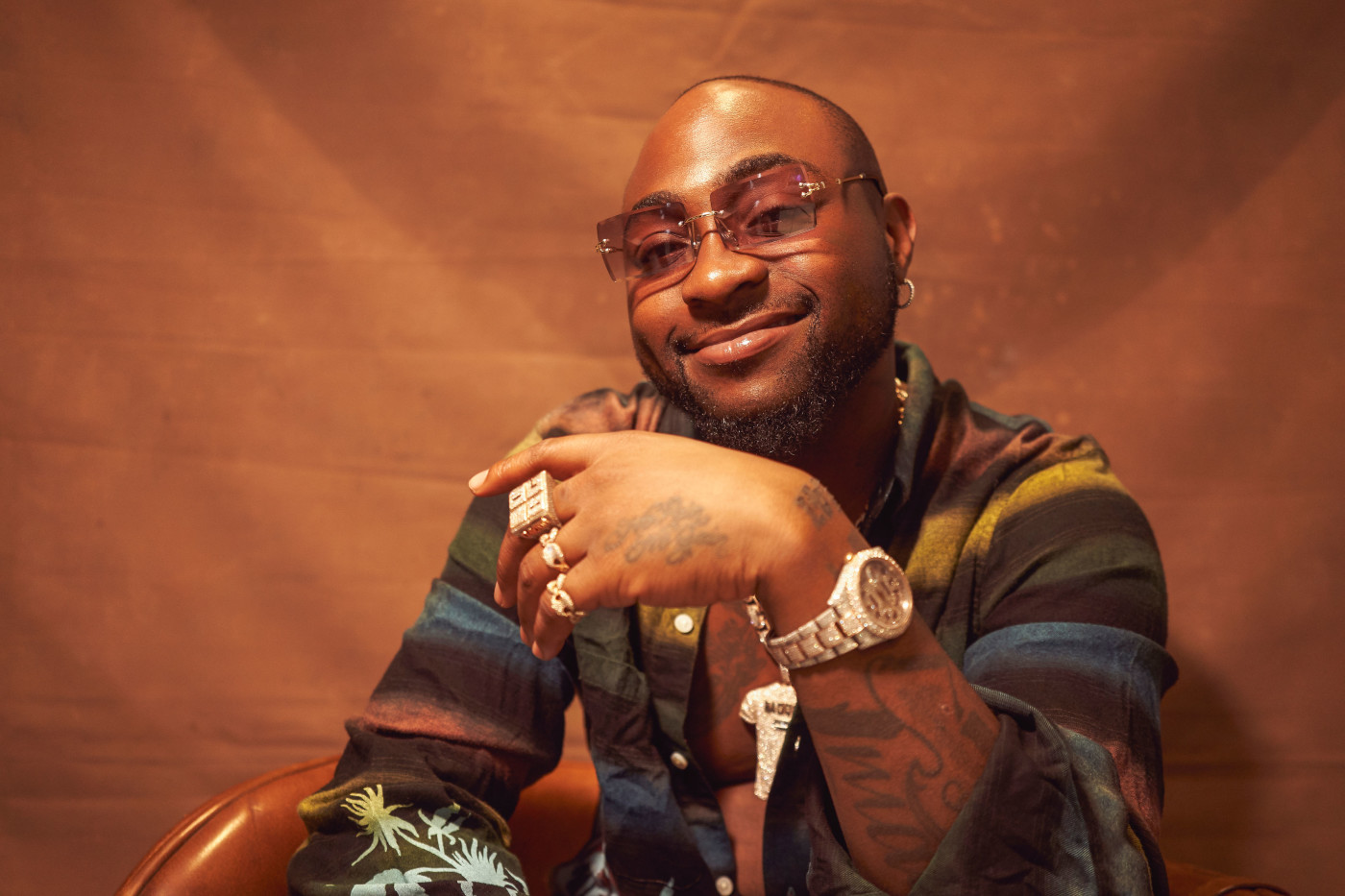 The King is back, OBO is back, Ori Ade is back, these are some of the many phrases that have rent the air on social media as Davido finally makes his official return to social media and to the Nigerian music space.
Davido, in his official statement, talked about his new album "Timeless", which is set to hit the market on March 31, 2023.
He also thanked everyone who showed him love and support while he was away. The Afrobeat singer disclosed that all the messages, gifts, and concerts are thrown in his name; none is lost on him, and he truly appreciates them all.
Davido also touched on the fact that there's a place for everything, time to laugh, dance, grieve, heal, speak and stay silent.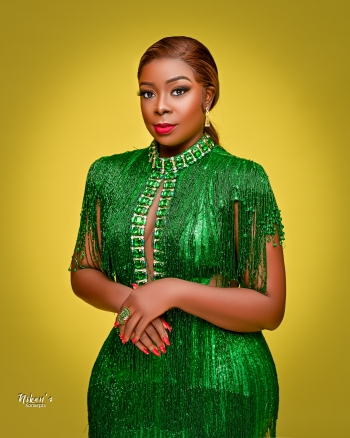 Bodex F. Hungbo, SPMIIM is a multiple award-winning Nigerian Digital Media Practitioner, Digital Strategist, PR consultant, Brand and Event Expert, Tv Presenter, Tier-A Blogger/Influencer, and a top cobbler in Nigeria.
She has widespread experiences across different professions and skills, which includes experiences in; Marketing, Media, Broadcasting, Brand and Event Management, Administration and Management with prior stints at MTN, NAPIMS-NNPC, GLOBAL FLEET OIL AND GAS, LTV, Silverbird and a host of others