Why we suspended nationwide implementation of cashless policy for six years – CBN
The Central Bank of Nigeria (CBN) has explained why it suspended the planned nationwide implementation of the cashless policy in 2017.
Aishah Ahmad, deputy governor, financial system stability directorate, CBN, spoke on Thursday while briefing the house of representatives on the cashless policy and the new withdrawal limits.
According to Ahmad, the suspension was to allow more citizens to fully embrace alternative electronic payment platforms, and ensure further development and expansion of financial access points.
Ahmad explained that the cashless policy was introduced in phases, first in Lagos on April 1, 2012, to reduce the use of cash in the economy, encourage electronic transactions and enhance the efficiency of the Nigerian payments system.
Following the successes recorded during the pilot phase, she said the policy was extended to five other states (Abia, Anambra, Kano, Ogun and Rivers) and the federal capital territory (FCT) in July 2013.
Under the policy, a daily transaction limit of N500,000 and N3 million for free cash withdrawals and lodgments was imposed for individual and corporate customers, respectively.
"Processing fees for transactions above the prescribed limit was fixed at 3 percent and 2 percent for withdrawals and lodgments by individuals and 5 percent and 3 percent for withdrawals and lodgments by corporates, respectively," Ahmad said.
She said, although the full, nationwide implementation slated for April-October 2017 was suspended at the time, the cashless policy remained in force in the six states and the FCT.
"In recognition of significant strides recorded in the transformation of the Nigerian payment system, expansion of financial access points, financial inclusion and proliferation in electronic banking, the CBN on September 17, 2019 announced implementation of full cashless policy in the FCT and the six states (Lagos, Abia, Anambra, Kano, Ogun and Rivers)," Ahmad explained.
"The CBN also approved the reintroduction of charges on excess cash deposits by individual and corporate customers above the prescribed limits that were temporarily suspended in 2017."
Ahmad said the cashless policy would now be implemented nationwide by January 9, 2023.
The development, she explained, is in response to the "significant evolution of the Nigerian payment system and widespread availability of a plethora of financial touchpoints and electronic payment options to all Nigerian citizens."
She further clarified that there are currently no processing fees applied to cash deposits in order to enable seamless and unrestricted deposit of any notes affected by the currency redesign.
Ahmad listed the benefits of the cashless policy to include reduction of cost of cash management (processing, movement, security, destruction of old notes) which is often passed on indirectly to Nigerians, including eliminating the physical risk of cash – robbery, kidnapping, terrorism.
Others are promoting Nigeria's positive reputation for fighting money laundering and terrorist financing; deepening the Nigerian payment system through more innovation and cheaper costs; and more effective transmission of monetary policies.
Lagos is now closer to its smart city dream with 5G technology — Sanwo-olu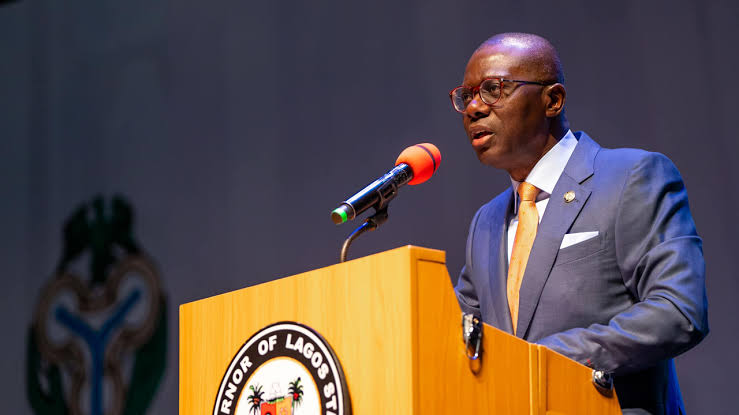 The Governor of Lagos State, Babajide Sanwo-Olu, has said that the State is now closer to realizing its dream of becoming a smart city with the deployment of 5G technology in the state.
The Governor stated this on Thursday at the Lagos launch of the 5G network by MAFAB Communications (Mcom).
Speaking at the launch, Governor Sanwo-Olu, who was represented by the State's Commissioner for Science and Technology, Akeem Fahm, said the overall objective of the administration is to harness technology to enhance and empower the residents and investors in Lagos to achieve the transformation of Lagos State into a smart City Hub in Africa.
The 5G opportunity: Expressing the confidence that the 5G technology will bolster the government's efforts in the smart city drive, the Governor said:
"I am now very optimistic that we will achieve resounding success because the opportunity that the Mcom5G network represents has met our preparedness part of which is the country's technology hub found in the Yaba district of Lagos, which when completed will be our own African Silicon Valley."

The Governor noted that Mcom, though relatively new in the telecommunications industry, has recorded a milestone achievement in the tech space through the launch of the 5G Network.
"I want to commend the management of MAFAB Communications for working hard to deliver this next-level technology that outguns the 4G network by a very wide margin. As such, its capabilities exceed expectations.

"It is a fact that the contribution of the telecommunications industry has been a significant economic driver for Lagos State in particular and Nigeria as a whole, contributing more than $70 Billion and helping to create over half a million jobs.
The prospects of what we can accomplish with the 5G network, which is the next-level technology, fills me with high hopes for the future of the different sectors of our economy, most especially the Security sector," Governor Sanwo-Olu said.

Mcom which is rolling out a 5G network in 6 cities across the country in the first phase of its rollout obligation, including Kaduna, Kano, Enugu, and Port-Harcourt, landed in Lagos after a launch in Abuja on Tuesday.
Highlighting the impacts the 5G technology will have on Nigeria as a country, the Chairman of MAFAB Communications, Dr Mushabu Bashir, said:
"Putting things in proper perspective; Mcom will play a major role in advancing new technologies that will push Nigeria beyond just being a consumer of technology but a country playing an active role in developing and implementing new technologies.

"It will also enable our country to take its position as a global technology hub in Africa and the world at large.
You may have heard it before, but it bears re-telling that the 5G network will usher into this country a wide array of business opportunities, wherein various business outfits will expand their frontiers with operational ease and speed, especially in the fields of education, medical sciences, engineering, security, businesses like the banking sector, SMEs, smart cities, transportation, entertainment, etc., and allow Nigerians meet the long-term goal of ensuring that everybody is connected."
Financial steps you must take before you relocate abroad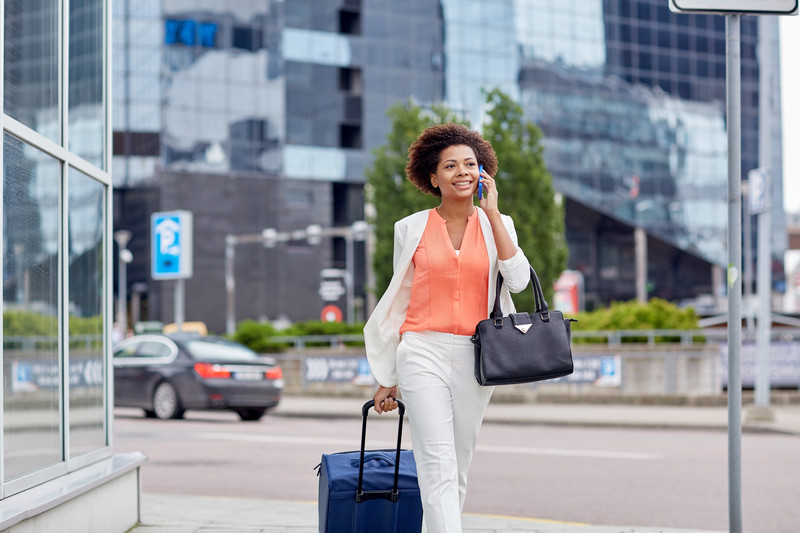 The rate at which young Nigerians are moving to wealthy countries —a trend dubbed as "Japa" in recent years—is no longer breaking news.
The Japa syndrome represents the massive exodus of Nigerians to other countries, especially among the youth. Nigerians who want to better their lives for themselves and their families are now using the fad as an escape route.
UK Home Office data show Nigeria had the highest number of migrants to the United Kingdom (UK) in the year ending June 2022 and was the third most common nationality in the country.
Many young urban-based Nigerians have listed leaving the country as one of their top priorities for 2023.
Poor living conditions, an increase in insecurity, economic uncertainty, the impending general elections, a change of government, and drastic reforms like the removal of fuel subsidies are some of the main drivers behind this choice.
However, Japa calls for careful preparation and careful budgeting. Imagine the preparation required for a move across the world—moving to a different city can be difficult enough.
Build a culture of saving and be financially disciplined
It's critical to start saving money before relocating. Your specific situation, like the size of your family, your housing situation, and whether you want to work, will affect how much you need.
But you should at least have enough to pay for the expenses associated with setting up your residence, such as the security deposit and the first month's rent.
Saving money for your first few months of living expenses may also be advantageous, particularly if you intend to hunt for work after moving.
By choosing to be thrifty now, you will be able to afford a better financial future since you will be able to avoid debt.
Unexpected events can be covered with emergency money. Consider what an emergency might be for you while creating a budget for your emergency fund.
A high-deductible insurance plan may cover some of the costs of theft or medical care. If seeing your family again is vital to you, set aside money so you may purchase a plane ticket at any moment.
Many nations demand money before allowing you to immigrate permanently or just temporarily.
This is frequently known as proof of funds. For instance, the UK demands you to show proof of finances for each member of your family as well as yourself.
Move your Finances online
Before you Japa, you should shift as much of your finances online as you can. This includes any debts you are still repaying as well as any bank accounts that will stay open. Make sure the organizations have the correct contact information for you and let them know you'll be relocating abroad.
Ask a close relative or friend if you can use their house as a "care of" address if a bank or other financial institution requires that you have an address in the same nation.
Make sure the organization has a direct email address they may use to reach you as well.
Include the cost of healthcare and insurance
Depending on the needs of your destination, choose your healthcare and insurance options. Regardless of requirements, insurance lessens the strain of a cross-border transfer.
Having good health insurance prevents medical issues from ruining your trip. You can get more assistance in the event of crises and thefts thanks to travel insurance. You can discover a coverage that fits your budget with the aid of a reputable insurance provider.
Find a side gig
A side hustle is extra paid employment you conduct in addition to your primary job. The variety of side jobs available today is also infinite!
You can write, code for a living, run an online school, and sell physical or digital goods on Amazon, Instagram, etc.
You can make some extra spending money or save for your future abroad by working just a few hours a week on your side gig.
Learn to use exchange rates properly
Be sure to learn the use of the exchange rates before you depart. Getting a decent rate starts with being knowledgeable.
It will save you a lot of money by preventing you from exchanging the money at a highly unfavourable rate.
To stay informed of any significant changes, find this information before you leave on your journey and check the rate occasionally.
Utilize a debit card with negligible or no foreign transaction fees as well as no ATM fees.
The ATM costs are per transaction, so if you can't avoid them, keep in mind that you can frequently save money by making one larger withdrawal as opposed to several smaller ones.
JUST IN: CBN launches Nigerian Domestic Card, AfriGo, bans dollar charges on domestic transactions
The Central Bank of Nigeria (CBN) has launched the Nigerian National Domestic Card Scheme, AfriGo, aimed at creating a more robust payment system that would drive financial inclusion in the country.
Launching the card virtually, this morning, the Governor of the Central Bank of Nigeria, Mr. Godwin Emefiele, said that transaction charges on all cards would henceforth be paid in Naira, except for international transactions.
According to him, AfriGo would be cheaper and would be a matter of national pride, with potential to boost financial inclusion.
Emefiele said, "The National Domestic Card avails us the sovereignty of our data. Secondly, it comes at lower costs and thirdly, the issue of foreign exchange.
"At this time when foreign exchange challenges persist globally, it is important for me to say that we have come up with this card to ensure that all card online transactions will now effective immediately, begin to go on the Nigerian National Domestic System.
"At some point in the next few weeks, I am sure that the CBN will come up with the cut-off. All domestic card transactions that will be conducted in Nigeria will have to be through the Nigerian Domestic Cards.
"Your existing cards are fine. You can continue using them but given that charges by foreign cards are in dollars, we will no longer pay dollars for the charges on those cards.
"We will only pay dollars for charges on transactions that are done outside Nigeria. NIBSS, the CBN and Nigerian banks will work together to see how to segregate those transactions. To ensure that we pay fees or charges for international transactions that are conducted on both domestic cards, Visa or Master Cards, as they are known today."
"We will bar domestic charges from the Nigerian foreign exchange market at some point in the very near future."
The governor said that the introduction of AfriGo was not an attempt to discourage international investors' operations in the Nigerian payments space but that it had become necessary owing to its obvious advantages.
He said, "This effort is not an attempt to prevent international service providers from continuing to provide services in Nigeria. Rather, it aimed at providing more options for domestic consumers, while also promoting the delivery of services in a more cost-effective and competitive manner.
"The CBN is committed to a robust and safe payment system and welcomes innovations from domestic and foreign investors.
"The Nigerian market is vast and the current participants have done so in the last 12 years to transform the ecosystem. Yet there is much ground to cover as millions of Nigerians are still without cards to consummate transactions.
"I am convinced that the National Domestic Card scheme will make this a reality in the coming months. We can no longer neglect the vast majority of Nigerians.