Binance Connect shuts down services as Crypto market stays red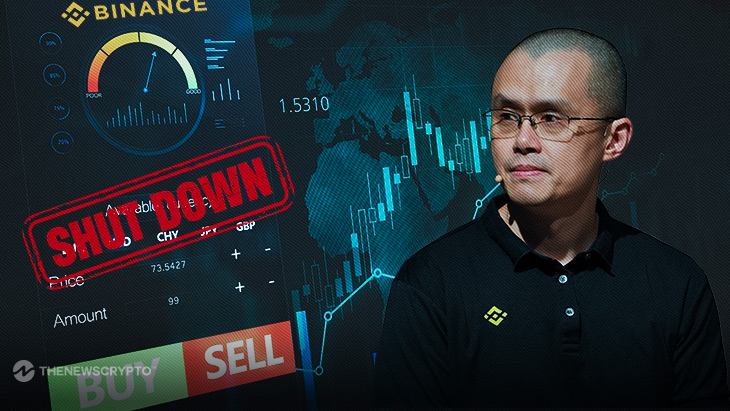 In a notable turn of events that sent shockwaves across the cryptocurrency community, Binance, a prominent player in the crypto space, has announced its decision to shut down its fiat-to-crypto payments platform, Binance Connect.
This unexpected move comes amidst a broader slowdown in the crypto market, attributed to underlying structural issues within the digital landscape.
Recent market fluctuations have been a rollercoaster ride, with prices experiencing swings in response to various factors. The past 24 hours witnessed a market slump, following a brief upward trend observed over the preceding 7 days, according to the latest market reports.
Within this timeframe, a staggering total of 60,786 traders found themselves in liquidation, resulting in a cumulative liquidation volume of approximately $134.86 million USD.
The most significant liquidation event occurred on the Binance platform involving the ETHUSDT trading pair, with a hefty sum of $2.34 million USD involved.
Today, a chapter comes to an end for Binance Connect, the regulated avenue for purchasing and selling cryptocurrencies affiliated with the Binance exchange.
The decision to terminate operations for @Binance_Connect, effective August 15th, stemmed from the platform's service provider discontinuing support for card payment services. Speaking on this development, a Binance spokesperson stated:
"Our continuous evaluation of products and services ensures the alignment of our resources with our long-term strategic objectives at Binance. Over the past six years, Binance has evolved from a mere exchange into a global blockchain ecosystem, encompassing diverse business segments. We remain agile in adapting our business strategy to cater to evolving market dynamics and user preferences."
Launched under the name "Bifinity" on March 7, 2022, Binance Connect served as an intermediary, facilitating fiat-to-crypto transactions by bridging the gap between the cryptocurrency sphere and conventional financial systems.
Resultantly, Bitcoin's value encountered a dip over the past 24 hours, resting at approximately $29,000. However, it's noteworthy that Bitcoin's dominance over alternative coins (altcoins) has substantially increased.
This rise in dominance is attributed to the ongoing downturn in most altcoins, including notables like XRP, meme-inspired coins, EOS, and Solana, which have experienced losses of up to 5%.
Not long ago, Bitcoin surged by more than $1,500, touching a multi-week high above $30,000. Despite this rally, Bitcoin's momentum faltered, leading to a significant drop the following day.
Interestingly, the cryptocurrency demonstrated stability over the week despite limited trading activity.
Furthermore, analytical chart patterns illustrate Bitcoin's struggle to break free from the tight trading range hovering between $29,200 and $29,500, resulting in a lack of heightened price volatility, as anticipated.
This period of price calm for Bitcoin coincides with a decline in trading volume and year-on-year volatility for Bitcoin derivatives.
The 30-day average trading volume for both Bitcoin options and futures has hit its lowest point since January 2023, totalling approximately $487.37 million and $16.7 billion, respectively.
Amidst these fluctuations, industry experts remain optimistic about Bitcoin's prospects.
Analysts at Delphi Digital assert that a consolidation phase akin to the period between 2015 and 2017 is underway around the $30,000 mark, with indicators pointing towards a potential all-time high (ATH) for Bitcoin in Q4 2024.
In parallel news, the U.S. Securities and Exchange Commission (SEC) seems to be inching closer to greenlighting the launch of a Bitcoin Spot ETF investment vehicle after a protracted period of regulatory compliance.
In a strategic move, BlackRock, the world's largest asset management firm, has furnished additional details to its Bitcoin ETF applications currently under SEC review.
This development has rekindled investor interest in the cryptocurrency realm both nationally and globally.
Taking a proactive stance, the company has forged a "supervisory sharing agreement" with Coinbase, a significant player in the crypto exchange arena.
This decision comes on the back of reports suggesting the SEC's openness to considering ETF applications structured under such arrangements.
BlackRock joins the ranks of several entities awaiting regulatory approval for their crypto ETF submissions within the SEC's domain.
Among them, ARK Invest, helmed by CEO Cathie Wood, submitted an application for an ARK 21Shares Bitcoin ETF listing in May 2023.
The company has recently faced a regulatory setback, encountering an additional 21-day delay from the SEC, providing the regulator with a three-week window to open the proposal for public input.
Ex-FIRS boss Nami approved N11bn suspicious payments after his sack – Sources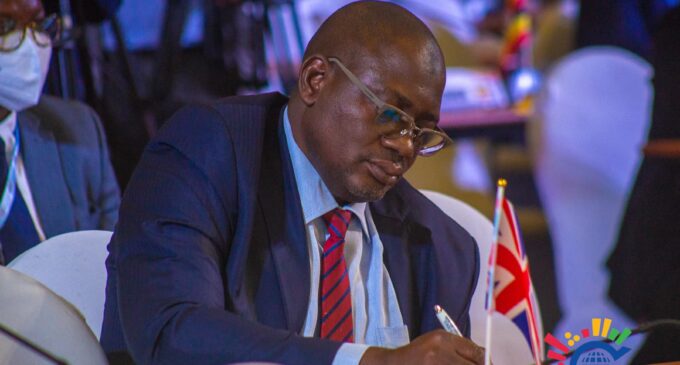 After his exit as chairman of the Federal Inland Revenue Service (FIRS), Muhammad Nami went on to approve N6 billion as payments to several contractors and consultants, TheCable can report.
Nami, who was succeeded by Zacchaeus Adedeji, greenlit the payments two days after he was sacked on September 14, according to documents seen by TheCable.
Officials privy to the development — but not authorised to speak on the matter — said the former FIRS boss directed staff of the finance, audit, and internal affairs departments to work on Saturday and Sunday to perfect some financial transactions while files were allegedly moved from the agency's headquarters to his house, where they were said to have been "backdated and signed".
Sources familiar with the matter told TheCable that Nami also moved about N5 billion to the account of the Joint Tax Board (JTB) from the FIRS account.
According to an official, the FIRS director, finance & accounts, was compelled to approve the payments despite allegedly warning Nami about the potential ripple effects.
Nami was said to have assured the FIRS director that there was no cause for alarm, reportedly saying the incoming chairman of the agency would not find out about the approvals.
An insider said Jibrin Jibrin, Nami's cousin who is an assistant manager at the FIRS, assured some members of staff that the payments would raise no eyebrows, alleging that his uncle had "done the needful" when the acting executive chairman of the FIRS was the special assistant on revenue to the president.
TheCable understands that Nami travelled out of the country following the approval of the payments on September 16.
BREAKDOWN OF THE PAYMENTS
According to documents seen by TheCable, the former FIRS chairman approved N5,628,496,823.04, $863,293.00 and £8,780 for express payment to 196 beneficiaries — all in one day.
Nami approved the payment of N1,409,950,625.00 to 807 nominees for a 'Business Case for Strategic Leadership' retreat which is billed to take place in November 2023 while N250,325,000 was greenlit for FIRS Data Mining Management and Analytics in Taxation Course.
The ex-FIRS chairman also approved N221,311,840.00 to be paid to Odey Jacob & 611 others for "Skill Development and Management Improvement Workshop Training"; N42,398,000.00 was earmarked as payment to Mawo Dav Printing Nig. Ltd for the "production of letterhead papers & call cards" while another N36,513,718.75 was approved for Gebos Nig. Ltd — also for the production of letterhead papers and call cards.
Nami appropriated N81,488,127.00 to himself — and nine others — as estacode for a study visit to the Inland Revenue of Malaysia while N54,979,390 was approved for to CDP Partnership Ltd as payment for engagement as a consultant for "stage I &II quantity surveying services".
In total, over N591 million was approved as estacode payment for official trips made by staff to Rwanda, Kenya, and Morocco, among other countries.
The former FIRS boss approved over one billion as payment for the training of staff on tax disputes, capital market operations, and tax evasion strategies, among other modules.
As an engagement fee for consultancy work in respect of "education and enlightenment of civil society organisations", Nami approved over N173 million to Juzor & Company Ltd. while Jiop Azzy Ltd was listed to receive over N132 million for the same purpose.
Nami also reportedly signed off on the payment of over N100 million to Skymart Capital Trading Ltd, Toplead Consulting Limited and Alim and Associates Limited for consultancy, monitoring and evaluation services.
FIRS MUM OVER THE PAYMENTS
In a telephone conversation with Abdullahi Ismaila, FIRS spokesperson, told TheCable that he has no knowledge about the payments.
Ismaila however failed to provide further comment, citing a lack of authorisation to speak on the matter.
In another conversation, Tobi Johannes, Nami's erstwhile media aide, said he ceased to be the mouthpiece of the former FIRS boss "since the day his tenure ended".
TikTok issues new guidelines to users for AI-generated content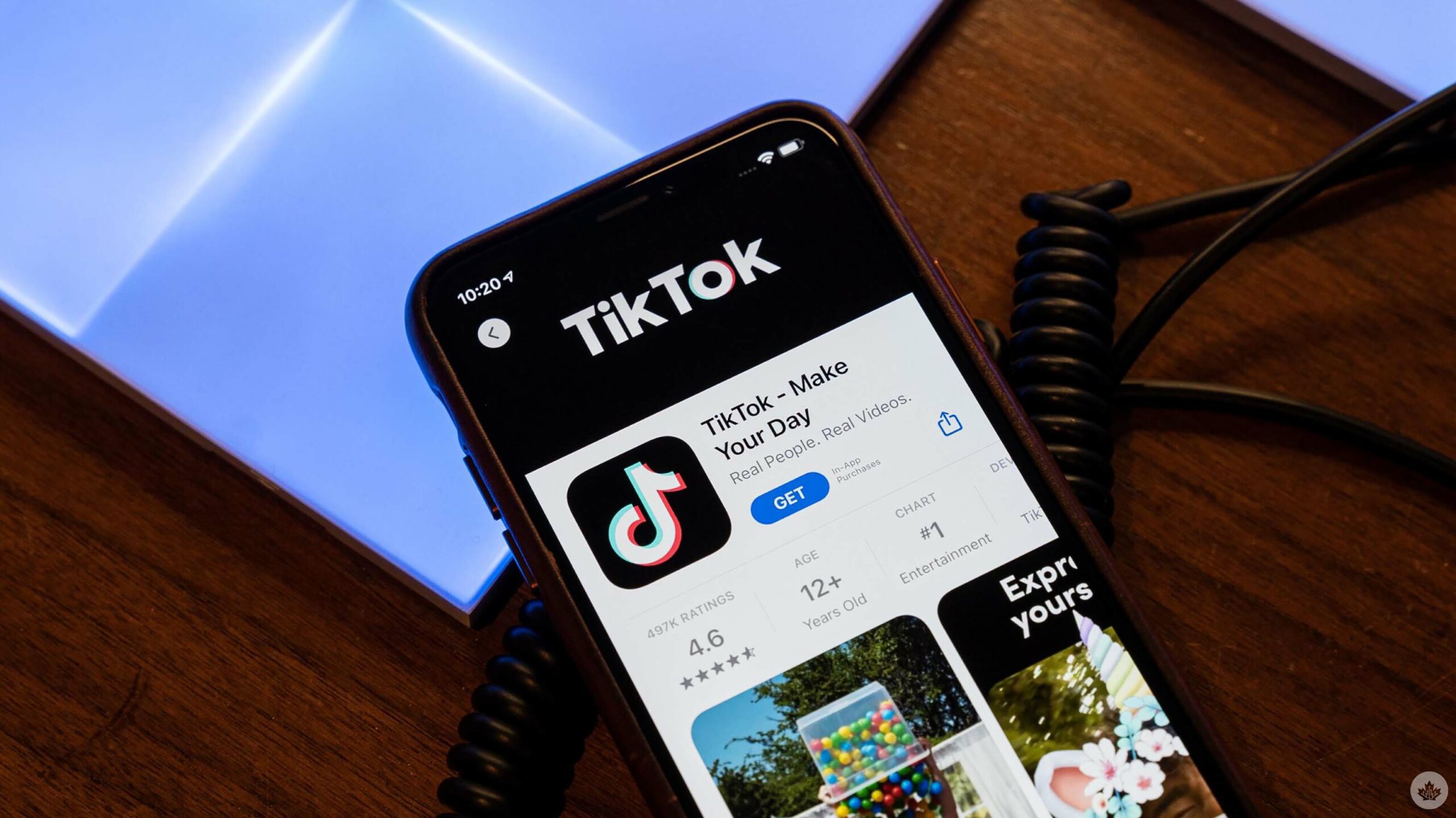 Popular social media platform TikTok is taking steps to ensure transparency and responsible content creation by introducing a new tool that allows content creators to label their AI-generated content.
This move comes as AI continues to play a significant role in the creativity of content on the platform.
While AI offers creators remarkable opportunities for innovation and creativity, there is a potential for confusion or misinterpretation among viewers when content has been generated or edited with AI, and this is where labelling becomes crucial.
The introduction of the new label will provide TikTok users with a clear indication that the content they are viewing has been significantly altered or modified by AI technology.
Creators will have the flexibility to apply this label to any content that has been entirely generated or substantially edited using AI.
Why TikTok is pushing for labelling AI-generated content
This initiative aligns with TikTok's commitment to its Community Guidelines' synthetic media policy, which was introduced earlier this year.
The policy mandates that AI-generated content containing realistic images, audio, or video must be appropriately labelled.
By adhering to these guidelines, TikTok aims to provide viewers with the necessary context to understand the content and prevent the potential spread of misleading information.
How TikTok will facilitate the adoption of flagging AI-generated content
To facilitate the adoption of these new labels, TikTok will release educational videos over time to help users understand and implement the policy effectively.
In addition to allowing creators to manually label their AI-generated content, TikTok is also exploring ways to automatically flag such content.
This proactive approach will further enhance transparency and ensure that TikTok's vibrant community is informed about AI-generated content.
TikTok's overarching goal with these efforts is to build on existing content disclosures, including the TikTok effects labels, and to find a clear, intuitive, and nuanced way to inform its community about AI-generated content.
By taking these steps, TikTok continues to be at the forefront of responsible content creation and innovation, fostering a dynamic and informed online environment for users and creators alike.
Money management tips based on your personality
In an era where managing our finances and securing our financial future has never been more crucial, many of us find ourselves struggling to do so.
It's a daunting task, especially for those of us who can barely stick to a skincare routine, let alone create and stick to a budget.
If you've ever felt like you're doing something wrong when it comes to your finances, rest assured, you're not alone. The key to solving your savings woes may lie in understanding and tailoring your approach to your unique "money personality."
Every one of us has a distinct money personality, and these personalities can reveal a lot about how effectively we're managing our savings.
Even if you're not striving to amass a significant nest egg for major investments like property or retirement, understanding your money habits is crucial.
It can help you identify and address problematic tendencies that might come back to haunt you in the future.
So, whether you're a natural saver, a spontaneous spender, a meticulous planner, a cautious investor, a generous giver, or a carefree avoider, understanding your money personality can empower you to make more informed financial decisions.
It's a step toward achieving financial stability and securing your future, all while embracing your unique approach to managing money.
After all, there's no one-size-fits-all solution when it comes to finances, and recognizing and respecting your money personality is the first step on your journey to financial success.
For the financially avoidant, saving isn't second nature. Money conversations can make you tune out. But burying your head in the sand won't get you anywhere. Money matters should stay illuminated.
Rather than keep avoiding facing the facts, consider a playful approach. To stay engaged, adopt enjoyable spending habits that double as financial check-ups.
Enter the No-spend Challenge. Pick an area like clothes, dining out, or drinks, and cut them for a week.
Then, stash the money you'd typically splurge on those into savings. It's an exciting way to take control without sacrificing essentials. Don't let avoidance darken your financial path light it up with savvy spending and saving.
Do you get an adrenaline rush from those doorstep deliveries? Enjoy indulging beyond your means? Treating yourself is essential, especially during times when online splurges provide solace. Yet, moderation is key.
Psychologist Mario Weick from Durham University explores how forward-thinking can rein in compulsive spending. "The benefits of saving money unfold over time, so focusing on future goals makes saving easier. Prioritizing the present may fuel more spending. Therefore, strengthening your savings involves making it easy, social, and enjoyable."
For compulsive spenders, you can get ahead by having an untouchable account with a strict spending cap. Allocate a portion of your income to a fixed savings account.
This prevents impulsive spending, creating a barrier to unwarranted deductions from your bank balance. Take control and make saving just as thrilling as those doorstep deliveries.
On the opposite end of the financial spectrum are the ultra-frugal individuals. If you're a compulsive saver who never allows yourself any disposable income or the joy of spending, it might be time to reassess your financial habits.
Psychologist Mario Weick suggests that neither extreme spending nor extreme frugality guarantees happiness. Uncontrolled spending can lead to guilt and debt, while excessive frugality can burden you with constant money worries.
Clare Framrose's financial advice emphasizes the importance of accounting for "fun" spending. "Find a balance between spending and savings", she advises.
Allocate a portion of your budget each month for fun a sum dedicated to indulging yourself and nurturing your internal happiness.
Money can't buy happiness, but treating yourself occasionally can lift your spirits instantly, whether through a delightful dinner, a long-desired bag, or a special cocktail.
Life without risk might be dull, but reckless money choices can lead to trouble. If you regularly embrace financial risks without assessing the consequences, it's time for a rethink.
Risk-takers chase fleeting highs triggered by dopamine release in the brain. Pleasure and thrills abound, but long-term pain looms.
To rein in these impulses, consider setting financial boundaries with an advisor.
Stay vigilant and consider saving in a fixed account. It acts as a safety net, signaling when to stop spending, and helping you maintain financial stability while embracing life's occasional risks.
Do you often begin the month with good intentions but find yourself overspending by the end? If this sounds familiar, you're a saver-splurger a category many of us "not-bad-but-not-great with money" folks belong to. While you're not an avoider and might even have a budget, it's time for a different approach to financial planning.
Remember, a budget only works if you stick to it! A micro-budgeting approach can help. Instead of planning your finances monthly, consider breaking it down into weekly spending points.
This way, saver-splurgers can stay on track, avoiding last-minute struggles before payday. It's about maintaining financial control throughout the month.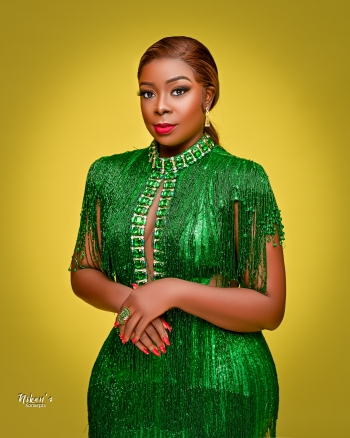 Bodex F. Hungbo, SPMIIM is a multiple award-winning Nigerian Digital Media Practitioner, Digital Strategist, PR consultant, Brand and Event Expert, Tv Presenter, Tier-A Blogger/Influencer, and a top cobbler in Nigeria.
She has widespread experiences across different professions and skills, which includes experiences in; Marketing, Media, Broadcasting, Brand and Event Management, Administration and Management with prior stints at MTN, NAPIMS-NNPC, GLOBAL FLEET OIL AND GAS, LTV, Silverbird and a host of others