'A tragic error' — Biden speaks on US supreme court abortion ruling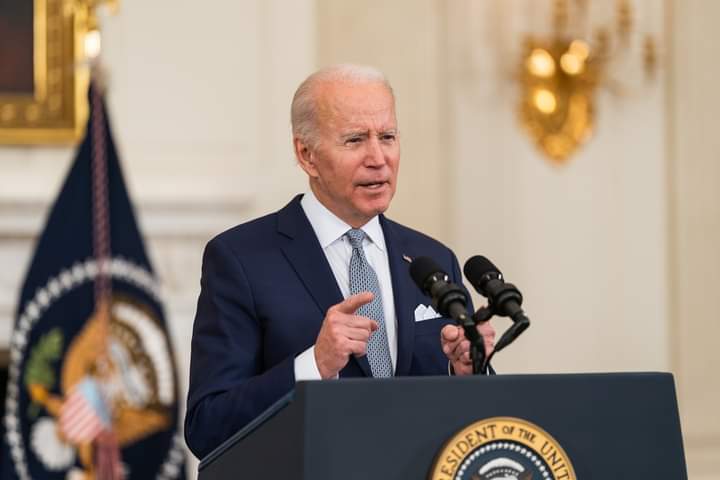 US President Joe Biden says women in the country are now at risk due to the supreme court's ruling that there is no constitutional right to abortion in the country.
The court had overturned Roe v. Wade, the historic 1973 ruling that affirmed the constitutional right to abortion in the US, on Friday in a 6-3 decision.
Courtesy of the reversal of the law, US states will now be allowed to determine their own abortion laws as they deem fit.
More than 20 states are expected to outlaw or restrict abortion following the ruling.
Speaking after the reversal, Biden described the ruling as a "tragic error", adding that it had expressly taken away a constitutional right from the American people.
"It didn't limit it, it simply took it away as never been done to rights so important to so many Americans. It's a sad day for the court and for the country," he said.
"Fifty years ago, Roe v Wade was decided and has been the law of the land since then. This landmark case protected women's right to choose; a right to make intensely personal decisions with their doctor, free from the interference of politics.
It reaffirmed basic principles of equality, that women have the power to control their own destiny and it reinforced the fundamental right of privacy; the right for each of us to live how to choose our lives.
"Now, with Roe gone, let's be very clear, the health and life of women in this nation are now at risk.
"Make no mistake, this decision is a combination of a deliberate effort over decades to upset the balance of our law. It's a realisation of an extreme ideology and a tragic error by the supreme court in my view."
Over 30 infected as virus called Langya is discovered in China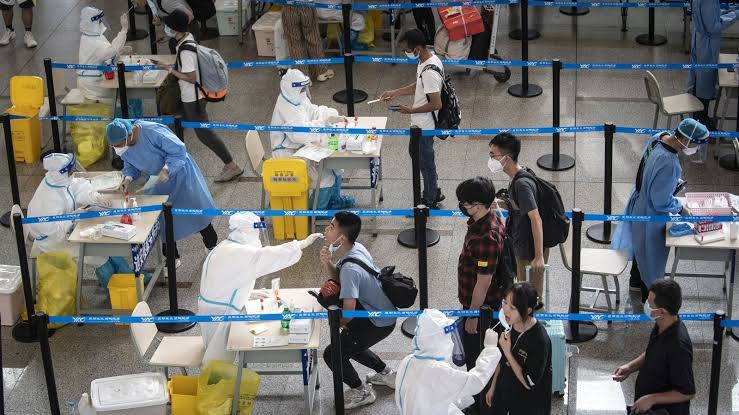 Scientists have discovered a new virus named Langya henipavirus (LayV) in China.
The discovery was announced in a letter written by researchers from China, Singapore and Australia and published in the New England Journal of Medicine.
The researchers, in their letter, said Langya virus is a type of henipavirus, a category of zoonotic viruses which can be transmitted from animals to humans.
They said acute Langya infection was identified in 35 patients in the Shandong and Henan provinces of China, among whom 26 were infected with LayV only (no other pathogens were present). They said the patients are thought to have contracted the virus from animals.
"These 26 patients presented with fever (100% of the patients), fatigue (54%), cough (50%), anorexia (50%), myalgia (46%), nausea (38%), headache (35%), and vomiting (35%), accompanied by abnormalities of thrombocytopenia (35%), leukopenia (54%), and impaired liver (35%) and kidney (8%) function. A serosurvey of domestic animals detected seropositivity in goats (3 of 168 [2%]) and dogs (4 of 79 [5%])," the letter reads.
The researchers said there is no evidence so far that Langya virus can transmit from human to human.
"There was no close contact or common exposure history among the patients, which suggests that the infection in the human population may be sporadic. Contact tracing of 9 patients with 15 close-contact family members revealed no close-contact LayV transmission, but our sample size was too small to determine the status of human-to-human transmission for LayV," the letter reads.
The scientists added that the Langya virus LayV was found in 27% of shrews tested, suggesting the mole-like mammals may be "natural reservoirs" for the virus.
According to the BBC, Wang Linfa, one of the researchers, said the cases of Langya virus found so far have not been fatal or very serious, so there is "no need to panic".
He, however, added that there is still a need to be on the alert as many viruses that exist in nature have unpredictable results when they infect humans.
FBI raids Donald Trump's house over 'removal of classified materials from White House'
United States Federal Bureau of Investigation (FBI) agents have reportedly searched the home of Donald Trump, former US president, in Florida.
Trump in a statement, describes the "raid" as a weaponisation of the US justice system, and an attack by democrats who do not want him to run for president in 2024.
"These are dark times for our Nation, as my beautiful home, Mar-A-Lago in Palm Beach, Florida, is currently under siege, raided, and occupied by a large group of FBI agents. Nothing like this has ever happened to a President of the United States before. After working and cooperating with the relevant Government agencies, this unannounced raid on my home was not necessary or appropriate," the statement reads.
"Such an assault could only take place in broken, Third-World Countries. Sadly, America has now become one of those Countries, corrupt at a level not seen before. They even broke into my safe!"
According to Reuters, a source familiar with the matter said the search appeared to be tied to Trump's removal of classified records from the White House.
American presidents are required by law to transfer all of their letters, work documents and emails to the National Archives (NA).
The FBI or the justice department have not commented on the reported search.
In US, a federal search warrant must be signed by a judge. However, law enforcement agencies must first show the possibility that evidence of illegality will be found during the search.
Following news of the search, some of Trump's supporters gathered across the street from his private residence, expressing anger over the search.
Nigerian embassy in Mexico shut as six staff test positive for COVID-19
The Nigerian embassy in Mexico has been shut owing to an outbreak of COVID-19 at the embassy.
In a statement on Monday, Abimbola Tooki, special adviser on media to Adejare Bello, Nigerian ambassador to Mexico, said six staff of the embassy tested positive for COVID-19.
According to the statement, the ambassador, while announcing the closure, said it will last for seven days beginning from August 8.
He said the affected staff are undergoing treatment and that the situation is under control.
"The closure of the missions to forestall further spread of the virus. A total of 6.82 million cases with 328,000 deaths have so far been recorded in Mexico since the outbreak of the virus," the statement reads.
"Bello disclosed that appropriate quarters like the ministry of foreign affairs, Abuja and that of Mexico have been duly notified of this development.
"The temporary closure, according to the ambassador, will allow the Embassy to be fumigated and all other precautions put in place while the closure lasts.
"Bello also disclosed that all home based officers and the local staffof the mission have been directed to work from home pending further directives.
"Mexico has administered at least 209 million doses of COVID vaccines so far. Assuming every person needs two doses, that's enough to have vaccinated about 82.2% of the country's population.The temporary closure will allow the Embassy to be fumigated among other precautionary measures.
"On April 10, 2021, Mexico reported a large number of confirmed new deaths after consolidating data from last year to include deaths that were not confirmed at the time. Two-thirds of the 2,192 deaths reported on date had occurred in 2020 and at the time were not marked down as COVID-19 fatalities."