Anthony Joshua considers acting after boxing career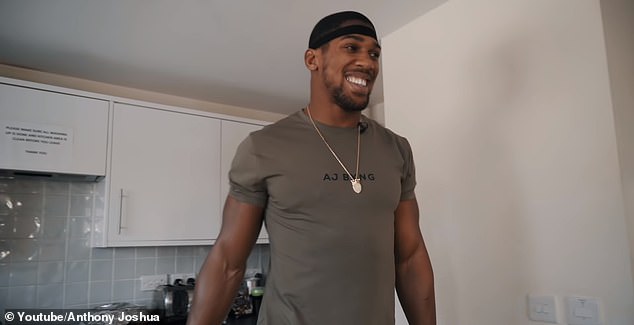 English professional boxer, Anthony Joshua says that he will like to go into acting after he retires from boxing.
Joshua who is a two-time world heavyweight champion revealed this in an interview with the American international monthly men's magazine GQ.
The 33-year-old explained his love for acting in the United States of America while explaining how boxing has opened lots of doors for him.
He also said that Boxing has improved his English a lot as he prepares for life outside the ring.
He said, "I've had to go and do certain things outside of my comfort zone.
"So I've had to like read books and better my English and represent myself a bit better because growing up I was a street kid I was very respectful at home but I loved being out and about causing trouble and all of a sudden now I'm this role model."
"I think after boxing I'll be able to do acting because I've done a lot of like commercial work I understand what like production teams want I'm quite comfortable in front of the camera.
On what acting roles he would be interested in, he said, "I wouldn't limit myself but it'll probably be more romantic. I don't know how much success I have in the film industry because I don't know how good my American accent is."
The former unified heavyweight champion canceled out the option to join the Ultimate Fighting Champions in the future which features Mixed Martial Artists of Nigerian descent, Kamaru Usman and Israel Adesanya.
He said, "I would get my ass kicked all credit to them guys but it's not my profession.
Kenya's Edwin Kibet wins 2023 Lagos City Marathon
Edwin Kibet Koech of Kenya has won the 8th edition of the Access Bank Lagos City Marathon.
Kibet beat about 300 marathoners on Saturday morning to win the 42km race.
He will be claiming the grand prize of $50,000.
The 39-year-old finished at 2 hours, 14 minutes and six seconds to best Dekeba Shefa of Ethiopia and Kenya's Bernard Sang who finished second and third respectively, and will go home with $40,000 and $30,000 respectively.
Alemenseh Guta of Ethiopia was the first woman to cross the finish line, followed in second place by Kebene Urisa and Kenya's Naomi Maiyo in third place.
The winners of both the men and women's races qualified for marathon event at the 2024 Olympics in Paris.
Felicia Adetutu finished 10th in the women's race and became the first Nigerian woman to cross the finish line.
She earned $2000 and N3 million respectively for both finishes.
The 42km race began at the National Stadium in Surulere and ended at the Eko Atlantic City in Victoria Island.
The annual event was recently upgraded by the world athletics body to a gold label; less than eight years after its maiden edition.
Armed robbers attack Akwa United players and officials in Rivers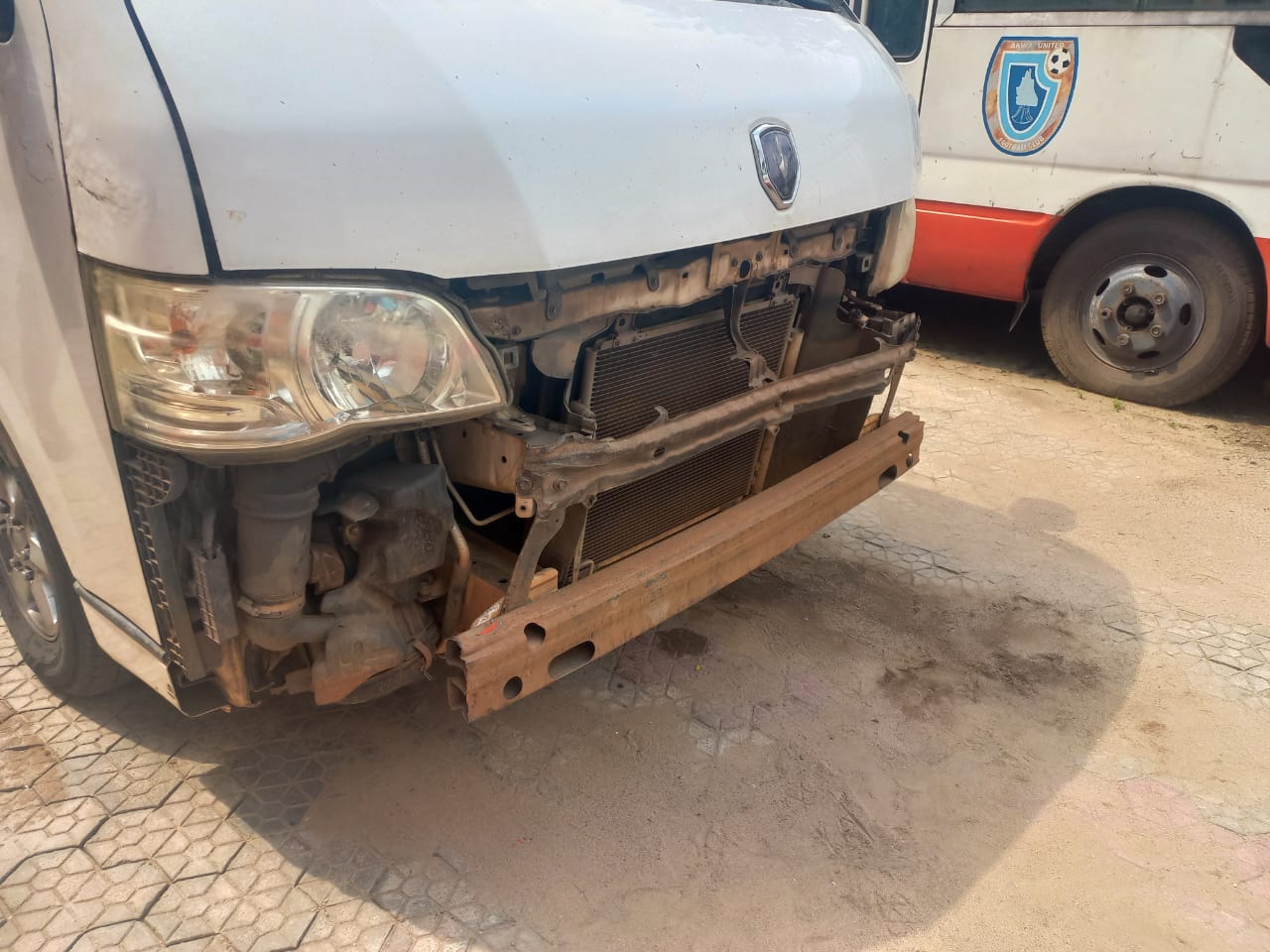 The players and officials of Akwa United FC have been attacked by armed robbers on their return from the Nigeria Professional Football League (NPFL) clash against Kwara United.
In a statement on its website on Friday, the club said the attack occurred along Ogoni road, Rivers, at 6:48 pm on Thursday.
Akwa United were returning to Uyo from Ibadan following a 2-1 loss to Kwara United on Wednesday when it happened.
The team's convoy ran into a roadblock mounted by the assailants, but the drivers manoeuvred out of the trap, which led to the vehicles being pelted with dangerous weapons and the windows smashed.
Emmanuel Udoh, the team manager, said the attack happened between two police checkpoints.
He added that no life was lost during the incident.
"The attack on our team along Ogoni road was one terrible experience and the psychological effects are what we need to put behind us fast," Udoh said.
"It was God that saved us from those hoodlums, who were determined to do anything to us. The worst part of it is that the attack happened in-between two police checkpoints.
"On behalf of Akwa United, I want to use this opportunity to appeal to all security agencies to redouble their effort, especially along some well-known dangerous locations like Ogoni road."
The Promise Keepers are currently fourth in Group A of the abridged NFPL with seven points from five games.
They face Remo Stars at the Godwill Akpabio stadium in Uyo on Sunday.
Gabriel Jesus splits from girlfriend 8 months after having baby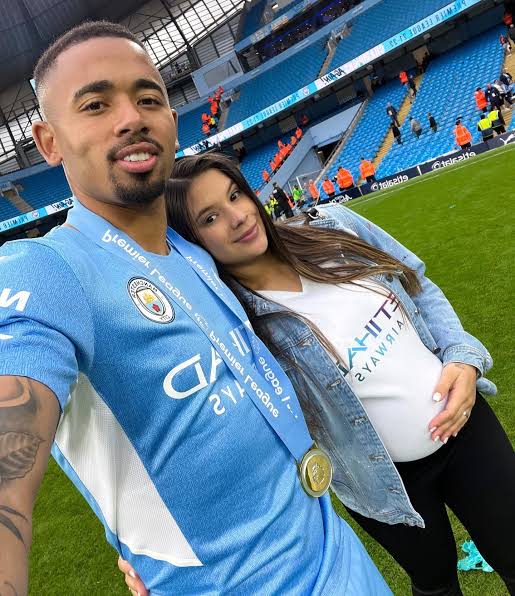 Gabriel Jesus has split from his partner Raiane Lima. Social media influencer Raiane, 21, announced she had separated from the Arsenal star, 25, on social media.
Raiane took to her Instagram story to confirm the news, although her post is no longer available.
It comes just eight months after Raiane gave birth to their baby daughter, Helena.
There are no longer any pictures of Jesus and Raiane together on her Instagram page.
They have been together since July 2021, and Jesus' entourage have been left surprised by the breakup.
Raiane wrote on her Insta story: "Before gossip spreads, I myself make a point of letting you know that Gabriel and I are no longer a couple.
"And whoever wants to judge can judge. Anyone who wants to say some bad things, can speak.
"Since some like disgrace, I do it myself question of announcing the end of something that almost consumed me.
"Who wants to celebrate too, can celebrate (especially family members).
"After this post, you know that you will never again see me talk about what we went through, or about any subject related to our daughter.
"It wasn't betrayal, it was just pressure from everyone and everything.
"We got along well, but because of other people's problems, it always got to us.
"I can't take it anymore, and I'm not going to force myself into something that's killing me."