Music money is like ritual, says Shallipopi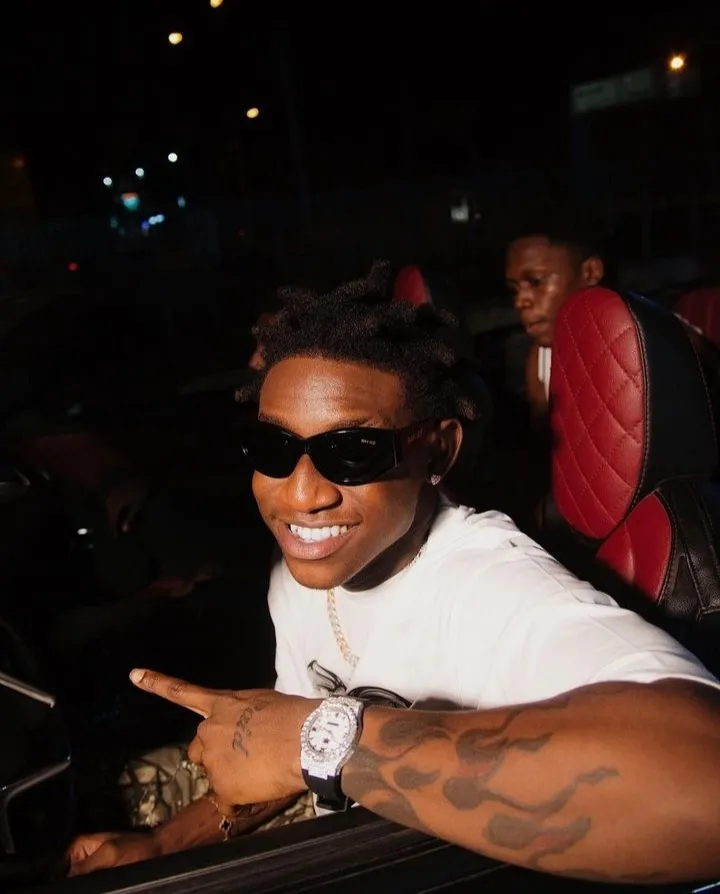 Crown Uzama, the Nigerian singer better known as Shallipopi, has spoken about the "immense wealth" in the music industry.
In a recent interview with Pop Central TV, the music star said the "bountiful wealth" in the music industry can not be understood.
The singer also likened the money earned through music to the one made from rituals — commonly referred to as "blood money".
He added that even if he were to stop making music, the songs he has already released would continue to generate income.
"You will never understand music money, music money is like ritual. There is too much money in music that you can never understand at all. Even me I did not even know that this particular thing e reach like this o," he said.
"Even if you are a artiste that just come out one month, provided your song is just big, do not worry. The money just dey the music.
"So for me now, I no dey balance anything because I no that music will not stop even if I stop singing, my music that I have dropped, will continue to giving me money."
He also said he does not hesitate to help his family members and friends, no matter how much it costs.
"My friends and family, I no dey sly them. If I get chance to… I no care how much," he said.
Shallipopi rose to fame after releasing his first single titled 'Elon Musk'.
Every woman has witchcraft spirit in them, says Ooni of Ifè
Adeyeye Ogunwusi, the , says he believes all women are witches and manipulators.
Ooni was hosting the cast of the Real Housewives of Lagos (RHOL) season 2 in his palace.
Toyin Lawani, one of the housewives, had invited other members including Iyabo Ojo, Tania Omotayo, Mariam Timmer, and Chioma Ikokwu to a courtesy visit at the Ooni of Ife's palace in Ilé-Ifè.
Lawani claimed she is from a royal family and wanted her colleagues to feel the majestic lifestyle in the palace.
She added that one of the queens in the palace is her "big aunty".
Laura Ikeji-Kanu and Faith Morey were, however, absent from the event.
Ooni Ogunwusi claimed "every woman has a manipulative spirit" which black people refer to as witchcraft.
He argued that women possess the power to manipulate people.
He, therefore, urged his guests to use their powers positively so as to make the world a better place.
"The world should be a better place, especially for women. You are very powerful. You rule the world," he said.
"Your power is limitless. You have so many influences on the society.
"The black people would say witchcraft. Every woman has that witchcraft spirit in them. You know people just probably think it is a negative thing. But witchcraft is all about manipulation.
"If you know how to manipulate very well. And then that is the power of a woman. You have a natural manipulative spirit. And you should manipulate in a very positive way. You are good witches."
The final episode of RHOL 2 will be aired on December 1.
EFCC details how Visa flagged Naira Marley's credit card
The 10th prosecution witness in the trial of Nigerian singer, Azeez Fashola, popularly known as Naira Marley, Dein Whyte, an investigator with the Economic and Financial Crimes Commission revealed to Justice Nicholas Oweibo of the Federal High Court in Ikoyi, Lagos, on Thursday, how Visa, a card payment platform, detected fraudulent transactions linked to one of the credit card details found on the singer's device.
This was made known in a statement shared by the agency on their X account on Friday.
The witness, Whyte, led by the prosecution counsel, Bilikisu Buhari, said, "As part of the findings from the investigation, forensic analysis revealed that malicious programmes used to illegally obtain credit card information were found on the device recovered from the defendant upon his arrest." These programmes facilitated card non-present transactions.
The investigator also identified tools on the device that disguised the user's active location when connected to the internet.
Whyte elaborated, saying, "Tools used to verify the validity, active state, and accuracy of credit card credentials, as well as the region of the issuer of that card, were discovered on the defendant's device. The analysis further revealed the websites accessed on the defendant's computer, including sites where credit card information is illegally traded."
The witness disclosed that both the phone and laptop recovered from Naira Marley were registered with his credentials, name, and email address. Investigations revealed that the singer exchanged credit card details with other individuals. Notably, one card reported fraudulent usage by Visa. Whyte clarified that the card details on the defendant's device did not belong to him and were not issued by any financial institution.
Under cross-examination by the defendant's counsel, Olalekan Ojo, SAN, Whyte confirmed that a Visa investigation confirmed the card had been flagged for fraudulent transactions. However, Visa did not directly link the credit card fraud to the defendant's device, emphasizing that Visa is a payment platform, not a telecommunication company.
Justice Oweibo adjourned the case to March 6 and 7, 2024, for the continuation of the trial.
Naira Marley is facing an 11-count charge, including conspiracy and credit card fraud, brought against him by the Economic and Financial Crimes Commission.
Tonto Dikeh accuses Mohbad's father of charging money for interviews about son's death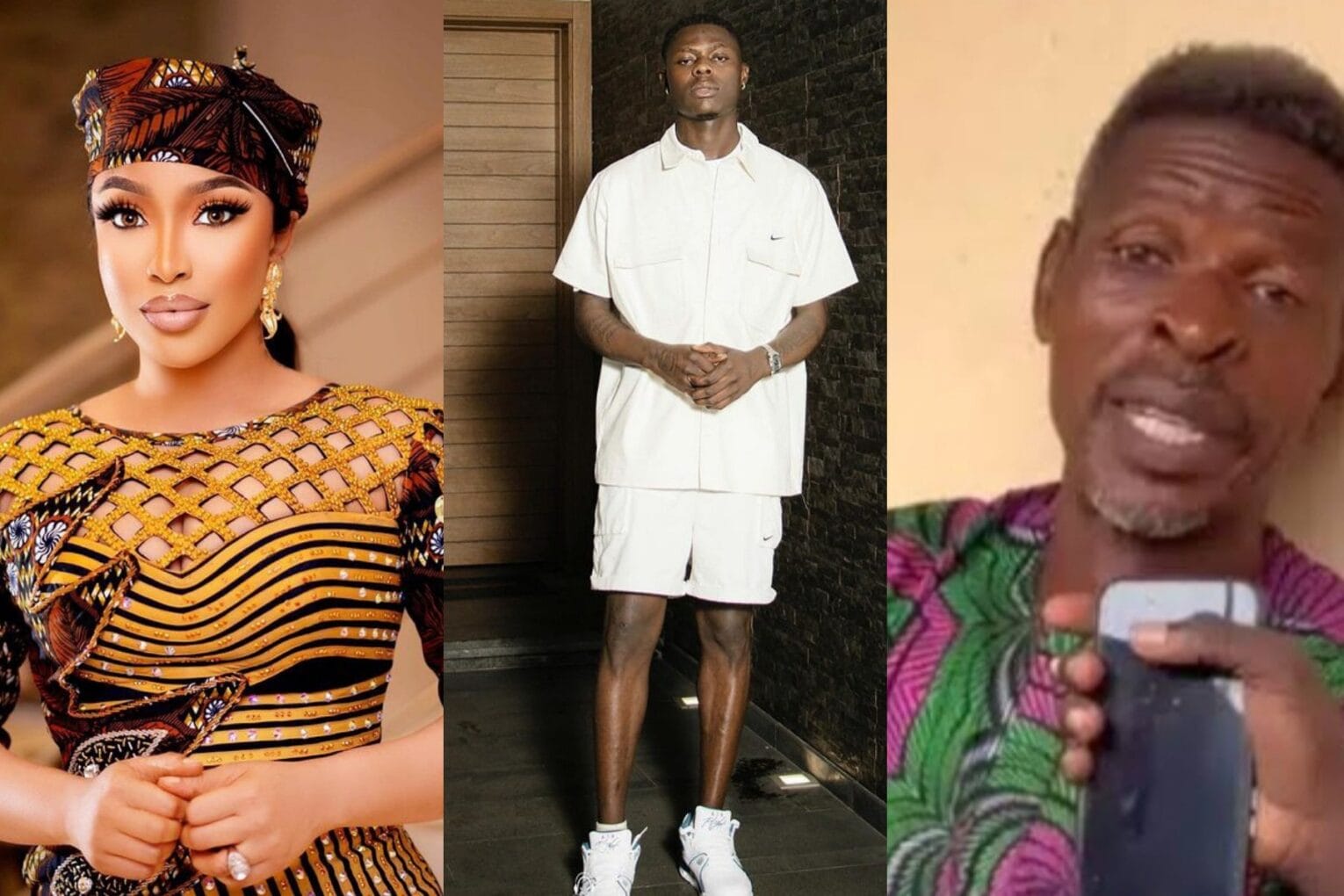 Nollywood actress, Tonto Dikeh, is not pleased with Mohad's father and has had a lot to say about him in an open letter via her new post.
Dikeh posted a picture of the late singer Ilerioluwa Aloba, aka Mohbad, on her Instagram on Thursday November 30, 2023, and addressed his father. She fully expressed her displeasure with what she deemed as his focus on wealth, rather than attaining justice for his late child. She condemned the hasty burial of the singer which took place the very next day after his passing, an action which led to a public outcry by Nigerians back in September 2023.
Her post began, "I can empathise with the harsh realities of poor condition, but when it involves your own flesh and blood, your son, it's truly heartbreaking. How is it that material things or wealth seems to outweigh the love for your own child? The hurried and undignified burial of our dear Mohbad within a mere 24 hours of his supposed passing, compounded by insufficient arrangements due to financial constraints after getting a whooping sum of 2million Naira, is deeply distressing considering his status. Need I remind you of the shameless, senseless and inhumane way mob's neck was broken?"
"The decision to exhume your son's remains stemmed from a collective outcry of Nigerian youth – which is a testament to our shared concern. While we acknowledged that Mohbad is indeed your son, please note, he was a married man, and the responsibility should extend to his wife regardless of any circumstances.
"In your quest for global assistance and DNA verification, it's crucial to address the right of that woman personally, the one who holds the answers. By the way I totally agree with a DNA, but why are you asking Nigerians for a DNA and not Wunmi?" the actress added.
She went on, "Your immersion in social media, driven by trivialities and fleeting fame, is disheartening. I find solace in the knowledge that you are not a part of my family, sparing us the pain of witnessing your disregard for your son's memory. It's bewildering that your discontent only surfaced upon witnessing contributions to your grandson in custody of his mother, your late son's wife."
She then made the jaw dropping disclosure, alleging that Mohbad's father has been capitalising off his son's death and charges ₦10,000 to ₦15,000 to grant interviews. She urged him to do better for the sake of his son.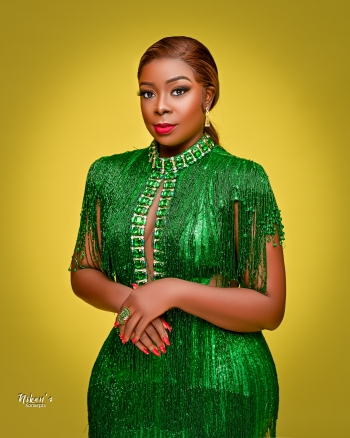 Bodex F. Hungbo, SPMIIM is a multiple award-winning Nigerian Digital Media Practitioner, Digital Strategist, PR consultant, Brand and Event Expert, Tv Presenter, Tier-A Blogger/Influencer, and a top cobbler in Nigeria.
She has widespread experiences across different professions and skills, which includes experiences in; Marketing, Media, Broadcasting, Brand and Event Management, Administration and Management with prior stints at MTN, NAPIMS-NNPC, GLOBAL FLEET OIL AND GAS, LTV, Silverbird and a host of others